Overnight, Florence welcomed the fash pack to its bi-annual menswear event, Pitti Uomo. And whilst show-goers are on site for the revealing of Spring/Summer '19 collections by emerging designers, the city is offering another must-see experience during the three-day event, courtesy of Gucci.
The Alessandro Michele-led label (who just introduced a new online destination that focuses on sustainability), has unveiled two new exhibitions in its Gucci Garden space. Taking over the first floor, the new venue (also home to the Gucci Osteria restaurant) will host the two exhibitions made by curator Maria Luisa Frisa.
The first project is a celebration that marks the Italian label's relationship with Icelandic singer Björk, who first collaborated with Michele during her music video for The Gate.
The artist was spotted wearing a beautiful creation by the Creative Director (one that took 550 hours to make and 320 hours to embroider) as well as another runway pink ensemble and Gucci shoes. Now, they are both beautifully displayed in one of Gucci Garden's new halls.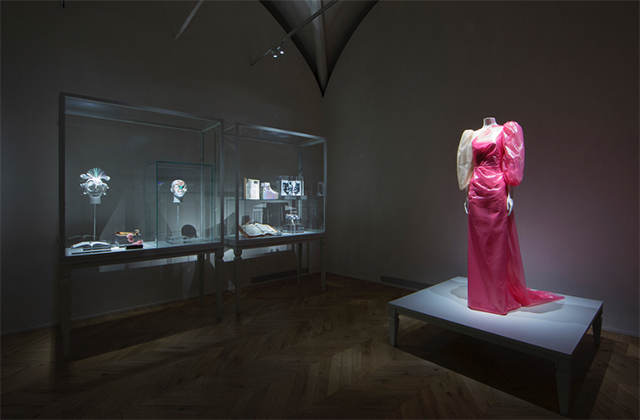 To complete the tribute to Björk, Frisa has selected a range of books, catalogues and magazines about the artist and her hometown to be sold in the Gucci Garden's store.
Another project the Gucci Garden exclusively revealed is a capsule collection made in partnership with London-based artist Isabella Cotier.
According to WWD, the collection is made up of "T-shirts, sweatshirts, hoods and tote bags embellished with Cotier's colourful illustrations representing eccentric Florentine characters in the city's key locations, such as cafés, markets and streets" and will be available exclusively at the store.
Now, take a look at the new Gucci Tailoring campaign featuring Harry Styles.