It's been quite a day for ex-One Direction bandmates, Zayn Malik and Harry Styles. The former was named as The Kooples' first menswear muse overnight whilst the latter was just spotted fronting a very fashionable campaign for Gucci.
Styles is no stranger to sporting Alessandro Michele's maximalist suits for his tour wardrobe and for several red carpet moments, and so the pairing between the musician and Italian maison makes total sense.
Earlier this year, the singer appeared in a series of teaser photos on Gucci's Instagram page, leading to speculation that he was the newest face to join the Gucci ambassador family. And now, the wait is over…
Officially revealing Styles as the face of Gucci's new Tailoring campaign, the brand released two official images from the campaign (captured on set at a fish and chip shop in north London) featuring the latest suiting designs by Michele and a new Marseille jacket.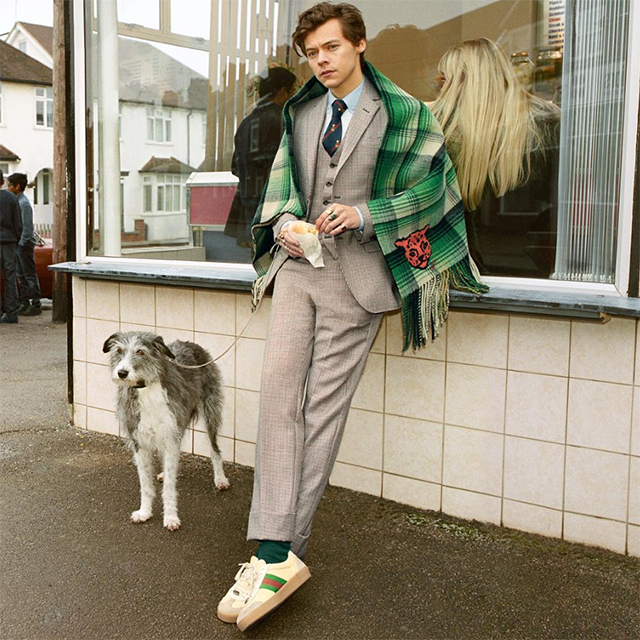 Now, take a look at Gucci's Cruise '19 runway show.