Much like Margot Robbie's appointment as an official Chanel ambassador, following a string of red carpet appearances in the brand's pieces, the new face of luxury Italian brand Gucci has also long been a fan of the label's maximalist designs.
Former One Direction singer Harry Styles appeared in a series of teaser posts on Gucci's Instagram page overnight. In one shot, the singer's head can just be seen below a fish and chips sign whilst another shot features only his hand as it pats a dog. In another, the star can be seen standing outside a store in what looks to be a long, flannel robe.
Gucci confirmed that the star is indeed the new face of an upcoming tailoring campaign, but did not reveal any further information.
It seems as though this is a perfect match, given that Styles loves a statement suit and has worn the brand's versions on more than one occasion.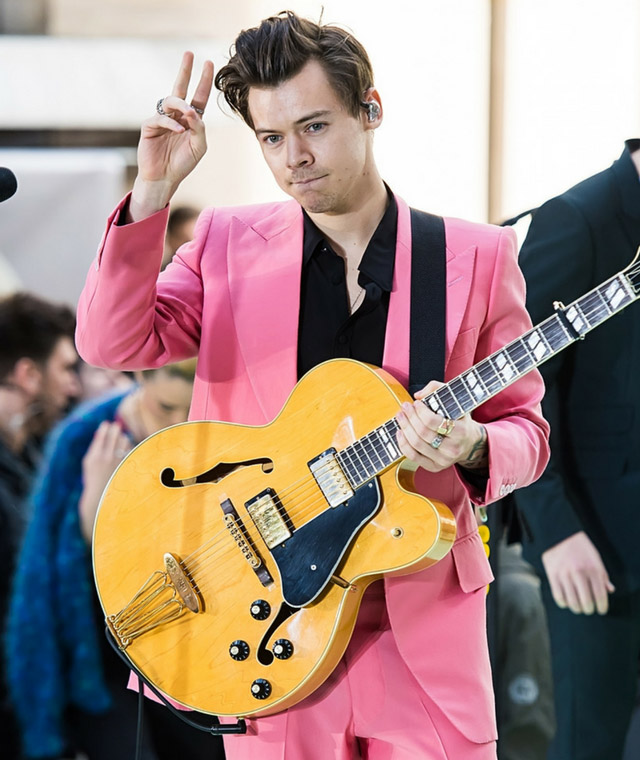 The new collaboration is not the first time Alessandro Michele has partnered with a musician, recently announcing that he will design Elton John's final tour wardrobe.