The fash jet-setted to New York to kick off fashion month in style before braving the cool London weather for the city's fashion week. Now, it's Milan's turn to host a slew of must-see shows for the Fall/Winter '18 season.
Gucci's co-ed show was a highlight of day one of Milan Fashion Week, as were Alberta Ferretti and Moschino's runway shows. Take a look here…
Gucci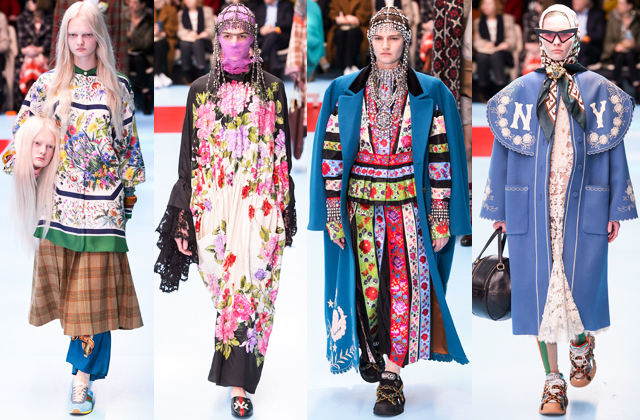 What you need to know: Alessandro Michele (who recently took out the top spot for most-engaged followers on Instagram) injected his signature maximalist aesthetic into every ensemble sent down the runway last night. There were logos galore from SEGA and Paramount, as well as blazers with the New York Yankees logo on them. Taking its inspirations from Donna Haraway's 1984 A Cyborg Manifesto, the collection was literally centred around cyborgs with an explosion of prints, logos, intricate embroideries and animal iconography.
In case you missed it: Forget handbags, the accessories du jour at Gucci this season were freakishly real-looking dragons, chameleons and replicas of model's heads.
Alberta Ferretti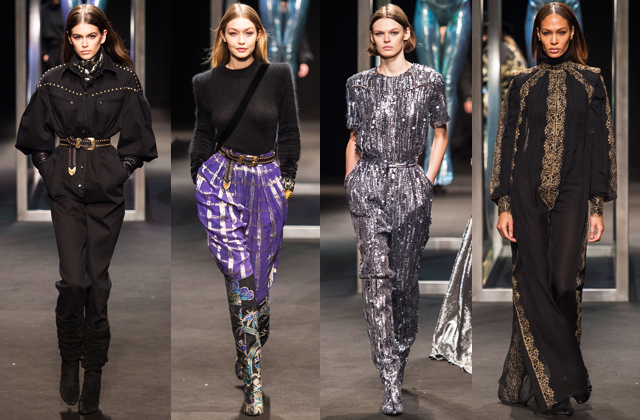 What you need to know: Alberta Ferretti's runway show is usually a bright affair however this season the designer took a darker turn with a palette that included black, silver and a hint of Pantone's colour of the year. The collection included denim ensembles, monochrome metallic looks, kaftan-esque cuts and modest silhouettes.
Model line-up: A slew of millennial it-girls were cast in Alberta Ferretti's runway show this season. Opening the show was Kaia Gerber, shortly followed by the Hadid sisters, Joan Smalls and Kiki Williams.
Moschino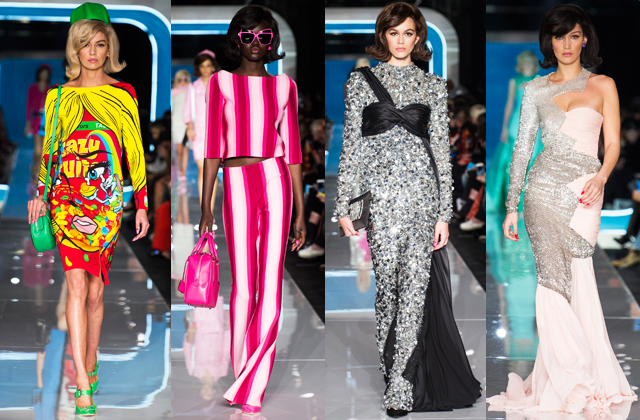 What you need to know: Jeremy Scott is the king of achingly cool design and this season saw a blend between past and present with influences drawn from Jackie O (cute bobs, pillbox hats, monochrome skirt suits) and Judy Jetson (neon-coloured ensembles and strong pink tones).
Key item: Towards the end of the show, the designer sent a slew of red carpet-ready gowns down the runway and Kaia Gerber's silver sequinned jumpsuit is just calling our name!
Now, take a look at the best of the collections showcased on day 5 of London Fashion Week.