Bump watch has officially begun, people. After the Duke and Duchess of Sussex happily announced that they are expecting their first child yesterday, the pair has stepped out for the first official day on their 16-day royal tour. After touching down in Sydney and spending the day relaxing yesterday, Harry and Meghan were in work mode today with Meghan taking the opportunity to finally show off her growing bump to the world.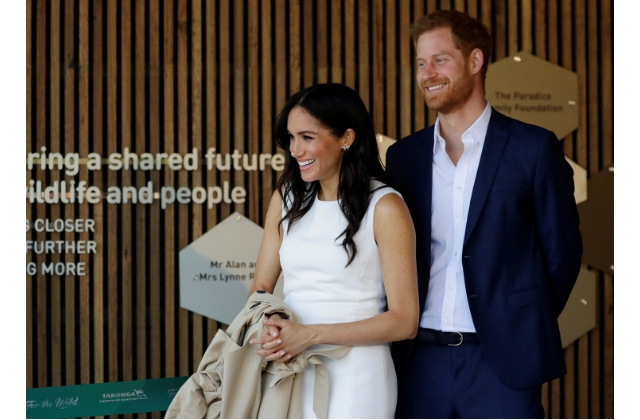 Opting for a white sheath dress by Australian label Karen Gee, Meghan's small bump could be seen from the side, much to the delight of royal fans. In a touching tribute to Harry's late mother, Meghan also wore a pair of diamond butterfly earrings which once belonged to the Princess of Wales. Throughout the day she also covered up with a beige trench coat.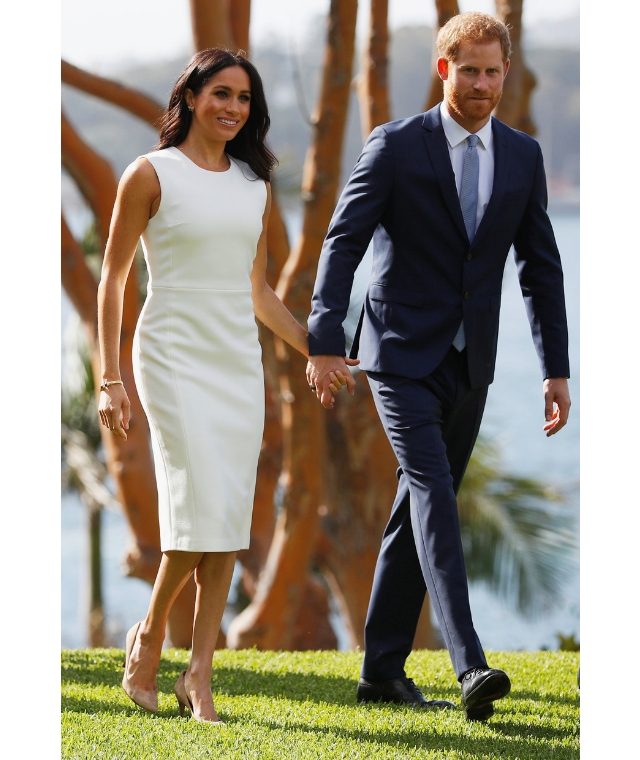 The pair began their day with an official welcome at Admiralty House where Harry and Meghan were officially greeted by Governer-General Sir Peter Cosgrove and given their "first baby gift" as Meghan described the kangaroo toy handed to the pair, alongside baby Ugg boots. They then met with representatives from the countries being represented in this year's Invictus Games, before boarding a boat to Taronga Zoo to meet their namesake koalas. They then met members of the public at Sydney Harbour.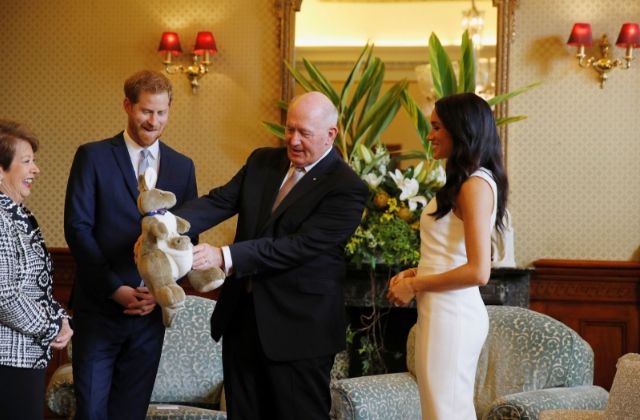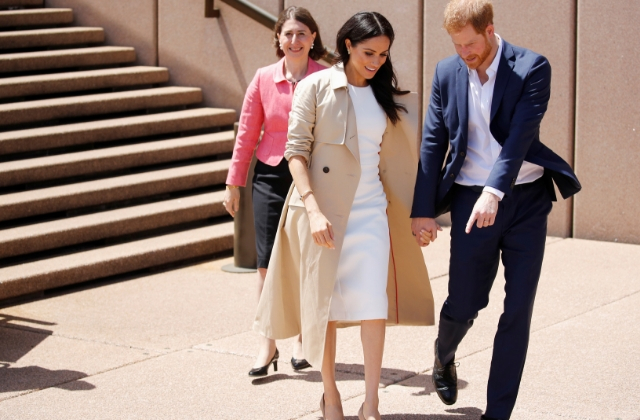 Off to an excellent sartorial start, we can't wait to see what else Meghan has in store over the next two weeks. Watch this space.
Now, find out why Harry and Meghan's child doesn't stand to inherit a royal title at present.