In case you missed the memo, luggage is now officially cool. What was once an after-thought or hastily purchased mere days before a flight is now an investment with quality of material and durability going hand-in-hand with aesthetics. Case in point: Virgil Abloh designed a limited edition suitcase for Rimowa, so too did cult streetwear label Supreme. Now, Gucci is getting on board (quite literally) with its newest collaboration.
The Italian house has just announced the release of a collaboration with British luxury luggage brand Globe Trotter. The two-piece collection consists of a suitcase and a beauty case, both of which made their official debut during the brand's F/W '18 runway show earlier this year.
The beauty case is adorned in the classic double G monogram, whilst the suitcase is adorned with flowers and the iconic Gucci red and green stripe.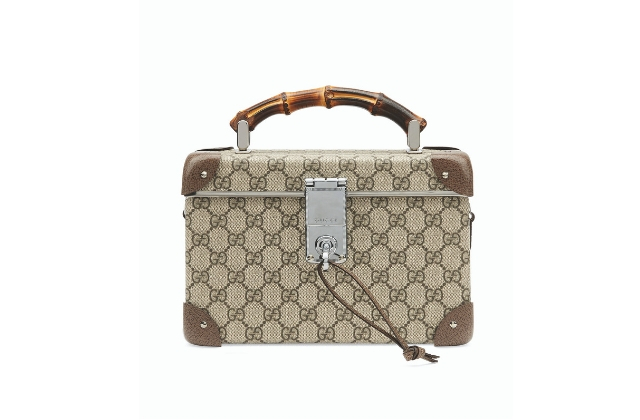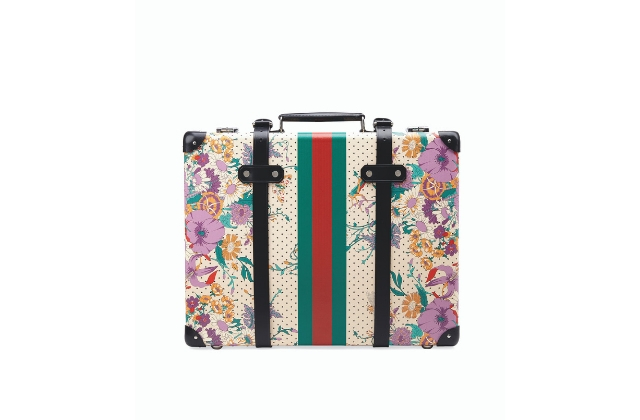 The Gucci x Globe Trotter beauty case is available upon reservation at The Dubai Mall store.
Now, discover the top new locations everyone will be travelling to next summer.