Late last year, Rimowa announced it was teaming up with luxury Italian fashion brand Fendi on a range of stylish luggage. The collaboration proved to be a hit so the brand went in search of its next partner and landed on streetwear giant Supreme earlier this year, delivering a seriously cool collection that instantly sold out across the globe.
The natural next step? Teaming up with Virgil Abloh of course. The designer is one of the most sought-after collaborators in the world, selectively lending his hand to brands including IKEA, Byredo and Jimmy Choo this year. Now, Alexandre Arnault has tapped Abloh (who will present his debut collection for Louis Vuitton menswear in September) to create a new piece of luggage for Rimowa.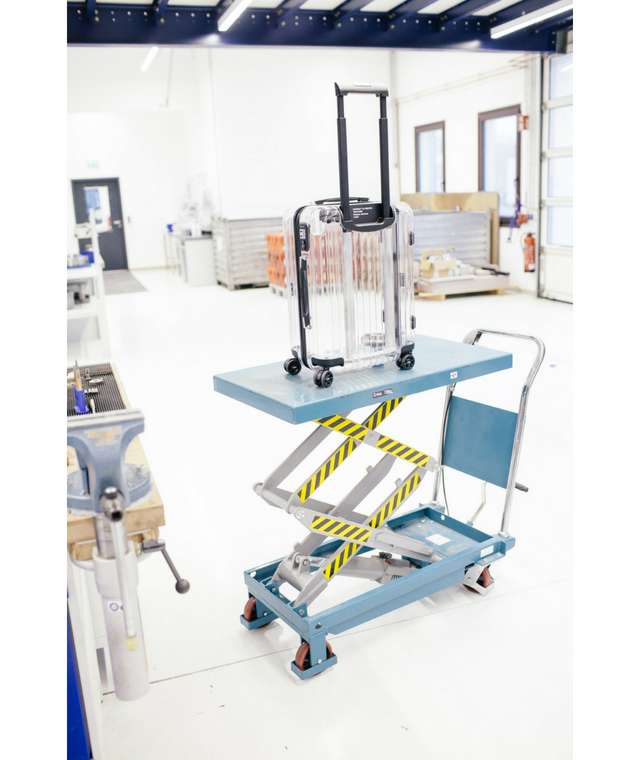 In the official release, shared exclusively with Buro 24/7 Middle East in the region, Abloh said of the collaboration, "The simplicity and ease of teaming up with a friend to update a product is always an exciting project. Rimowa was one of the first collaborations I started working on, back in 2014. Alexandre and I came up with a super cool and functional product. As a supporter of the brand and someone who uses the luggage, I was keen to what I would want to modify with our collaboration. I strongly feel that what you will see in collaboration is the result of this."
The transparent polycarbonate suitcase was further described by Abloh to Business of Fashion as being "like 3.0 of personalisation. It's not just putting your initials on it but allowing another layer to come into play. There's an emotional component to owning [the suitcase] and you become a performance art piece just by using the thing. It's like putting your items on display and rethinking the premise of a product."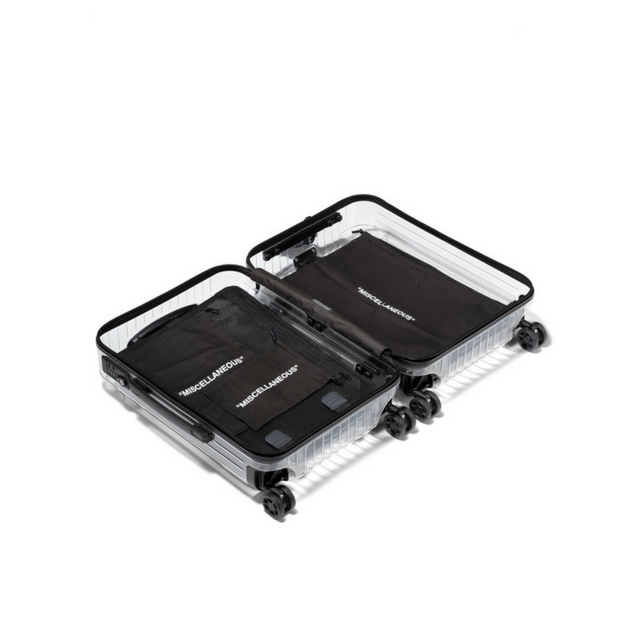 Rimowa x Off-White will make its debut at the Off-White menswear show on June 20. The pieces will then be available for purchase in select Rimowa and Off-White stores globally from June 25.
Now, see Virgil Abloh's collection for Nike to celebrate the upcoming FIFA World Cup.