Even though Christopher Bailey officially made his exit from Burberry earlier this year (the position has since been filled by Riccardo Tisci), his collections are still sparking talk within the industry.
Specifically his final collection for the label (which was showcased last month during London Fashion Week) is continuing to receive regional attention, thanks to the brand's new pop-up experience that just made its way to the Middle East.
The Burberry Hot Air Balloon travelled from London's Heathrow Airport to The Dubai Mall and the new installation features the brand's newest checkered ensembles and iconic handbags.
Inspired by the real-life achievements of Air Commodore Edward Maitland (who flew from London to Russia in a hot air balloon in 1908), the handmade balloon is set above a traditional British picnic setting.
Consumers can shop Burberry's summer collection which features British landmarks and postcard printed jackets, shirts and sweaters. Last week, Adwoa Aboah fronted the collection and created a series of captivating images for the iconic British brand with celebrated photographer Juergen Teller behind the lens.
Stealing the spotlight at the exhibition is the brand's new tote, The Belt Bag. Revealed on the runway last month, The Belt Bag is available in two sizes (medium and large) and will welcome a smaller size and new colourways in May 2018.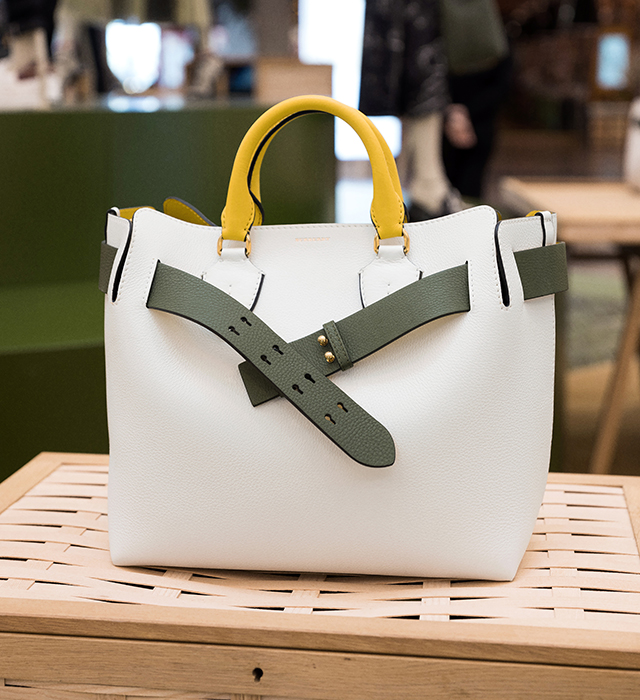 Burberry's Hot Air Balloon pop-up experience will run until April 3, 2018, at the Star Atrium in The Dubai Mall.
Now, find out which British royal was spotted wearing a Burberry ensemble at a star-studded gathering at Buckingham Palace to celebrate The Commonwealth Fashion Exchange.