We're living through a year filled with apocalyptic cities, global campaigns and disturbing headlines, but we've got some news for you (finally!). H&M has announced that it will be teaming up with Lebanese designer Sandra Mansour for its next designer collaboration marking the first-ever designer from the Middle East to partner up with the brand — and we couldn't be prouder.
One of the many female fashion designers rising through the ranks regionally and internationally, Mansour (who was also a part of Buro.'s Fashion Forward Initiative in 2017), has long been loved amongst the fashion circuit (Gigi Hadid included) and it's all courtesy of her attention to detail, craftsmanship and edgy aesthetics that result in empowering looks.
Her ethos is bound to be injected in her collection with H&M, aptly titled Fleur du Soleil. "The inspiration for the H&M collaboration was nature and natural elements. Especially the sunflower, which represents the cycle of life, and its dependency on sun and light," says Mansour, according to an official press release. "Poetry and painters inspired the selection of fabric — the dark laces, jacquards, and embroidered organza. With the Fleur du Soleil collection, I want to talk to women around the world by sending a message of hope, something we really need right now."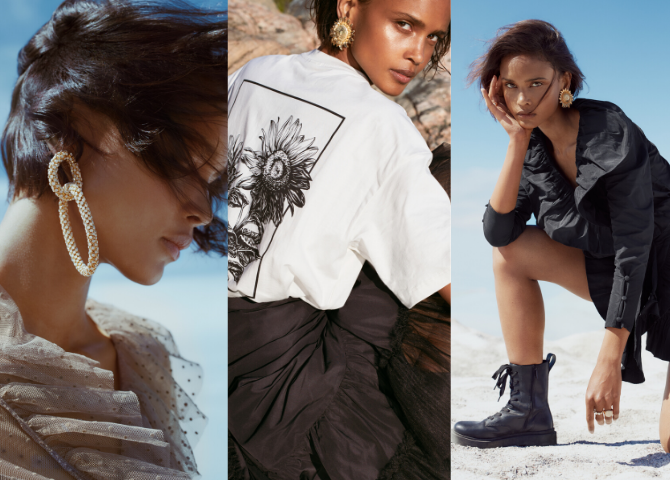 For the upcoming collection — set to make its global debut next month — Mansour looked to elements of nature and female artists including Toyen, Dorothea Tanning, Lena Leclercq and Bibi Zogbé.
As to what to expect from the collection, there's a modern youthfulness intertwined with empowering femininity as a collective of dresses, blouses, skirts, blazers, printed T-shirt and hoodies make up the coveted collection.
The designer's Lebanese heritage has also been infused into the range as "it's a vital part, Lebanese craftsmanship is one of a kind," says Mansour. "And the country in itself has always served as a backdrop of inspiration both consciously and unconsciously to me in my creative process."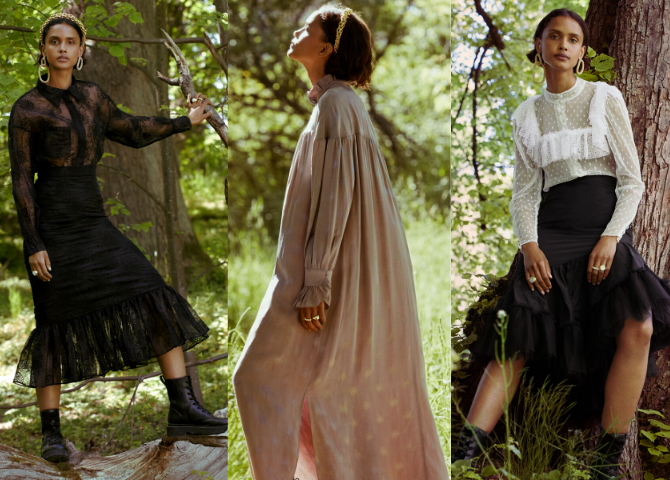 The Sandra Mansour x H&M collection will be available at selected stores and on ae.hm.com from August 6.
Now, discover how Sandra Mansour was ruling the fashion scene in Cannes last year.