Purificacion Garcia has long been known for its continuous injection of Spanish heritage embedded into its collections and now, the fashion house has tapped a Saudi designer for an exclusive regional collaboration.
As part of the extension of the brand's efforts to support regional creative talents, Purificacion Garcia teamed up with Nora Al Shaikh to create a curated abaya collection, exclusively for the Middle East.
The elegance of the abayas were inspired by three of the brand's bags (The Mi Primera Cita bag, the Homenaje Acolchado bag and the 360 bag). Infusing Saudi heritage with a global perspective, the exquisite designs offer free-flowing fabrics, minimal shapes, rich embroidery and overall, easy-to-wear glamour.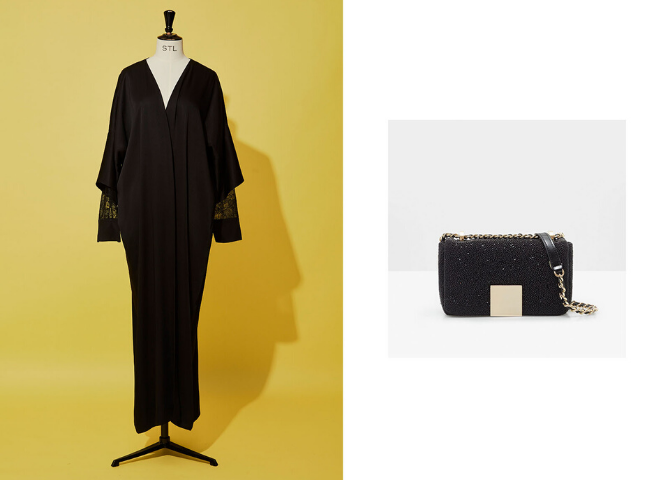 Above, the Saudi designer reimagines Purificacion Garcia's black crystal embellished Homenaje Acolchado clutch. The result? An abaya design that features masterfully embroidered tulle detailing on the sleeves, complete with satin matte fabrics.

A classic at Purificacion Garcia, the Mi Primera Cita bag (pictured below) has received an update that offers more structure and the addition of the iconic Cube on the flap, a chain and leather strap which can be adjusted to your preferred length.

The herringbone pattern is mirrored in Nora's abaya design and there are sequins that start from the shoulder and end just below the waistline.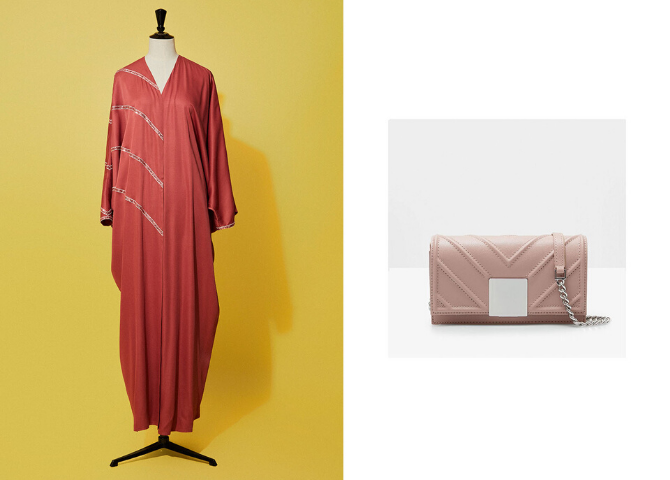 The entire collection will be available at Purificacion Garcia's stores (in Saudi Arabia's Mall of Arabia, Red Sea Mall, Al Nakheel Mall, Hamra Mall, Riyadh Park) by end of July.

Now, meet Mishaal Ashemimry, the first aerospace engineer in the GCC.