The holiday shopping craze isn't something new. When the festive season kicks in, we've all been guilty of heading to the malls last minute (even hours before Christmas Eve) to shop the right gifts for our loved ones. Thankfully, there's a new magical and fascinating space dedicated to gifts for both men and women, located at The Dubai Mall.
For the holiday period, Prada presents its latest pop-up store, Prada Enchanted, and enchanting gifts you will find.
Upon entering, you'll find yourselves immersed in a multifaceted glass structure with checkered flooring contrasted against the classic Prada green for the interior. The relaxing atmosphere distinguishes the image of Prada boutiques in the world.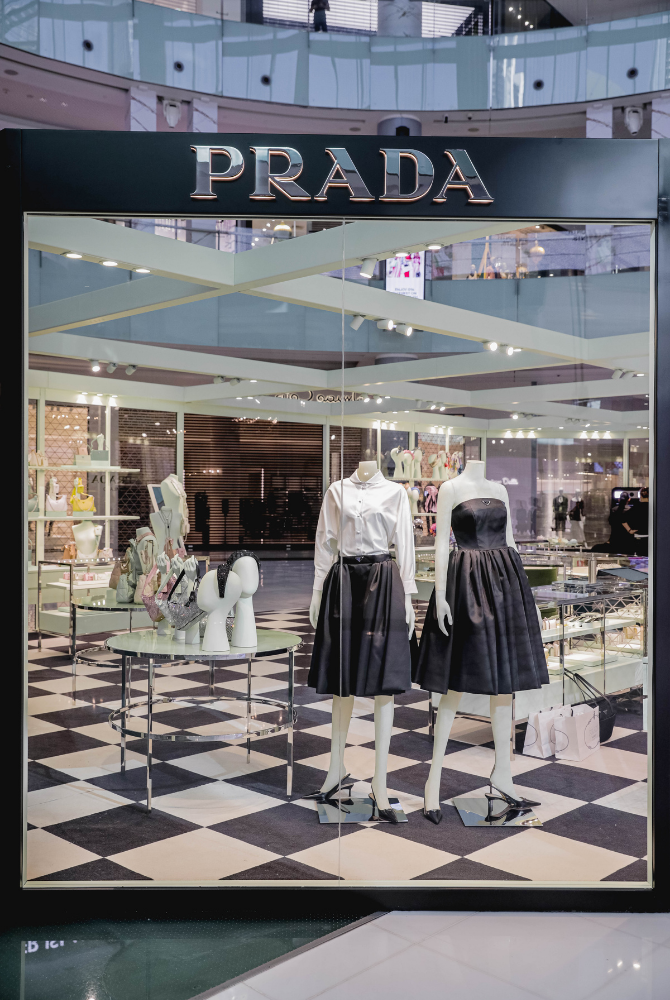 Offering a plethora of coveted pieces, the Prada pop-up is divided into sections dedicated to certain products — think the exclusive Cleo bags, scarves and hair accessories. If you're into technology, the pop-up also presents a series of practical cases for technological devices.

Sitting pretty in the in the center of the pop-up, the area is defined by a round island where exquisite jewels — including silver models — flank the gifts for men.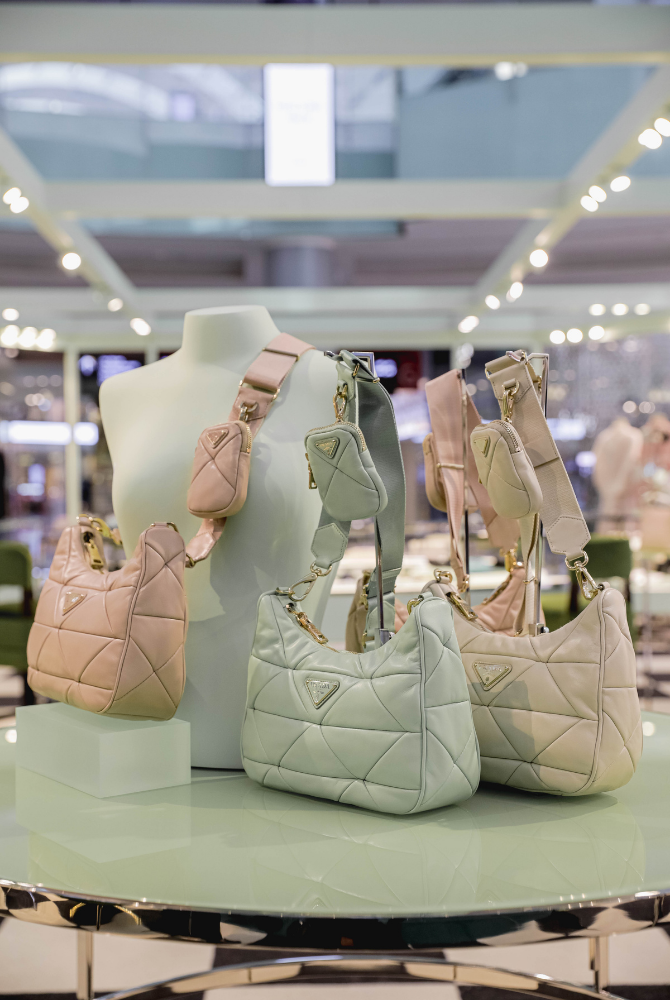 The Prada Enchanted pop-up is located in the Fashion Catwalk at The Dubai Mall. It will be open to the public until December 14, 2020.

Also, discover Balenciaga's hybrid video game fashion show for Fall 2021.