Olivia Palermo is adding a new section to her website. The savvy New York socialite and business woman is launching a multibrand e-shop which will focus on bags, shoes and accessories to start off with, and then will include collaborations that Palermo has created, including her forthcoming one with Karl Lagerfeld's namesake label.
This means we'll be able to shop her favourite looks, which we're super stoked about already. And if you're a regular visitor to her site, oliviapalermo.com, you may have noticed a big fat hint that something is brewing in Palermo world…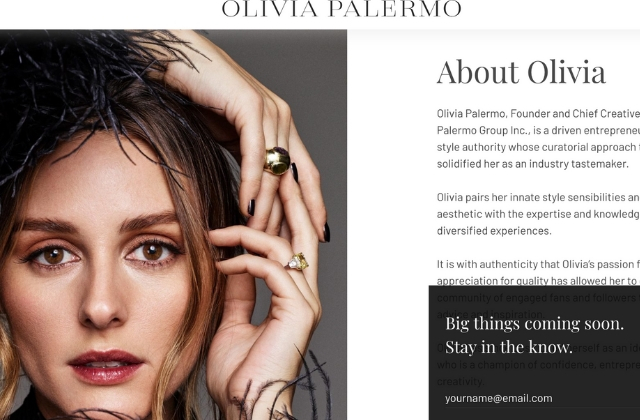 In the bottom right-hand corner of her site is a new mailing list pop up box alluding to a change in content 'coming soon'.
Right now the fashionista's site is a mix of editorial shoots for magazines, design work (check out her collaboration with sunglass brand, Westward Leaning) and general information about what she's up to.
According to WWD, "The forthcoming e-commerce platform is said to be complemented by and grounded in editorial content. It is not yet clear exactly what kind of content Palermo will cover, though she seems to be positioning herself not only as an entrepreneur, but a fashion authority."
The e-shop will live on her website, yet the official launch is yet to be known. But naturally, we've already signed up for the big drop…
Now, read what Farfetch's Stephanie Phair has to say about the future of e-fashion.