Take a quick scroll through your Instagram feed and it's immediately clear where we're at on the fashion calendar.
And so it's welcome back to New York Fashion Week, the start of our F/W'19 trend report. So far, so filled with many, many looks to love and take on board for the next season.
From Noon by Noor's head-to-toe tonal looks to Ralph Lauren's immersive show to Jonathan Simkhai's Persian references, the catwalks were awash with Insta-worthy moments.
So, let's get the weekend highlights off the ground…
Tom Ford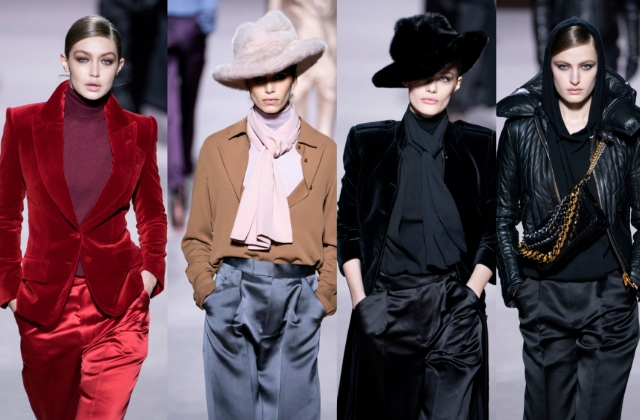 What you need to know:
While there wasn't much jewellery use in Tom Ford's F/W'19 collection, there were some prominent chain motifs. When it came to suiting, Ford practically reclaimed the look this season with the sharpest take on tailoring we've seen in a while — as donned by Gigi Hadid. The greatest takeaway from the show was how much sumptuous velvet was used, which we're of course partial to, in the Middle East.
Jonathan Simkhai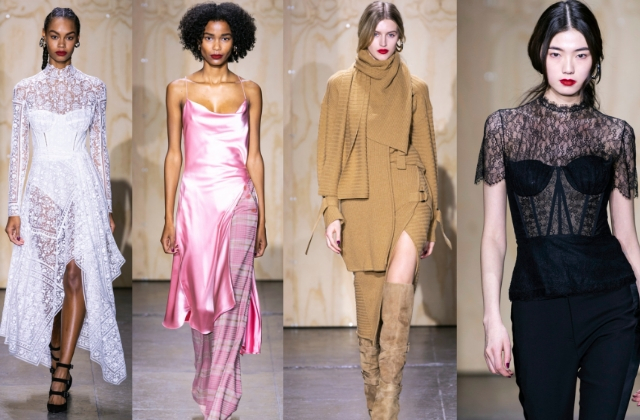 What you need to know:
For Jonathan Simkhai this season, it's been a trip down memory lane back to his Persian roots. Lace featured heavily in Simkhai's F/W'19 collection – a reference that stems from his grandfather's lace mill in 1970s. We love how structured each look is, as well as the standout elegant black top (see above) which to us, is 2019's answer to the LBD.
Ralph Lauren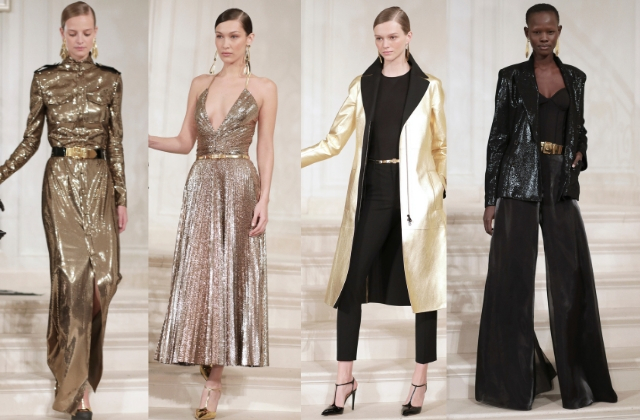 What you need to know:
Ralph Lauren took an immersive approach for his F/W'19 show. Transforming the Madison Avenue flagship store into Ralph's Café, the world of Ralph Lauren became a 3D experience for the fash pack to get involved with. Bold and glamorous (that stark black and gold contrast though…) is what comes to mind with this season's collection – that and purity of design in unexpected silhouettes. P.s. Bella Hadid added this show to her runway repetoire. Not that we're surprised…
Brandon Maxwell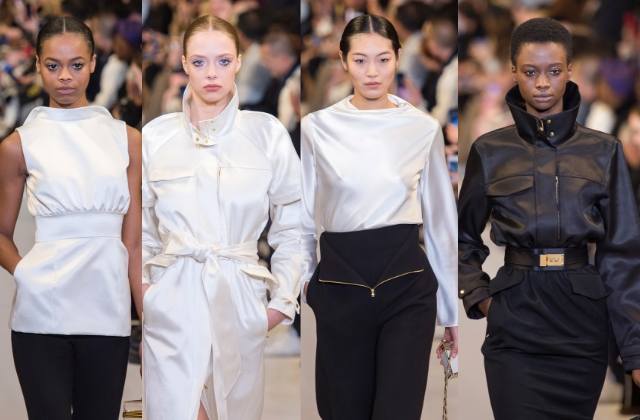 What you need to know:
For this season, Brandon Maxwell went for a very clean, minimalist palette of black and white. Although there wasn't a lot of tonal changes from one look to another, the variety of cuts gave the collection versatility for a wide choice of separates. Maxwell celebrated the female form for F/W'19, nodding to diversity on the catwalk as a dedication to the women who have supported him throughout his career.
Noon by Noor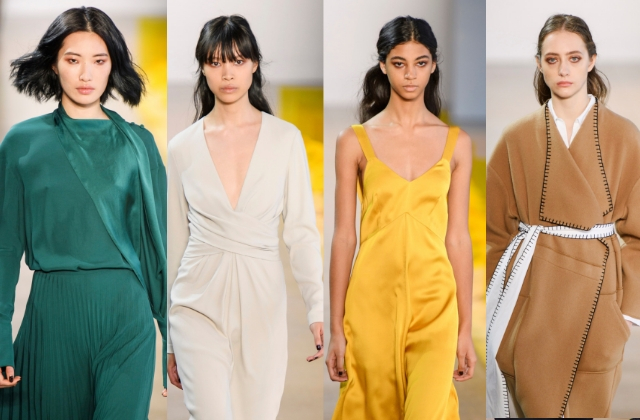 What you need to know:
Shaikha Noor Al Khalifa and Shaikha Haya Al Khalifa, the Bahraini girls behind Noon by Noor, served up block colours for F/W'19. The designers went for looks that could easily transition from day to night with classic silhouettes that are both stylish and also fuss-free. The camel-coloured coat has got to be the most wearable staple piece for next season, too. In all, a very sure and precise collection.
There you have it, stay tuned for the following days worth of NYFW coverage.
Now, make sure you tune into the Tory Burch F/W'19 show live stream later on today.