It's been two weeks since the city of Beirut was met with apocalyptic scenes after the explosion, caused by the unsafe storage of ammonium nitrate. It has resulted in widespread damage that rippled throughout the city and also, heartbreak for Lebanon and every Lebanese abroad.
Feeling helpless remained a common understatement for those of us overseas and as Lebanon needs our support more than ever, we've turned to NGOs and donations with hopes that we'll make a slight impact.
With that being said, NAFSI has launched a collection that aims to give back to Beirut. Sustainably sourced and ethically made, a collection of 2 tees are honouring Lebanese heritage.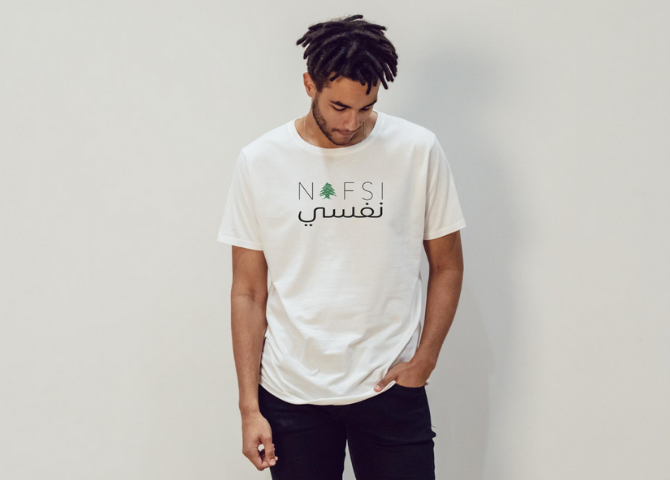 Made with a light-weight blend of organic cotton and 3 recycled plastic water bottles, one of the pieces feature the brand's logo with a Lebanese cedar on the chest, whilst the other features hand-drawn Arabic calligraphy that reads "KAFA" (translating to ENOUGH) — a stand against the struggle and oppression of the Lebanese people. From every heritage t-shirt sale, Dhs55 will be donated to Impact Lebanon.

"I hope to support Lebanon as much as I can. Not because my roots are Lebanese, not because it's a beautiful country, not because its people are generous, caring and sincere, but because it is our role as global citizens to step up when others are in need," says Celine Hajjar, NAFSI Founder.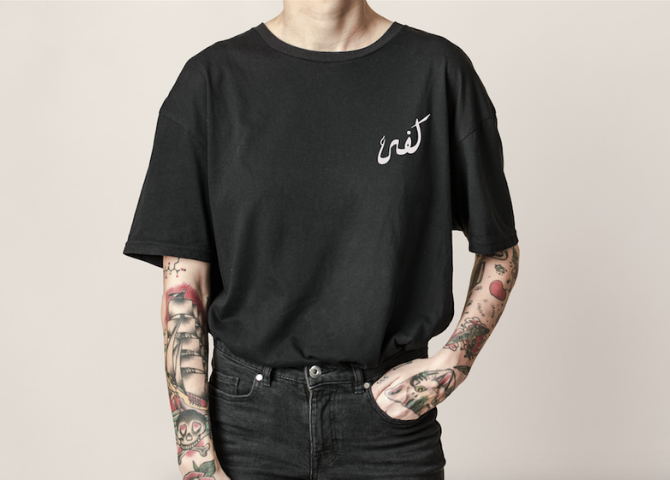 The items are now available for pre-order on www.nafsi.online. Deliveries will begin on August 28th.

Now, find out how Purificacion Garcia is supporting local causes by teaming up with this Saudi organisation.