As I notice that there is a major shift in fashion, who better than our Saudi fashion icon to give us her take on where fashion is heading and her now role appointed by the Minister of Culture, Prince Bader Bin Abdullah Bin Farhan — with the Ministry of Culture as a board member of the fashion committee alongside HRH Princess Reema Bandar Al Saud, Mr Khaled Bin Ahmed Altair, Mr Bourak Shamak and Rafi Thakran.
Princess Deena Abdulaziz has pioneered fashion in Saudi Arabia — she has always been the ultimate fashion muse and every designer's dream. A Saudi force who has championed the art of international brands and collaborations with the local traditional aesthetic.
She is indeed the first to create this necessary bridge between the fashion world and the Middle East but has always been the voice for Saudi fashion.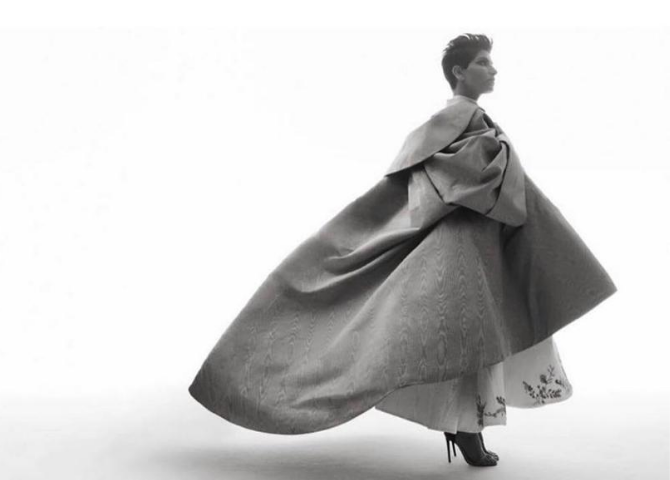 I've had the honour of meeting her long before I even became a designer and was completely taken aback by her intelligence, whit, warmth and immaculate sense of fashion. Her knowledge on fashion is much more than just clothes. She can give you a course on historical fashion references that date back to the beginning of fashion history.
It was my friend, Christian Louboutin, who introduced us as I used to work on brand development and was showing him the Saudi market at the time. It was in the beginning of the Saudi fashion entreprenurial stages but Princess Deena was always ahead of her time — a progressive thinker and visionary in every way. She is the first who started the evolution of bridging cultures through retail.
Her DNA concept store which she brought to KSA was the first of its kind — a ground breaking life style boutique which has been emulated locally and internationally. Her immaculate taste and curated selection was sublime;  carrying one-of-a-kind curated pieces.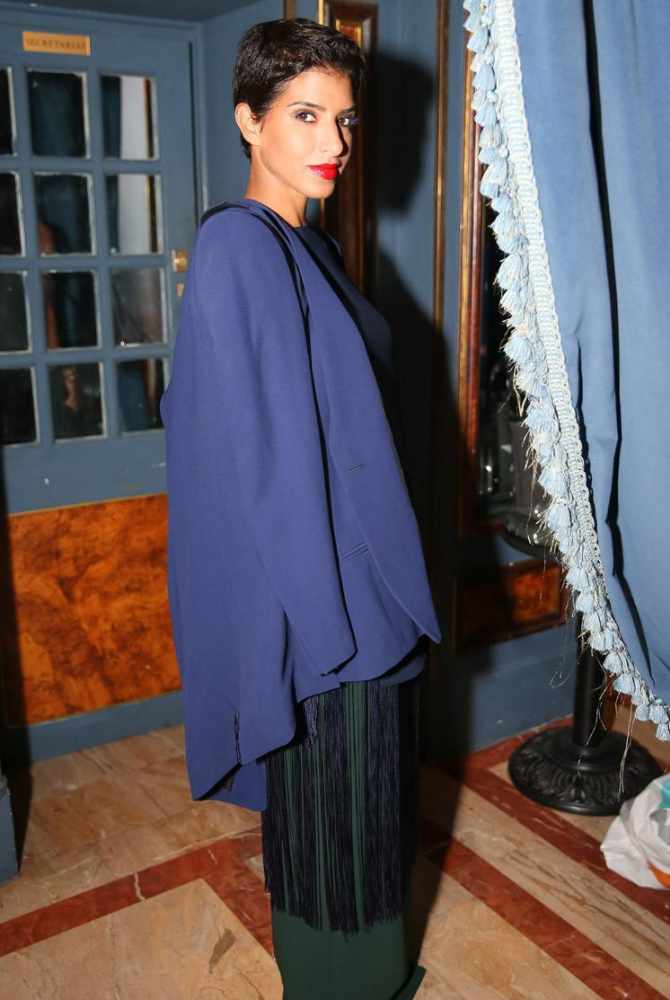 Known for her innovative approach to luxury retail in the Gulf region (in addition to being the first retailer in the Middle East to feature her store on Farfetch.com) Deena has built her reputation with an expert eye for sourcing emerging design talent. Frequently commissioning them to create custom pieces or alter their designs with her clients' lifestyles in mind, she has been known to introduce limited edition items such as chic abayas by the likes of Marni and Martine Sitbon.
She has mentored so many local designers but she is not one to boast about her efforts. In fact, I am one of them. She helped me launch my women's collection, was always supportive and placed my women's collection on the fashion map. Princess Deena is clearly a gem to celebrate.
Thank you for taking the time dearest Deena. It's indeed a pleasure to interview you. What's your earliest memory of knowing that fashion is your calling?
I was always inspired by my mother and her friends. I would always admire their style and sense of fashion. I remember as early as the age of 3 and the kind of impact it had on me, I grew up around so much style, grace and fashion-savvy and strong women who, until today, inspire me.
At the age of 6 when I saw my first issue of Tatler Magazine, I realized that fashion was my calling and it became very much part of my life and DNA.
The dynamics of fashion have shifted even before COVID-19. Where do you think it's heading?
There is so much uncertainty so no one really knows. But, the acceleration of online and the new normal has redefined what the definition of luxury is. This was inevitable. I see more focus on quality, more substance and less mass production. It was getting out of hand to be honest. We must go back to more quality. But the getting dressed up rituals have sadly changed. People are no longer getting dressed up as they used to. I miss those days.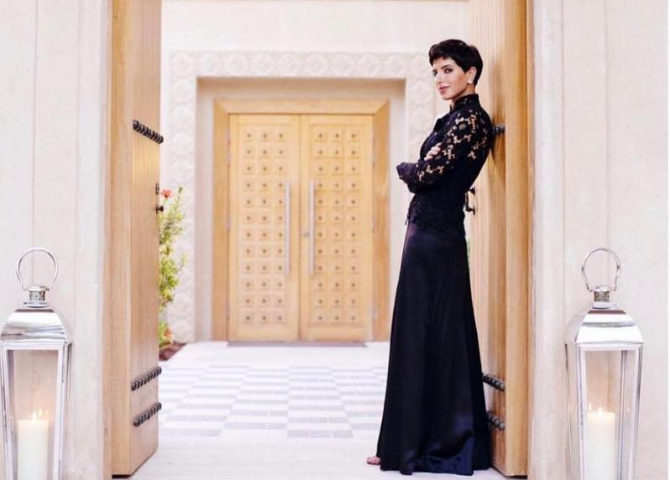 The international power brands are taking a different root in their positioning; there seems to be a shift from "vanity" to "humanity". Do you agree?
One of the highlights of this challenging year is definitely the appointing of Samira Nasser as Editor in Chief of Harper's Bazaar which is very much indicative of this new necessary human and inclusive shift fashion is making.
It's honestly a complete delight to see this shift of people becoming more mindful on humanity and empathy. Those that would have normally been overlooked are now given a voice and are able to thrive and shine.
What are your thoughts on "sustainability" and how can we better inform and persuade our market to pursue it more seriously?
My 21-year-old daughter epitomizes what a responsible progressive and mindful generation Z "ethos" is all about and what sustainability represents. She inspires me to be more mindful and aware. There are so many important elements that come along with sustainably. It's not just about the way products are manufactured, but it's about having a more mindful way of thinking. I have learned to also keep my special fashion items (which are in my closet of over 30 years )and many of them will be passed on my to my daughter.
The Saudi fashion landscape has tremendous potential; how can we empower it even more?
It's critical for us to start becoming more self sufficient. Let's not forget that fashion industry is multi faceted and can provide our youth with a plethora of job opportunity that are linked with fashion.
We must start creating our own fashion "ecosystem" to develop a "made in KSA" movement and way of thinking.
Do you feel that COVID-19 will help us focus more on local brands with the new travel and shipping limitations?
The new generation are not so brand obsessed. They are open to local brands. They would be open to mixing a Hatem Alakeel design with a Chanel outfit. I am truly impressed with the new generation and how open, cultured and inclusive they can be. The future is looking bright for local designers. It's critical for us to always support  local talent.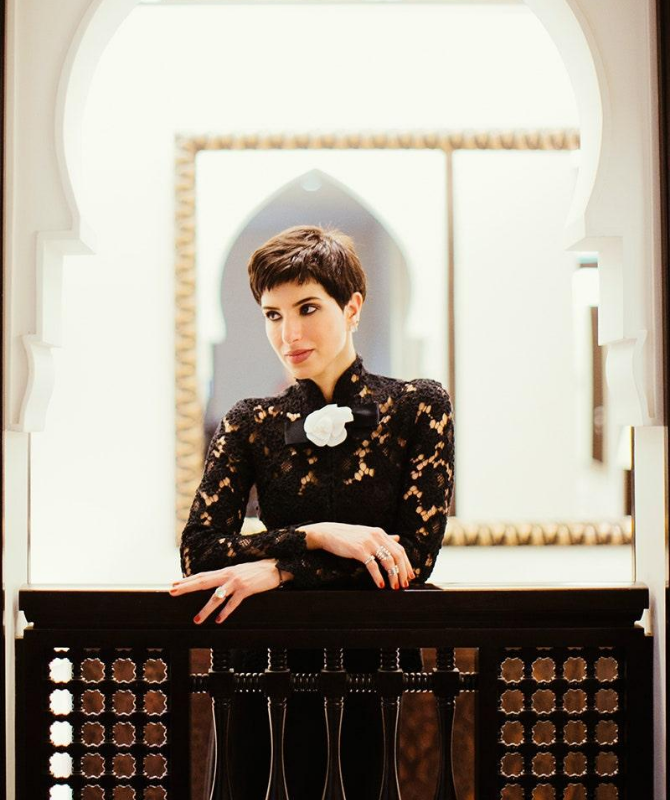 What has the current coronavirus outbreak taught you the most? What will be the most important experience you feel has shaped your perspective in the hard times we live in?
To remind ourselves of what is most important in life. I am so grateful for all that God has blessed us with. It's the simpler things in life that matter the most and of which we used to take for granted. This pandemic has given us all a new found appreciation for life.
What is style to you?
As David Hicks states "Style is not what you do, it's how you do it".
Who is your arab role model?
The Arab women is my role model. Going back to all those wonderful stylish women I discussed who inspired me as a child and still do until this day. They never asked for validation from social media, press or anyone else. Their own validation was more than sufficient and they are simply sublime.
Less is more or more is more?
Both are valid.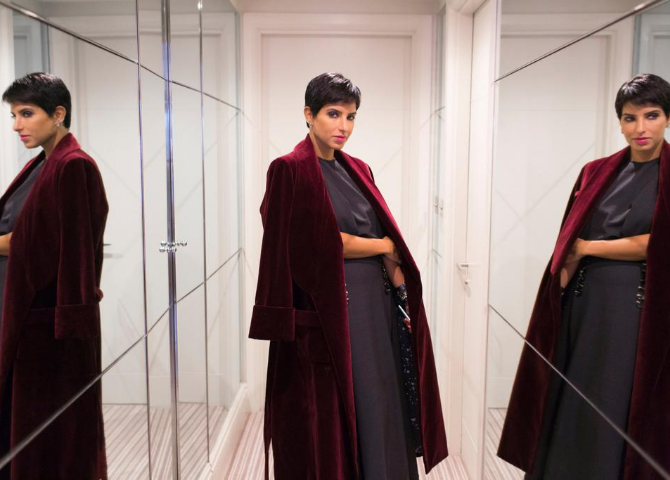 Now, read Hatem Alakeel's exclusive roster of interesting interviews in his Gems of Arabia column here.