The Location
What's more spectacular than a show staged in Rome? How about a show staged in one of Rome's most historical landmarks — Palazzo Doria Pamphilj. Amidst the gilded salons of the baroque frescoed galleries, Valli Girls, Valli Boys and guests attended the Giambattista Valli x H&M collection. "I created my fashion house in Paris, but I proudly claim my Roman origins: my heart will always belong to the Città Eterna, and this is why I chose Rome for the show and in particular Palazzo Doria Pamphilj," said Giambattista on the day of the big reveal. "With its eclecticism, Rome has integrally shaped my views and personality. It was wonderful to see it all come to life in my hometown."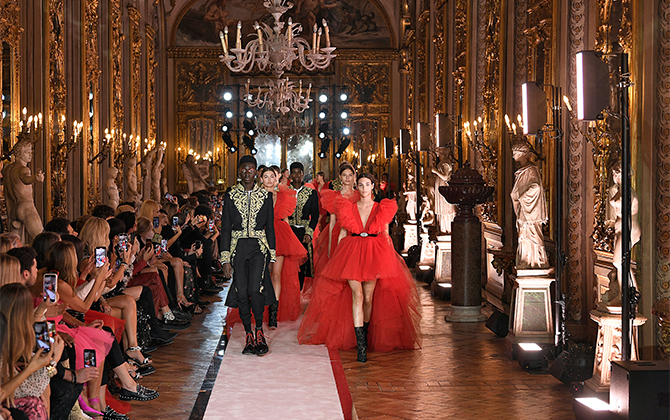 The Casting
Yes, it wasn't unusual or different to see Kendall Jenner open (as well as close) the highly anticipated show, but what was certainly eye-catching was the new wave of faces to follow her strut along the pink velvet runway; a diverse parade of models and personalities, including up-coming newbie Mona Tougaard as well as actual street casted true Romans.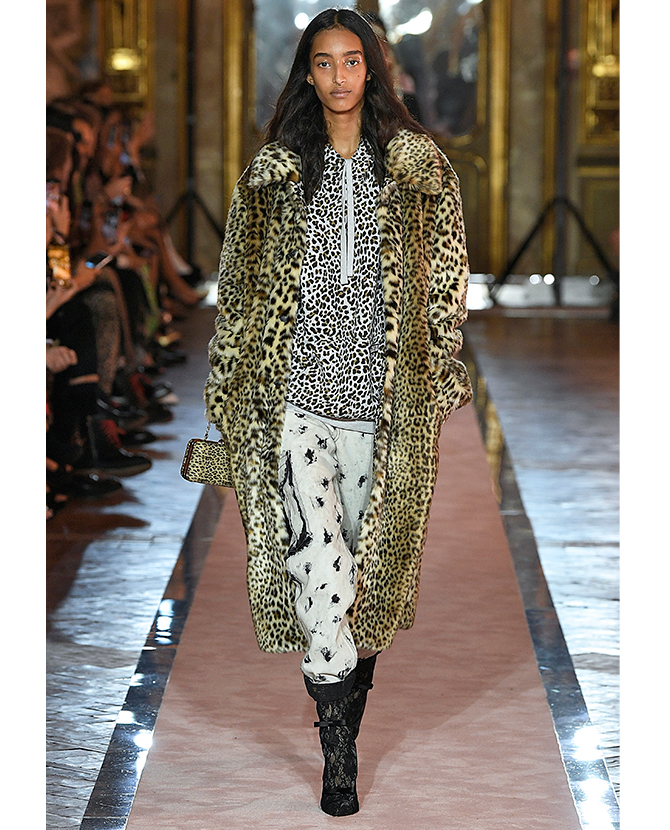 The Front Row
The runway might have been full of sequined, glittery tailored suits and magically, thrilling tulle dresses, but the front row also offered its own display of fascinators; from Troye Sivan, Sofia Carson and Alexa Demie to H.E.R, Cameron Monaghan, Chiara Ferragni and Chris Lee, it was celebrity infested with everyone all clad in looks from the collection.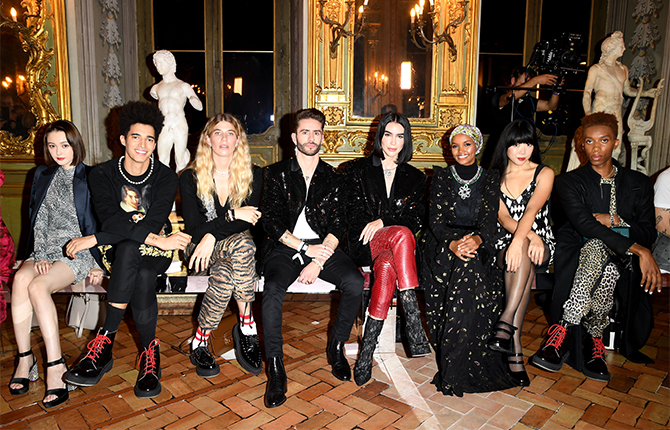 The Showstopper
How to close a show? According to Giambattista Valli, there's no better way to end things than on a high note and that came in the form of one dreamy Kendall Jenner leading the finale in a floor-sweeping red tulle number. Feeling a bit of deja vu? Yes, that showstopping crimson creation is the same one the model fronted for the campaign shot by Mert and Marcus for the collaboration.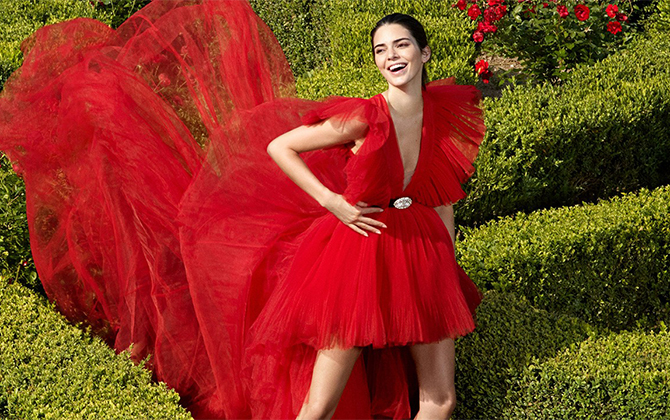 The After Party
Giambattista Valli x H&M did not deliver just one spectacular Roman location for the night; no, the duo went the extra mile to celebrate their hot collaboration by moving guests down Via del Corso to the Grand Hotel Plaza, another city landmark of timeless splendor and elegance for the after party — the perfect end to a night of fun and glamour with a 'Dolce Vita' spin.
The Giambattista Valli x H&M collection — with womenswear, menswear and accessories — will be launched in selected H&M stores worldwide, as well as on hm.com, November 7th.
Now, find out where Giorgio Armani will hold its Cruise 2021 show.
Text by Dina Kabbani