Just like we anticipated, Milan Fashion Week took social media by storm this weekend – mostly because the big names in fashion came to the fore and gave us a map of trends to get stuck into for F/W'19: Fendi, Prada, Max Mara and Tod's to name a few.
Here's what you need to know…
Max Mara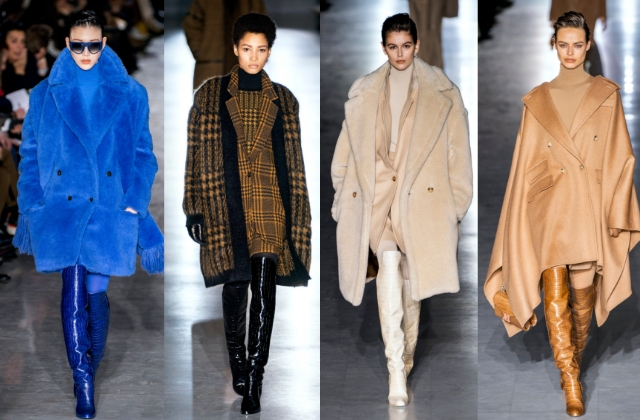 What you need to know: Well, Max Mara definitely reminded the world who firmly started the beige trend for F/W'19. The new generation of supermodels – Kaia, Bella, Lineisy – walked the show, it was 45-year-old Eva Herzigova who closed it. Interestingly, although the colour palette of the show had a very 1970s theme to it, the show did feel a lot more '90s. Overall, the styling was easy and comfortable but not skimping on chic style.
Side note: As much as monochrome beige took centre stage, there were also blocks of colour that you wouldn't even miss in the dark.
Fendi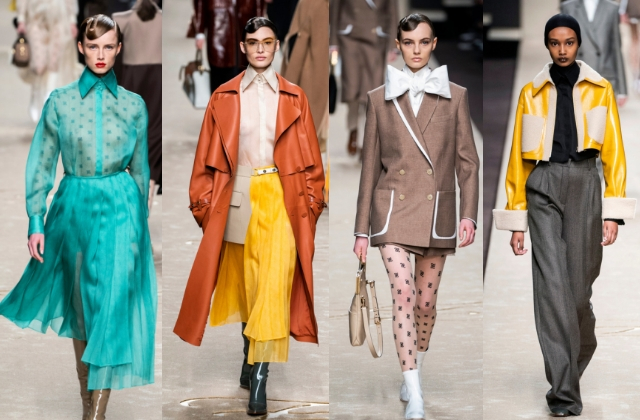 What you need to know: This was an emotional show. In part due to the ending which showed Karl Lagerfeld sketching out his last designs for the collection – but in the words of Silvia Venturini Fendi, "now is not the time to be sad" – even though attendees found a card featuring a heart, Lagerfeld's signature, and the date of his death had been placed upon their seats. Aside from the tears, there was a lot of style to take note of. There were high Edwardian collars, A-line panels on well-fitted coats, 1940s silhouettes and some sure-fire shearling.
Side note: The double F logo has officially been dubbed, Karligraphy. Nice touch.
Tod's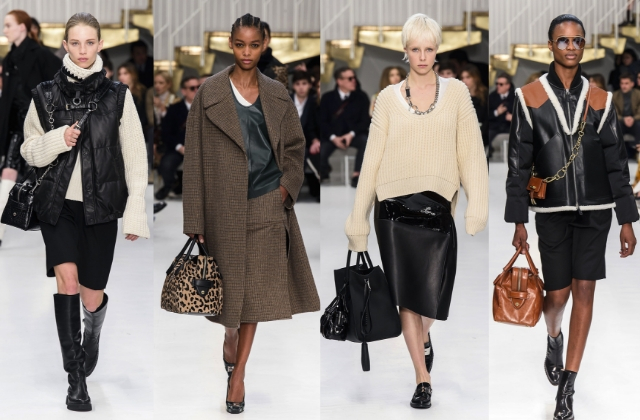 What you need to know: Just like the shoes and accessories that Tod's is best known for, its ready-to-wear collection is imbued with the same high stakes sophisticated aesthetic. Black and brown dominated the colour palette for F/W'19 – between leather panels on coats or trimmings, it was very much in plain focus. And of course, leather was the fabric du jour as seen on heritage trench coats or two-tone skirts.
Side note: Logomania found its way to Tods as many looks were belted with a double-T clasp.
Prada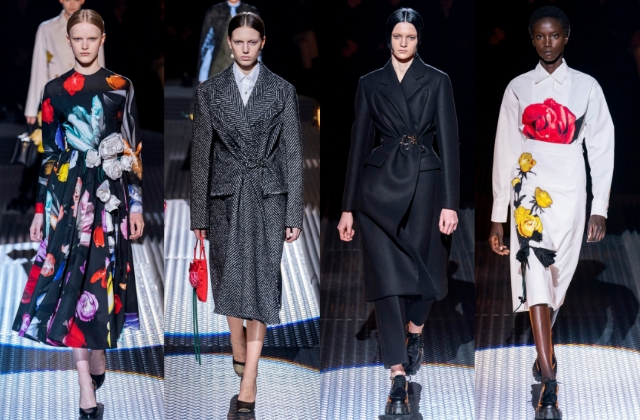 What you need to know: So, this was very dark but also romantic. The winter florals for one neatly pin this idea as does the all-black ensemble with the Wednesday Addams beauty look. As much as the collection flitted between dreamy crystal-embroidered shirtdresses and Frankenstein-esque lace, the cuts had an air of utility to them which managed to speak to a sense of prettiness and seriousness.
Side note: Cara Delevigne returned to the runway in a rare appearance. She looked every bit the part.
Now, check out the 10 best Chanel looks from the red carpet.