It seems there's no slowing the rising star that is Margot Robbie. The Australian actress burst onto the global radar following her role in The Wolf of Wall Street in 2013 and since then has gone on to land leading roles in Whiskey, Tango, Foxtrot, Suicide Squad and Goodbye, Christopher Robin. She also recently starred in and produced the Oscar-nominated film I, Tonya and was herself nominated for Best Actress at this year's ceremony.
At yesterday's ceremony, Margot stunned in a custom Chanel haute couture creation (created by Karl Lagerfeld himself) and it has since been revealed that the actress is the brand's newest ambassador. The brand released a sweet behind-the-scenes video on Instagram that detailed the journey of the dress from its creation in Paris to its moment in the spotlight on the red carpet. Watch it below…
Margot has been spotted in several Chanel creations of late in the lead-up to the official announcement, and she also sported another haute couture gown from the brand at the Vanity Fair after-party.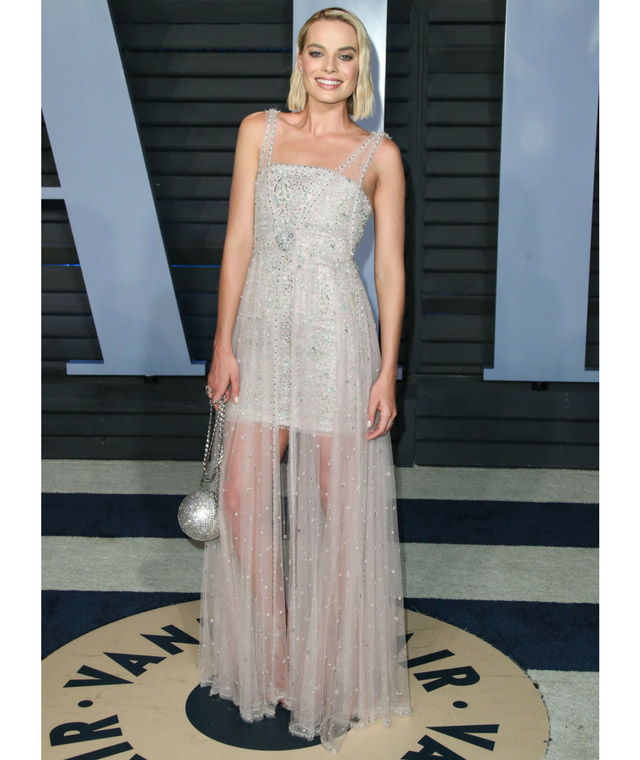 In her new role, she joins the likes of Keira Knightley, Lily-Rose Depp and Caroline de Maigret as part of the brand's famed (and oh-so beautiful) inner circle. We look forward to seeing her on the FROW in September…
Now, relive the best moments from yesterday's Academy Awards red carpet.