One of the highly anticipated films of 2019 is undoubtedly Quentin Tarantino's Once Upon a Time in Hollywood, and least because of its stellar cast — think Margot Robbie, Brad Pitt, Leonardo DiCaprio, Elle Fanning, Luke Perry, Al Pacino and the list goes on (and on).
The cast is currently on a press tour for the upcoming film and have touched down in Los Angeles for the official premiere, each cast member looking as glamorous as each other.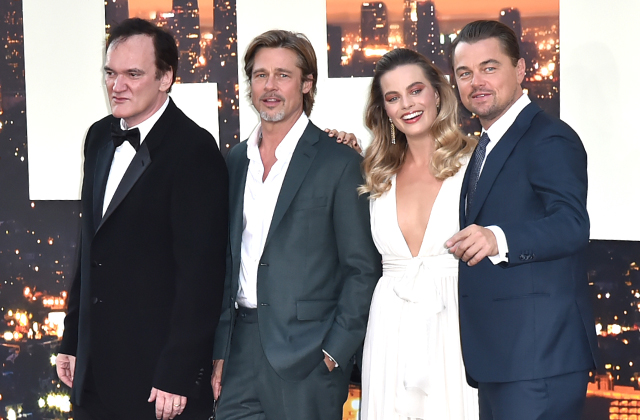 Beautifully paying homage to her character, Sharon Tate, the actress took to the red carpet in a stunning cream Chanel couture dress.
Created under the artistic direction of Virginie Viard, the gown featured billowing sheer sleeves and a tie waist belt. Complete with a bohemian cut, and a '60s-inspired beauty look, it's safe to say that she perfectly paid homage to the time period represented in the film and to the late actress and model.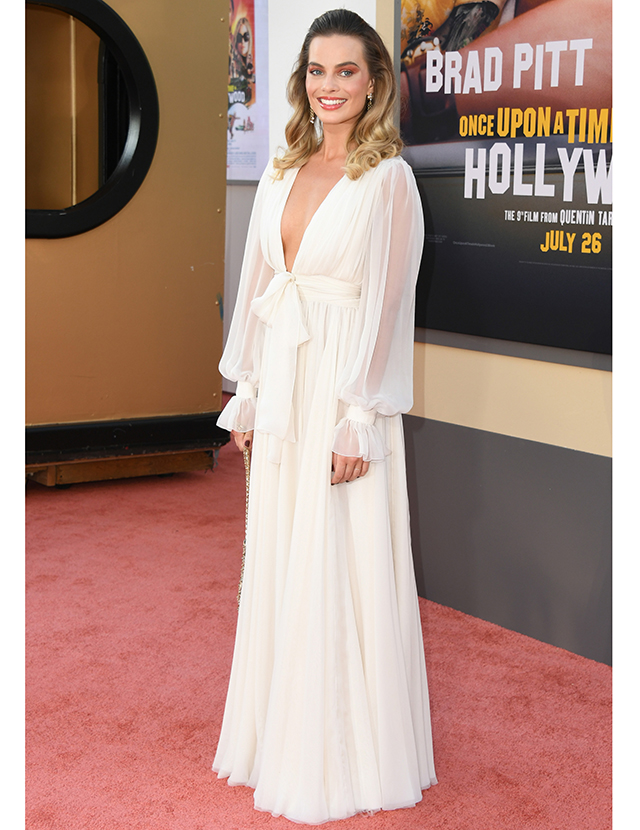 Now, take a look at Margot Robbie's debut fragrance campaign for Chanel.