Two of America's coolest designers have teamed up on a brand new capsule collection. Longtime friends Marc Jacobs and Anna Sui have designed a limited edition collection of items to celebrate quirky girly girls, according to WWD.
The collection, which launched in Japan earlier this month, is available worldwide from today and includes T-shirts, shoes and accessories. The pieces are adorned with sketches by Will Broome, the man responsible for Jacobs' Miss and Mister Jacobs characters, who has imagined both Jacobs and Sui as caricatures for the capsule. Jacobs' much-loved dog, Neville, also features on the pieces.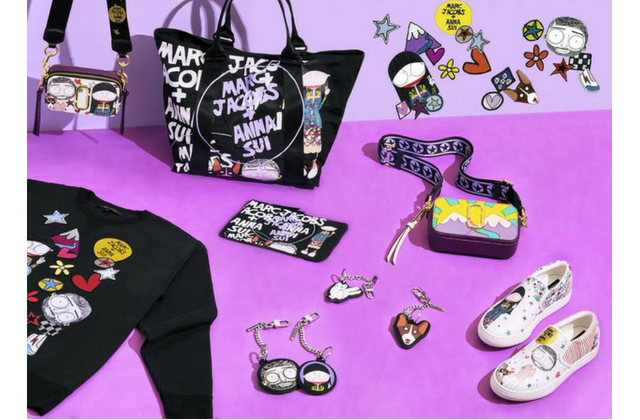 Of the collection, Jacobs told the site, "It's a fun project that celebrates our dear friendship." Sui added, "Marc and I have been good friends for a very long time. I can't believe it has taken us this long to collaborate. It was so much fun working on a project together."
The collection is now available through Marc Jacobs' e-commerce site, as well as select Anna Sui stores.
Now, find out more about Yasmin Al Mulla's new healthy dessert box for Ramadan in collaboration with ENCAS.