Reimagined for ready-to-wear, the collection features pieces embellished with flocking that conjures the appearance of textured surfaces covered in delicate grains of sand. This artistic technique is employed in various items, such as a coat showcased in the final ensemble of the 2023 Co-Ed Show, along with a bustier dress, a knitted vest, a waistcoat, a shirt, shorts, and denim pieces. Complementing the ensemble are leather accessories with sandstormed detailing, including gloves, the Glam Slam bag, and the newly introduced pointed Tabi derbies and crystal pumps.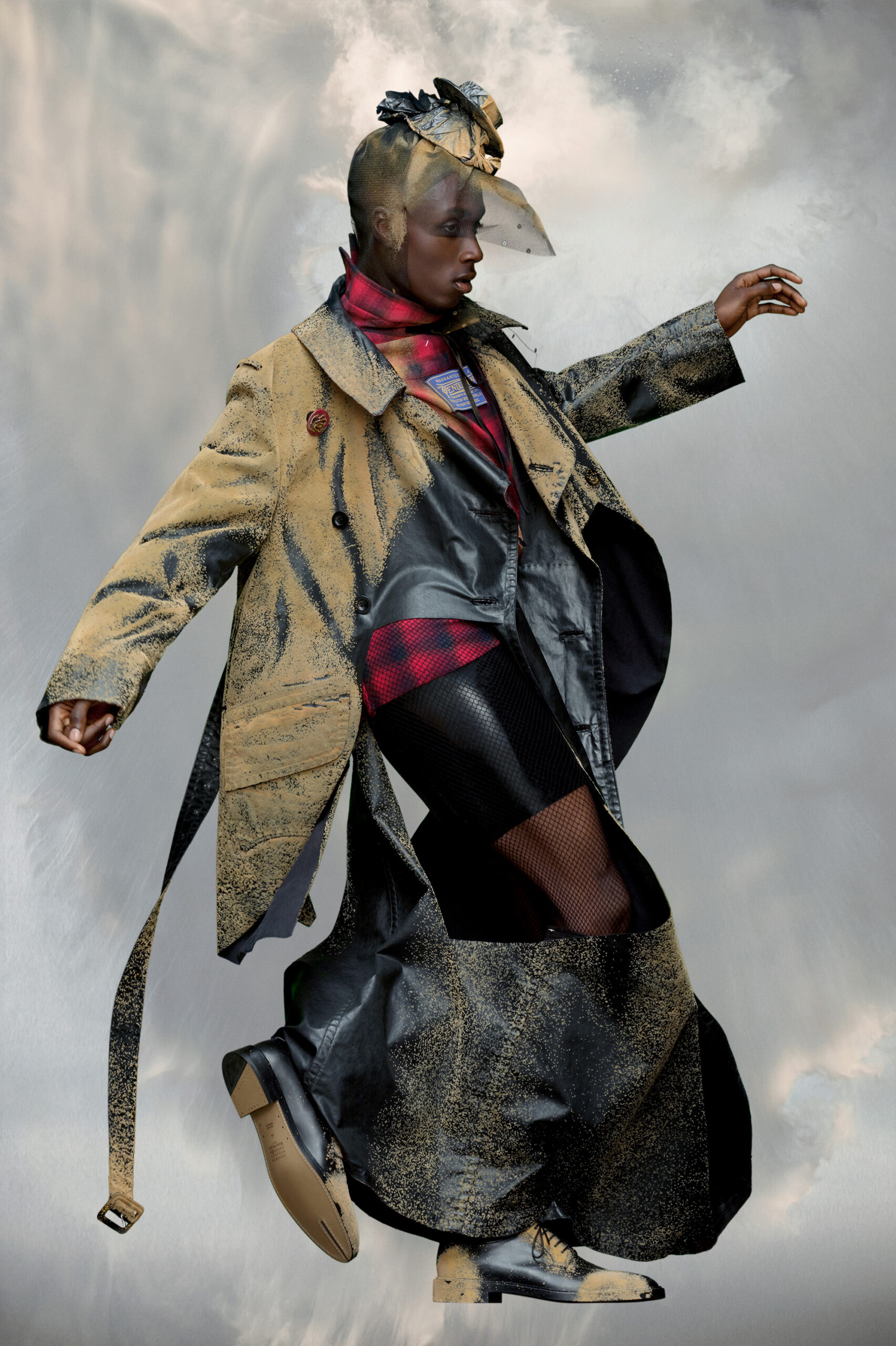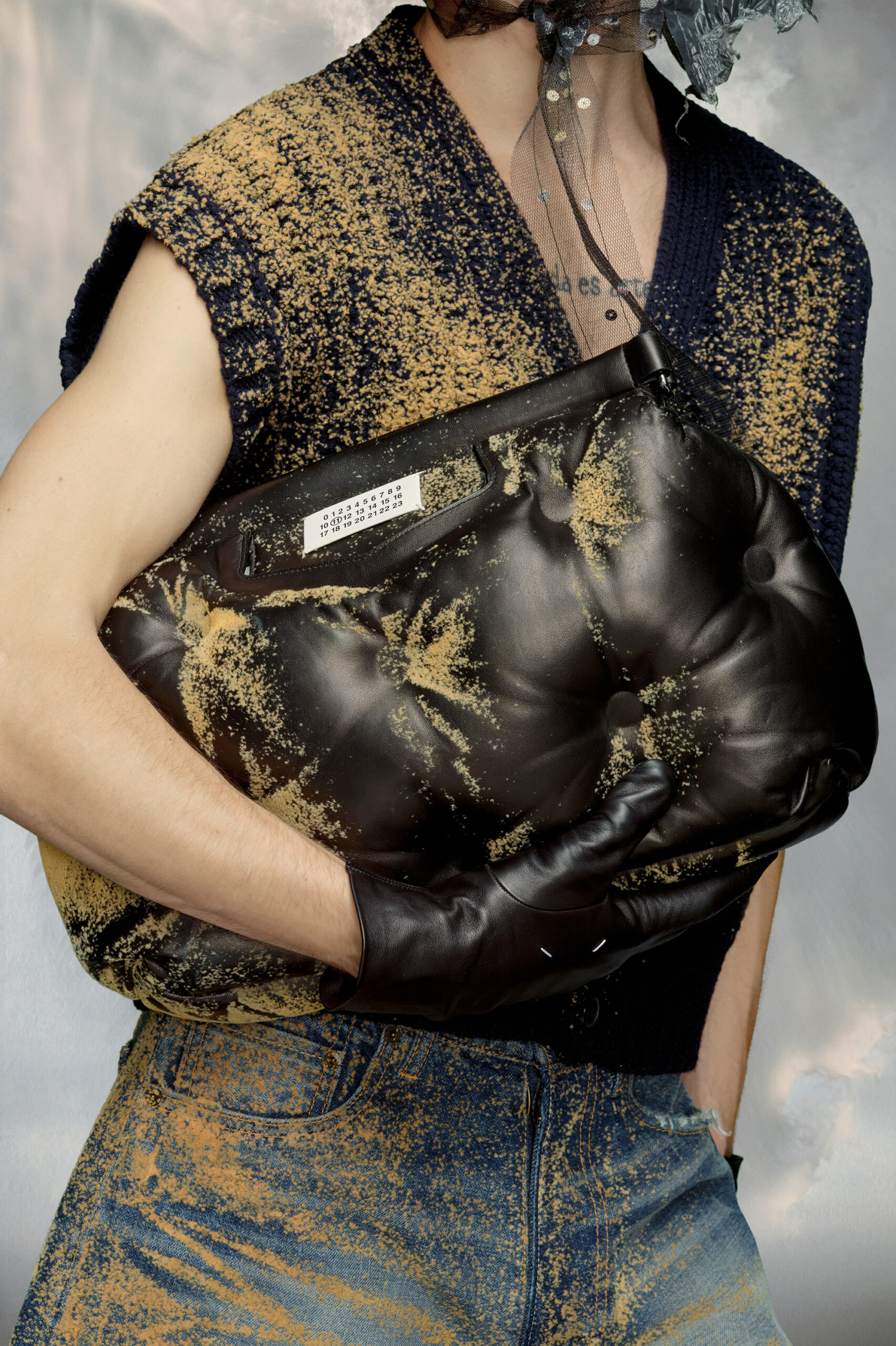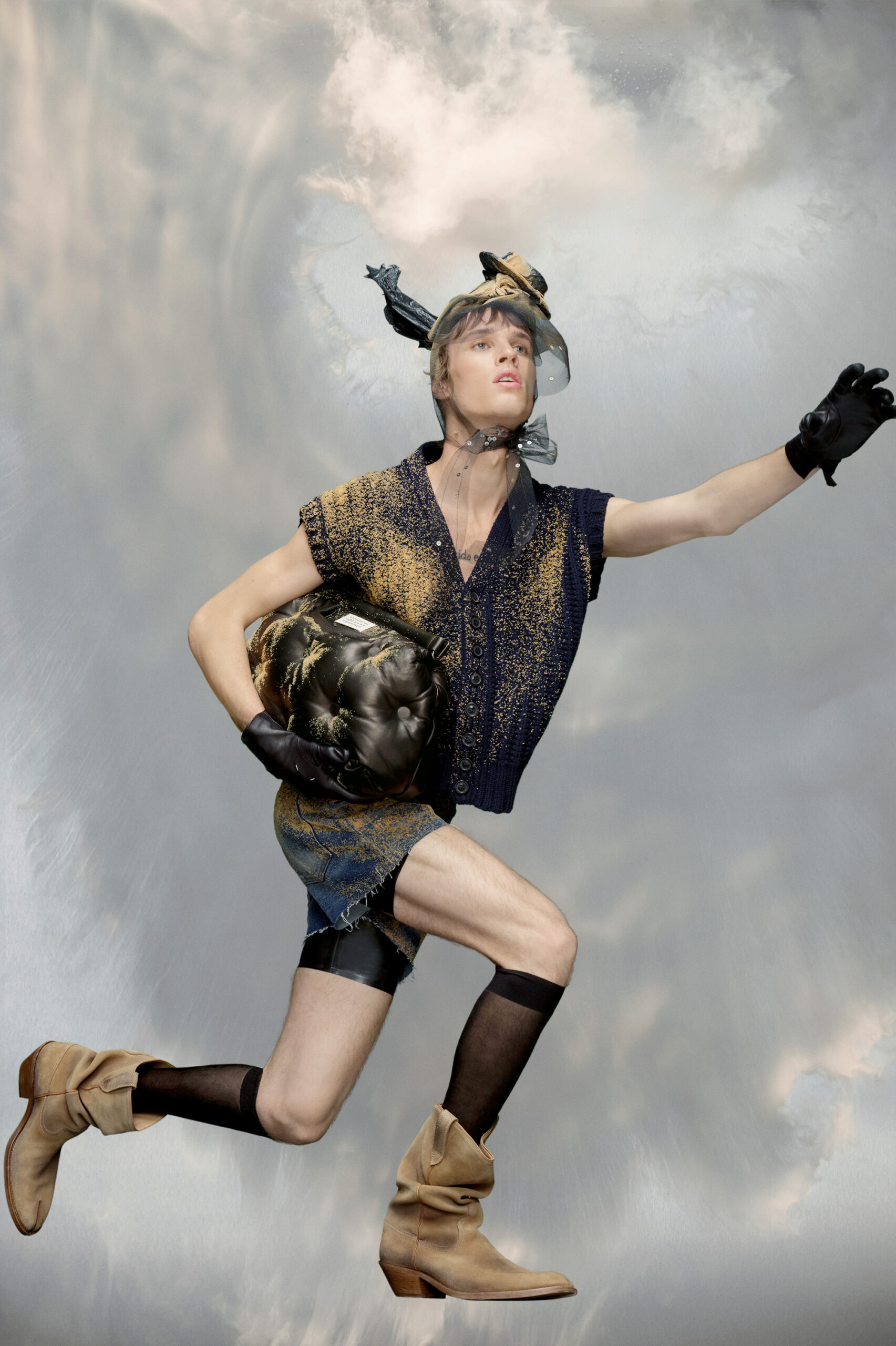 In line with Maison Margiela's technical aesthetic, sandstorming embodies the integration of movement and expression within both garments and accessories, offering a nuanced representation of attire that evokes the passage and weathering of time. Initially crafted within the haute couture ateliers, this technique plays a pivotal role in the 2022 Artisanal Collection. Unveiled during the assemblage performance piece "Cinema Inferno," the narrative unfolds a Southern Gothic tale, recounting the plight of protagonists Count and Hen, ensnared within an Arizona desert sandstorm. The evocative hue of the Sonoran sand sets the tone for the proposal, rooted in the intricacies of the American heartland, incorporating shades such as black, anthracite, grey, gold, beige, and white. These same tones resurface in the sandstormed designs adapted for the 2023 Co-Ed Collection, presenting a poetic tribute to the timeless nuances of the American landscape.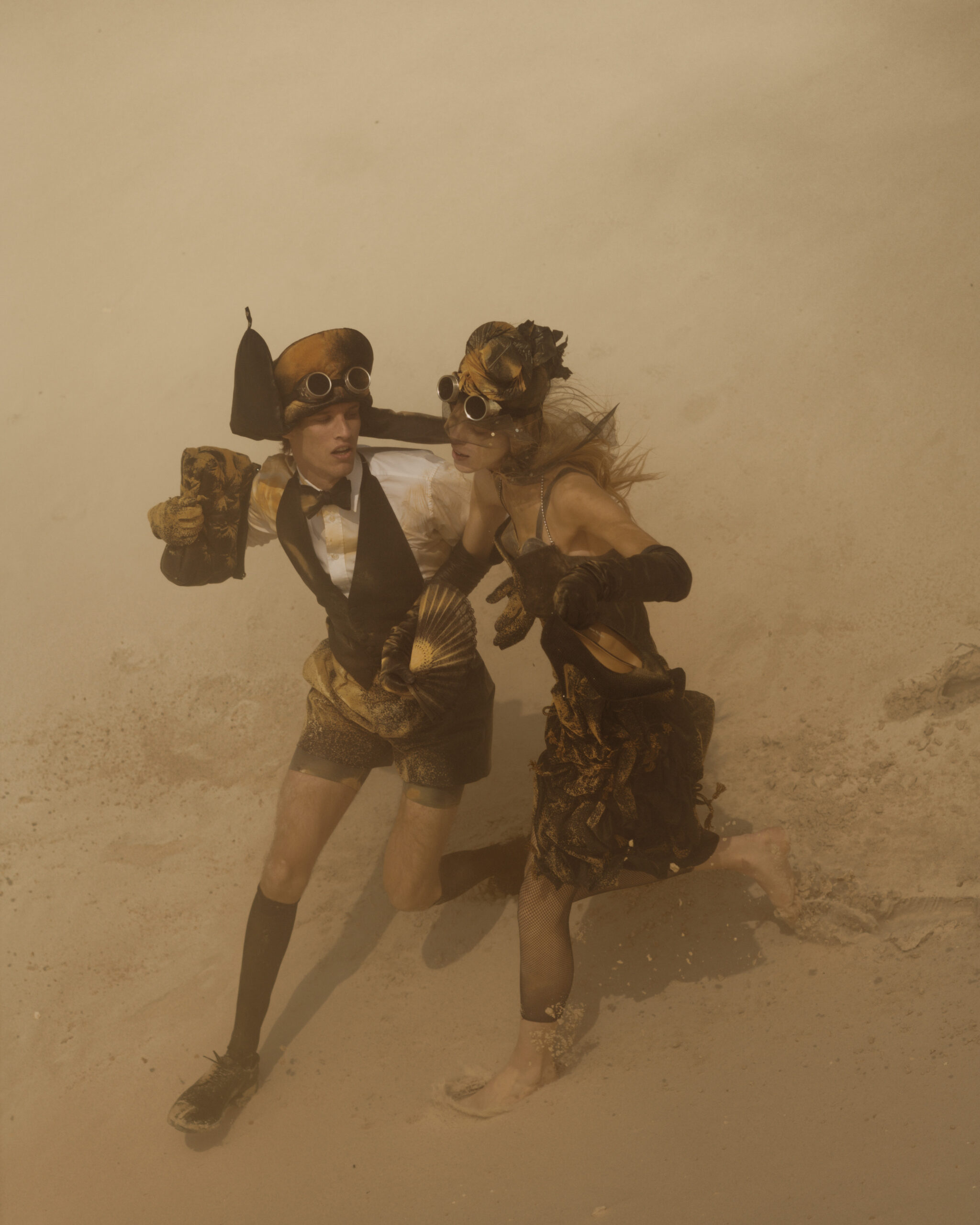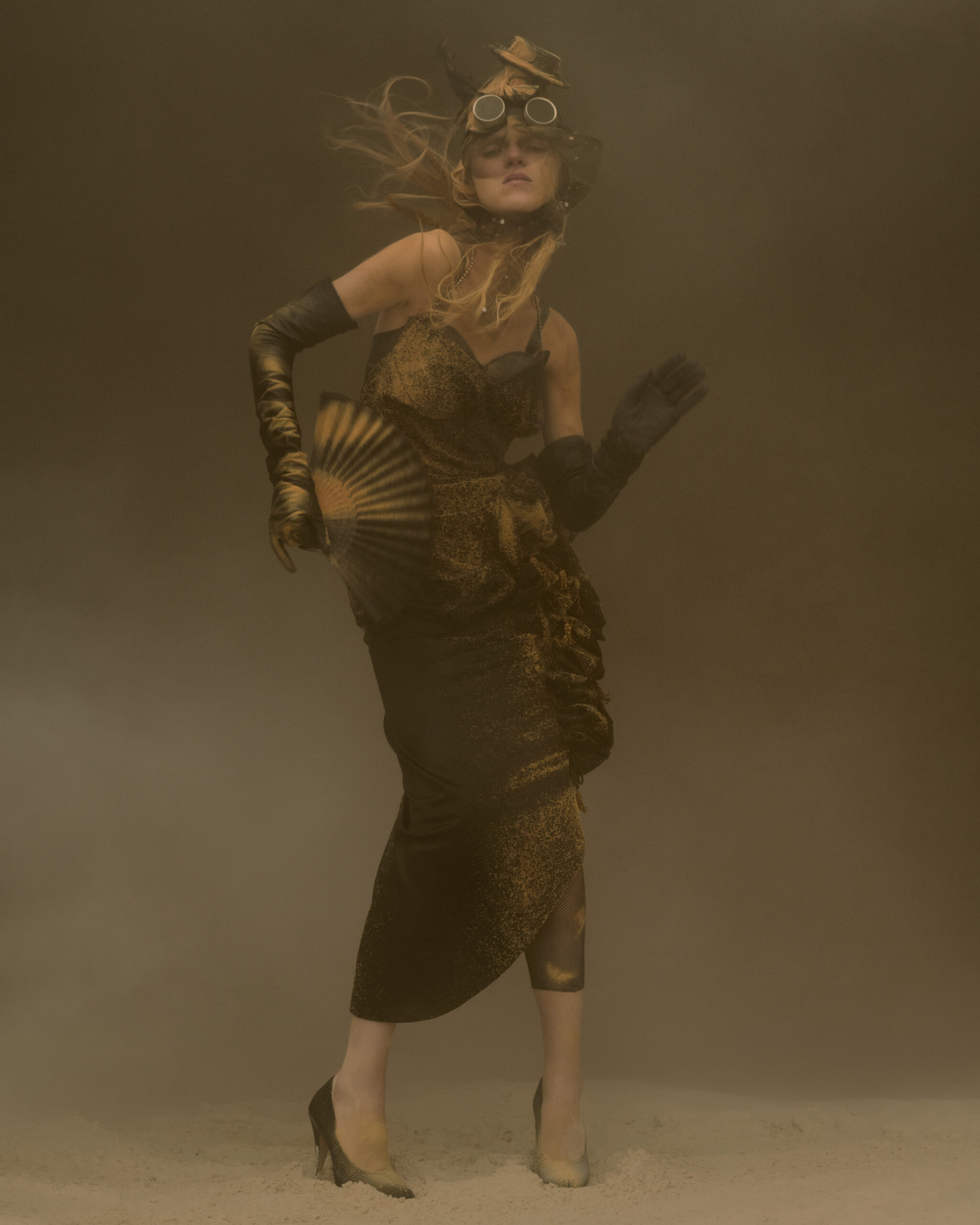 ALSO READ: DONATELLA VERSACE CELEBRATES THE UNMISTAKABLE VERSACE WOMAN WITH THE SECOND EDITION OF THE 'ICONS' COLLECTION.