Millions across the world are currently living in lockdown, and for those fighting on the frontline, several of the NHS workers are still in need of surgical face masks as it may not be available to everyone who urgently needs one.
The fashion industry have already come together to join the global fight against COVID-19 and with many re-opening their factories to voluntarily create equipment, masks and gowns for those in need.
Overnight, Louis Vuitton is the latest brand to repurpose its workshops across France to create thousands of non-surgical protective masks. Three hundred artisans are mobilised in response to the French government's plea for the increased production of alternative non-surgical masks to aid in the battle against Covid-19.
Last month, the French house's parent company LVMH, already started to produce hand sanitisers as they were running low and now, there's been a plea from the French government for nonsurgical masks and Louis Vuitton have asked 300 of its artisans to produce them.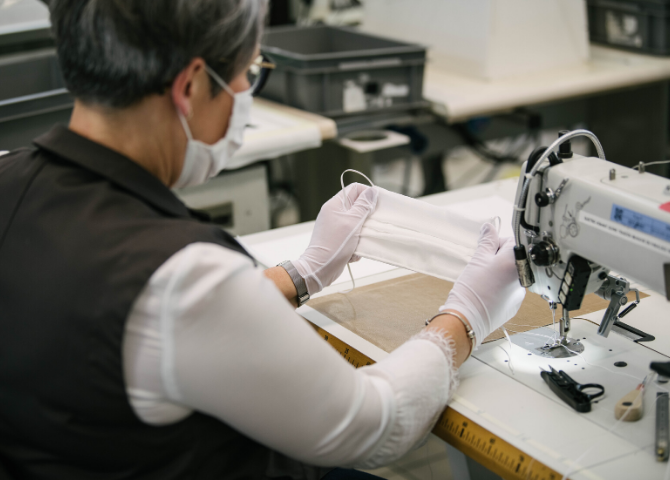 Louis Vuitton's Chairman and CEO, Michael Burke, said in a statement: "As an important French House, Louis Vuitton wishes to commit at its level to producing many thousands of masks that will be distributed within the region, at no charge, to protect those who are most exposed. This production is the fruit of a wonderful collaboration with the regional sector of the textile industry."
Now, read more about the pageant queen that gave up her crown to help out as a doctor during the pandemic.