Day four at London Fashion Week is done but not without delivering loads of talking points. So far, we've already had a lot of activism thanks to Vivienne Westwood, Gigi Hadid's hair stole the Burberry show, and it's clear that beige is very much the new black – pretty much every designer has embraced the trend.
So, here's what happened on day four.
Erdem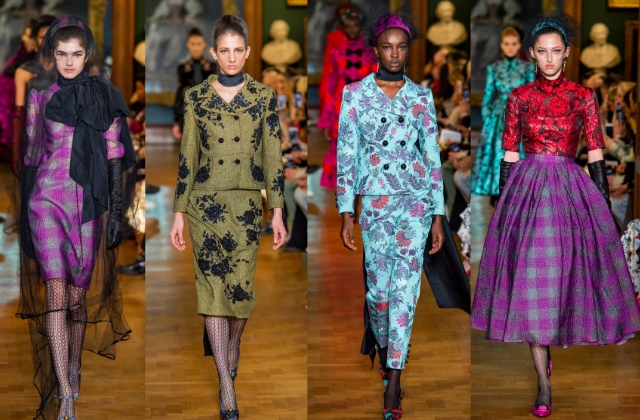 What you need to know: Well, there ain't no lady like an Erdem lady. The F/W'19 collection was mademoiselle meets an extravaganza of glamour as the Italian label put the femme in femininity with richly romantic details. You've got bubble dresses, ostrich-feathered embroideries, frilly collars and some 1960s grooviness. Every piece practically sculpts the body.
Wish list piece: The A-line poofy skirt. Just because…
Emilia Wickstead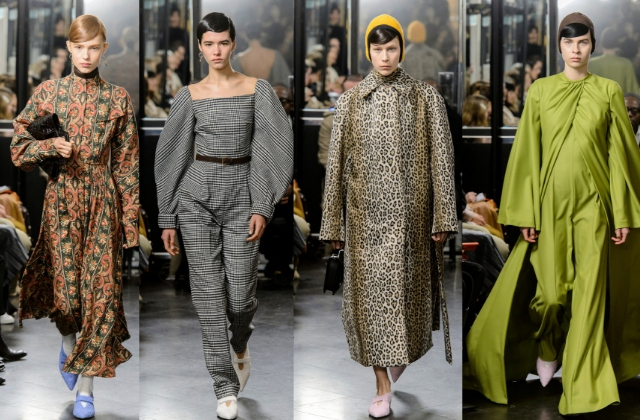 What you need to know: So, Emilia Wickstead took inspiration from Francis Ford Coppola's Godfather Trilogy for F/W'19 which meant the collection had a strong sense of nostalgia about it. The oversized and androgynous tones with antique florals as well as some prominent herringbone gave the collection an older vibe mixed with updated accents.
Wish list piece: Gift yourself the full-length leopard coat.
Rejina Pyo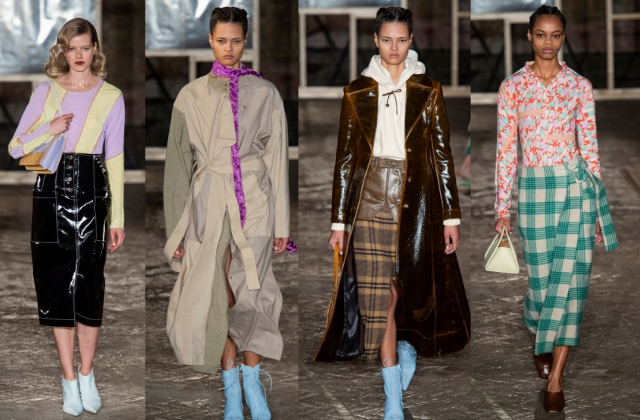 What you need to know: Rejina Pyo said that she got the idea for her F/W'19 collection while doing up her house – hence the focus on structure. You'll find sphere-shaped heels, geometric bags and boxy shoulders. It's clear the South Korean designer thought of the modern woman: classic yet cool, feminine yet strong. Notice the hint of granny imbued in the collection, a very interesting and wearable touch.
Wish list piece: The kitchen towel style skirt pairs perfectly with a white T-shirt.
Christopher Kane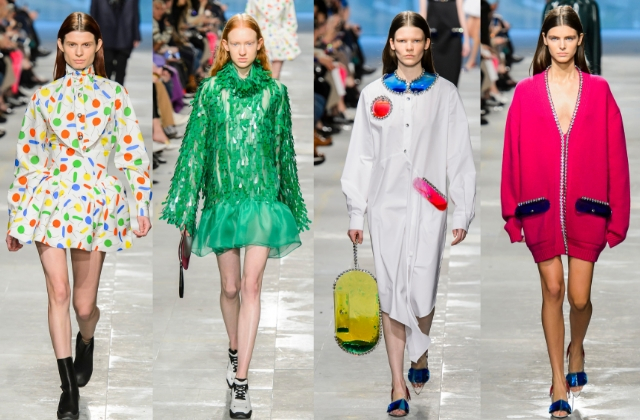 What you need to know: Welcome to the house of madness. No other designer does happy fashion like Christopher Kane. In fact, this season Kane focused on human obsessions and took them to next-level humour. From Space-Age fabrics to cupcake dresses and boiler suits, F/W'19 is looking very zany according to Kane. If you're going to embrace weirdness, you may as well start here.
Wish list piece: That long-form hot pink cardigan though…
Now, check out this couple's matchy matchy outfits.