The one thing you can always count on Jonathan Anderson to do is to surprise you. A master of surreal designs and material innovation, Anderson has carved himself a name as a designer who frequently pushes the boundaries of fashion. Now, the visionary designer is challenging the prevalent ageism in the industry with his new muse for the Loewe Spring/Summer 2024 campaign. In a series of photographs posted on his personal Instagram page, Anderson revealed the new Loewe Spring/Summer 2024 campaign starring legendary actress Maggie Smith, among other familiar faces.
Smith, an Oscar-winning British actress known for her unforgettable role as Professor McGonagall in the Harry Potter series, is Loewe's 88-year-old model. Posing with the brand's latest drop of covetable clothing and accessories, Smith challenges preconceived notions about beauty, fashion, and age.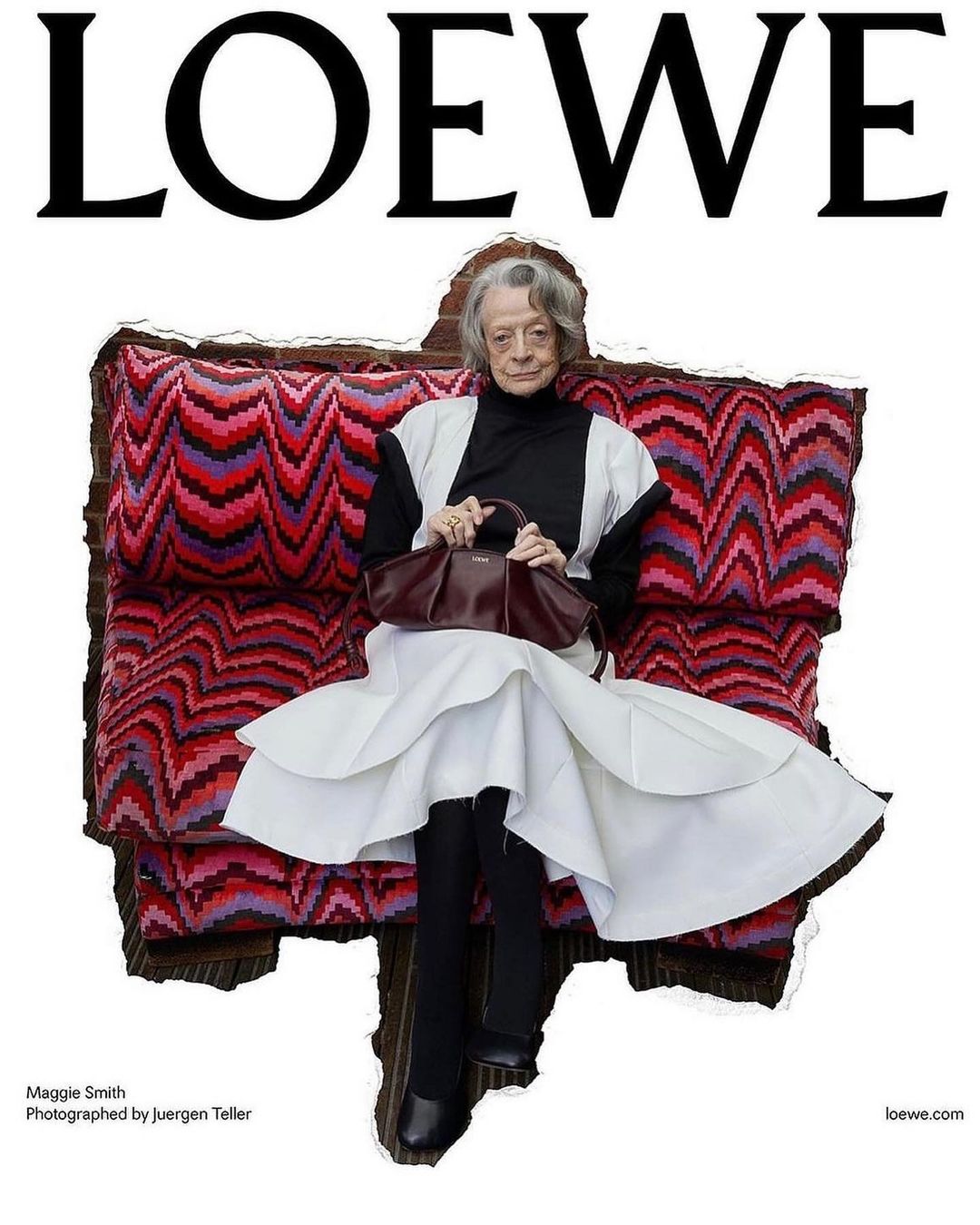 One of the hallmarks of Jonathan Anderson's approach to fashion is his unwavering commitment to inclusivity and shattering stereotypes. In an industry where ageism still casts a shadow, casting Maggie Smith as the face of Loewe's campaign is a courageous and inspiring move. Ageism, a deeply rooted issue in fashion, is slowly but surely being eroded, thanks to trailblazing designers like Anderson, who celebrate the beauty and wisdom that comes with age.
Captured by fashion photographer Juergen Teller, the Loewe Spring/Summer 2024 campaign also features Greta Lee, Dakota Fanning, and Fei Fei Sun, among other famous faces.
ALSO READ: PARMIGIANI FLEURIER INTRODUCES TWO NEW HOROLOGICAL CREATIONS AS A PART OF ITS 'TONDA PF' COLLECTION.