Kate Middleton is the picture of modern day royal elegance. Where soon-to-be sister-in-law Meghan Markle is cool and contemporary, Kate has always erred ever so elegantly on the side of traditional with stunning results.
However it seems she is in the midst of her most challenging sartorial dilemma yet courtesy of the 2018 BAFTAs. Why? Because of the all-black dress code being followed by attendees to support the Time's Up movement.
Here's the problem: it is against protocol for members of the royal family to make political statements, and by wearing black Kate would technically be doing so. The other problem? If she doesn't wear black, she will be seen as unsupportive to the cause and might be the only woman on the red carpet in colour. Talk about a pickle…
Instead, it is expected that Kate will take a similar path to her ensemble last year —a black gown with a soft floral print courtesy of Alexander McQueen.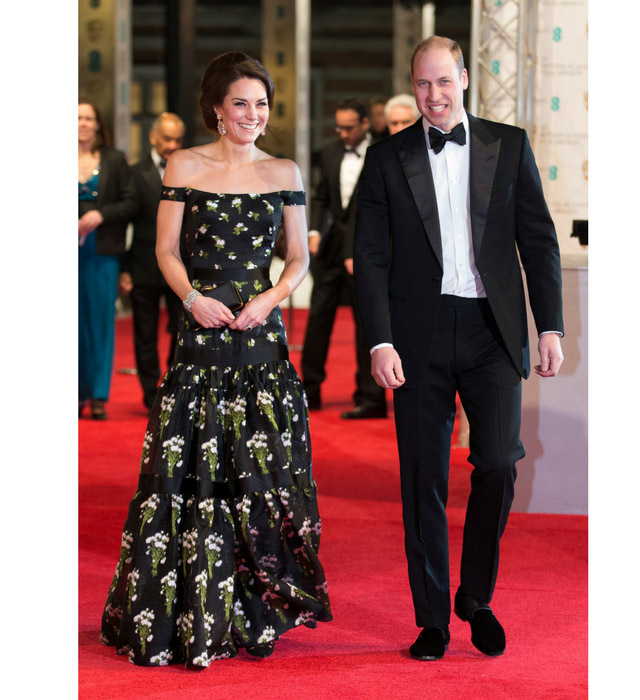 The BAFTAs will take place on February 18, so we haven't got long to wait to see what the Duchess chooses.
In the meantime, see the nominees for the 2018 BAFTAs.