So, day two of Paris and the city is thriving on style. The capital of fashion is abuzz with a schedule of shows that's sending the internet into overdrive.
Here are the collections we are mulling over today…
Lanvin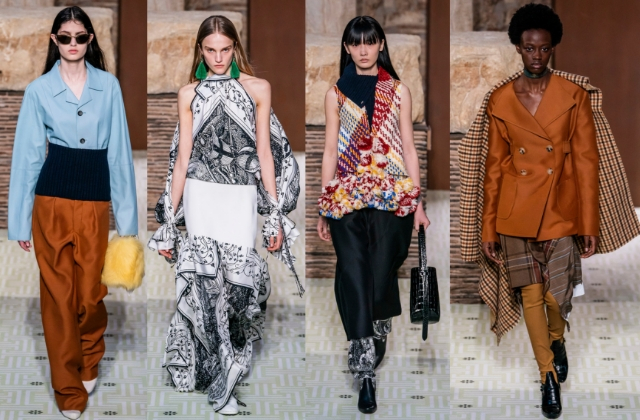 What you need to know: In a post Alber Elbaz Lanvin, the pressure is on. Last night's F/W'19 collection marked Creative Director Bruno Sialelli's debut for the house and it did not disappoint by any means. Moving away from the brand's statement eveningwear (which is what it's most known for) Sialelli presented some epic luxury daywear. You've got ethnic silk dresses, accented soft blazers, South American-inspired knit sweaters and classic check shawls.
Side note: Sialelli took inspiration from founder Jeanne Lanvin's affinity for medieval art.
Rochas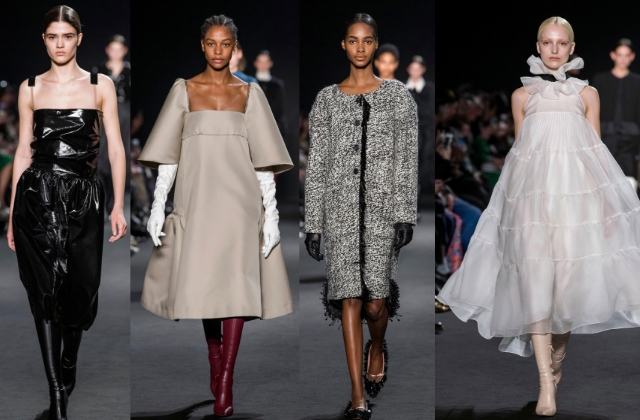 What you need to know: If a southern belle woke up in 2019, she would look like Rochas' F/W'19 collection. The couture heritage of the brand is something Creative Director Alessandro Dell'Acqua delved in deep for this season. We are obsessed with the glossy black leather, the elbow-length black gloves and skin-tight black leather over-the-knee boots. The collection has all the right kinds of drama. The trapeze and cocoon constructions of some of the cuts took as back to post-war Haute Couture, too.
Side note: The house's latest fragrance, Mademoiselle Rochas Couture, was placed on each seat. Now that's a goodie bag…
Maison Margiela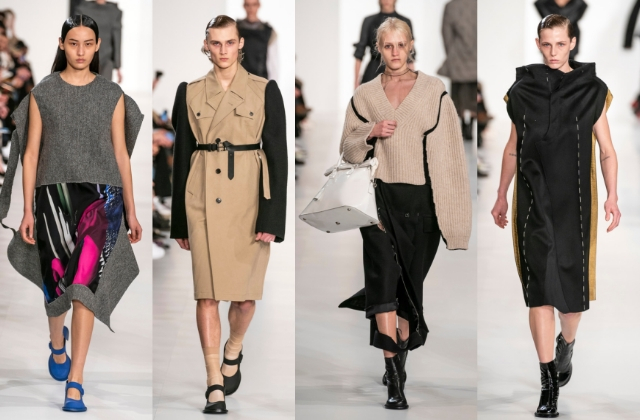 What you need to know: Creative Director John Galliano played with a lot of shapes and structures for MM's F/W'19 collection. The unique silhouettes came in a range of neutral colours like black and khaki but then as well, there were some shots of bright colours and patterns on skirts and footwear. The mastery of this collection, and indeed in all of Galliano's collections is how he can morph a flannel coat into a dress or riding pants into a bustier and skirt.
Side note: The runway was equally as simple, devoid of fancy set pieces. It was purely about the fashion, against a reverberating soundtrack from Swan Lake.
So, it turns out Gen Z are more materialistic than millennials.