Bilbao, Spain, played host to the 2018 MTV European Music Awards (more commonly known as the EMAs) last night and its international location didn't stop some of the biggest stars in the world showing up for the annual event. Little Mix, Dua Lipa (who will perform in Abu Dhabi this month at the Louvre), Camila Cabello, Halsey and more were present for this year's ceremony, so too was Hailee Steinfeld who hosted the evening.
Steinfeld had a total of eight outfit changes throughout the course of the evening, however there was one look in particular that caught our eye. Taking the stage to introduce one of the evening's performers, Steinfeld wore a white button-up shirt with a flowing white maxi skirt and knee-high boots and was subsequently spraypainted by robots.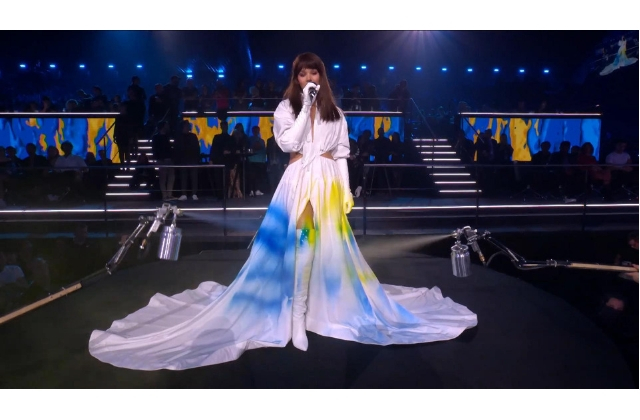 The scene was reminscent of Alexander McQueen's Spring/Summer 1993 show when robots spraypainted Shalom Harlow during the finale as she spun around on a wooden turntable.
Even after his passing, the legendary designer's legacy continues to live on.
Now, see Kate Middleton's most recent Alexander McQueen moment.