We're not above making snap judgments of people based on what they wear. We definitely operate a 'you do you' policy but what we wear speaks volumes of who we are.
From the shoe guru that is Carrie Bradshaw (we see you Manolo Blahnik), she's definitely inspired our choices. What may have slipped your mind though, is that your footwear choices reveal your personality.
And it's not a bunch of fair-weather pop culture commentary. Studies have backed this up.
But we don't mean to take things too seriously, so let's leave science aside for a bit. So, S/S'19 had a lot of options in the shoe department. And we've taken the key styles and assigned personality traits. See what your shoe says about you…
Feathered shoes say confident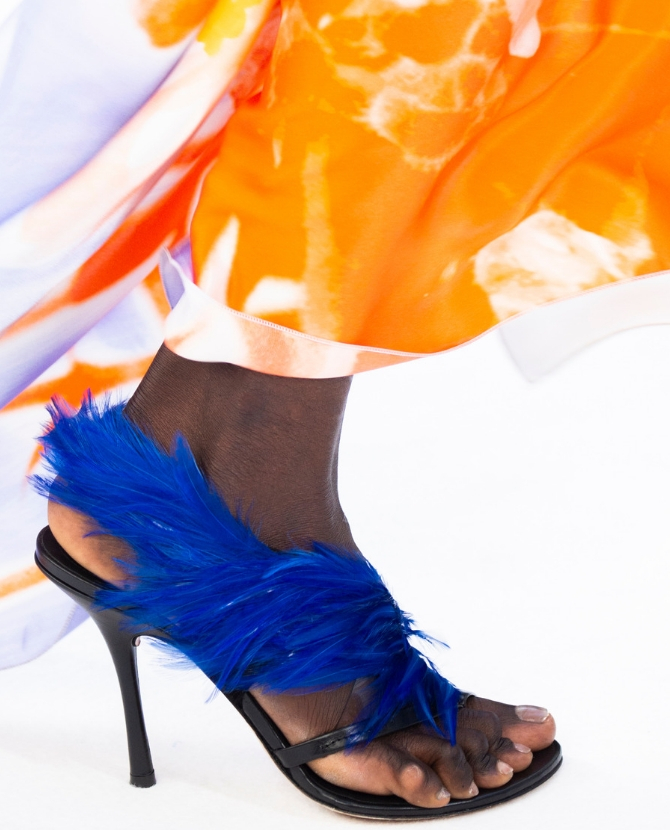 Feather extravagance are made for women who have a strong sense of self. From trims at Prabal Gurung, Simone Rocha and Giambattista Valli, to feathered everything at Dries Van Notten, there are many ways for you to display your gumption.
Square shoes say hard-working
You've got major drive and determination if you wear square shoes; You're as sharp as the square updates we got this season from Proenza Schouler, Fendi, Balenciaga and Burberry.
Platforms say you take charge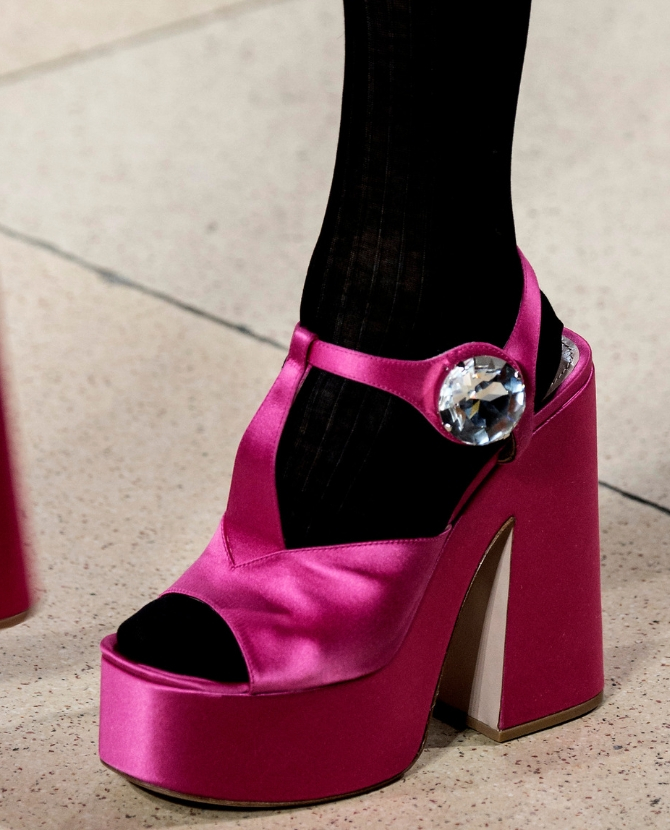 You're self-assured and you like taking center stage. Who wouldn't be when wearing Miu Miu's signature platforms anyway? Thank goodness they've made a comeback for S/S'19.
Season less boots are outgoing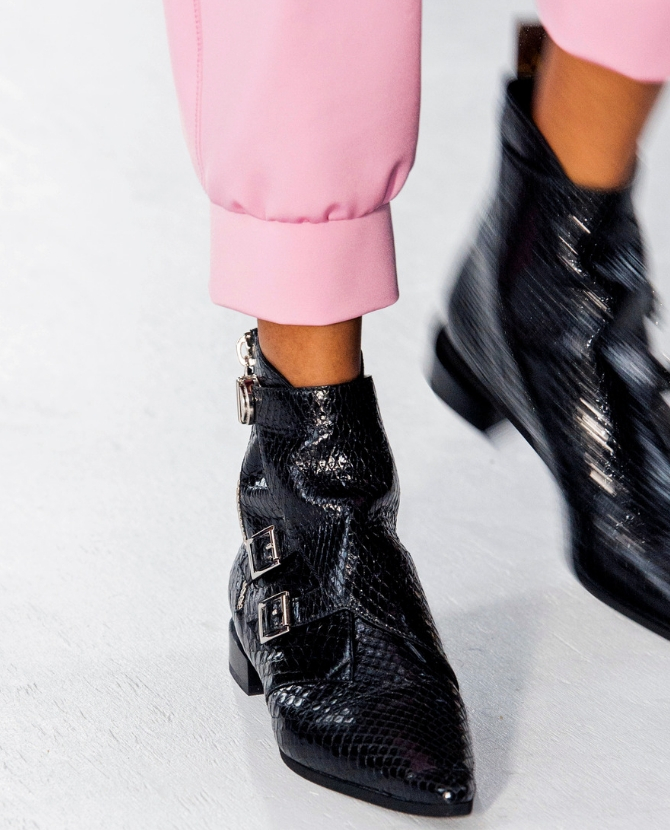 You pretty much get along with everyone – just like mid-season pieces that work with almost everything come rain or shine. From desert boots at Loewe to monochrome fashion at JW Anderson, this trend is all about comfort and practicality.
Mules say chilled out
You're carefree and easy to be around. Get your mule loving inspiration from Dolce & Gabbana, Chloé and Versace.