We're just days away from Chinese New Year and to celebrate, Gucci has teamed up with Disney to create a capsule collection you never knew you needed in your lives. Until now.
A diverse range of ready-to-wear, accessories, footwear, leather goods and unnecessary — but necessary — products including a hat case and even a hard guitar case, have been emblazoned with Disney's most iconic character, alongside Gucci's signature Mini GG print on supreme canvas.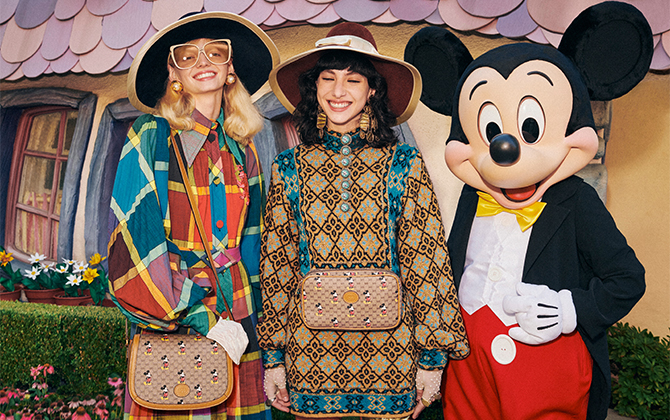 Embodying the brand's playful spirit and Alessandro Michele's artistic vision, the capsule collection heads to Disneyland for a new campaign captured through the lens of Harmony Korine.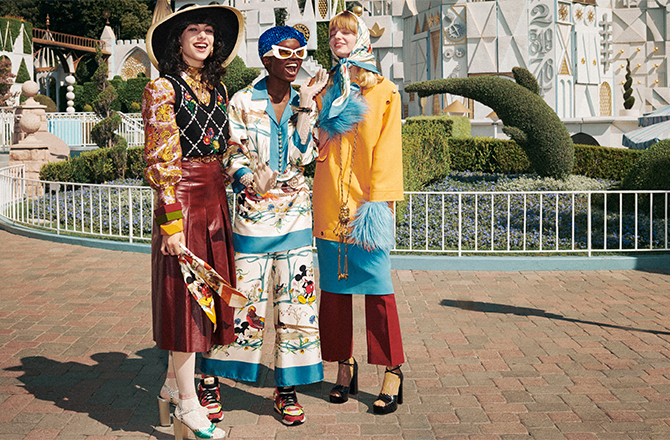 The selection of energetic imagery stars Gucci ambassador and actress Ni Ni, actor Earl Cave and designer, stylist and poet Zoë Bleu, in a playful narrative that follows Mickey Mouse at his hometown.
If you're a Disney fanatic like us, some of the products we're adding to our wish-lists are the new Gucci Tennis 1977 sneaker, the distinctive Gucci Grip watch and the fedora hat — you can never go wrong with a fedora.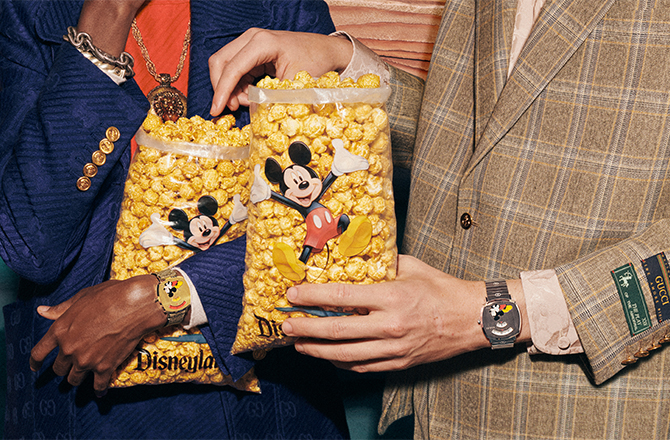 Please visit the Gucci Pin Mickey Mouse, dedicated to the Chinese New Year collection, in The Dubai Mall Fashion Atrium from January 22 to February 18.
Now, take a look at which Gucci item ranked in 2019's top fashion wants.