Another day, another news bit from the perennially cool Gigi Hadid. From collabs with Tommy Hilfiger, Marc Jacobs, H&M and some serious runway gigs with Victoria's Secret, Tom Ford (this could get long…), it's obvious Hadid has her fingers in all the pies right now.
Case in point: We've got her new 'Gigi x Reebok' collection, which comes right off the back of her Reebok capsule collection that she launched at the end of last year.
The collection puts Hadid's love of fashion and sport (remember she's a volleyball girl) into a very colourful retro flashdancer look. We're vibing it.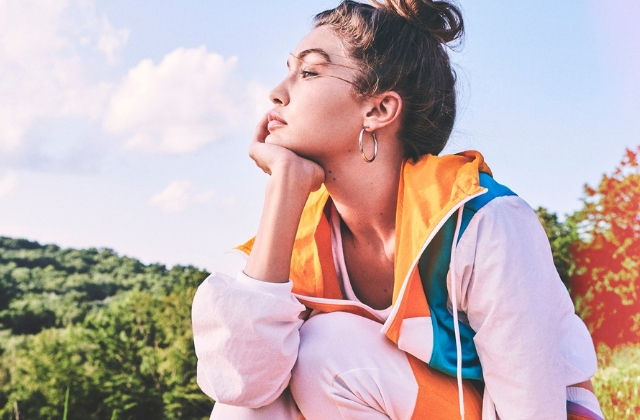 The line includes everything you need for a proper (and fun) workout: cropped jackets, track pants, and sports bras and the hottest trainers that will literally get you up and running like Usain Bolt. Well, you'll definitely look the part, anyway. The Aztrek Double is a revamp of the Aztrek sneaker with an extra thick midsole and comes with two shoelace options.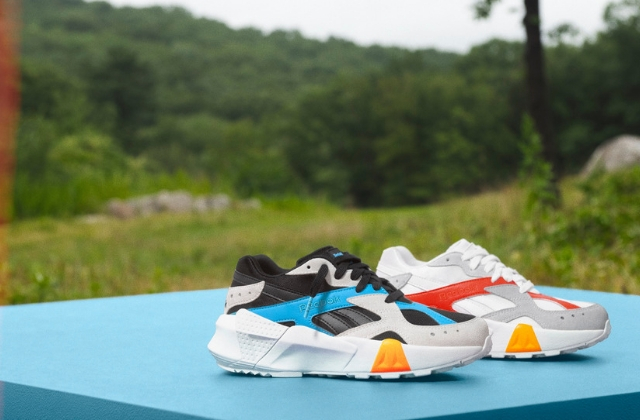 Speaking about the collection Hadid said, "Designing my first athleisure collection for [Reebok] was everything I'd hoped. Growing up, sports played such a big part in my life, and many of the lessons I learned as an athlete have been true guides for me in my personal and professional life. The collection is an athletic and creative expression."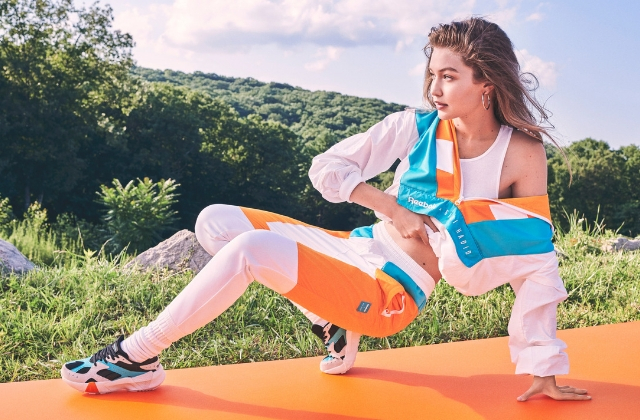 And the good news is, the collection is available now in Reebok stores across the UAE, Saudi Arabia and Kuwait.
Now, see which designer has also launched a sportswear collection.