We all know that Giambattista Valli has mastered the red carpet look with his over-the-top, jaw-dropping ruffle and tulle designs. And whilst we've seen them on a slew of celebrities including Jennifer Lopez, Zendaya and Rihanna (who just released her own fashion brand under LVMH), you can now make a statement in his designs thanks to this new collaboration.
The Italian brand has been announced as H&M's latest designer collaborator and will feature a selection of limited-edition gowns and accessories for women and tailored pieces for men.
And whilst the collection is as dreamy as you'd expect, it was the big reveal that caught our attention. The two fashion houses debuted their upcoming collaboration, titled Project Love, using a few famous faces at the amfAR gala during the Cannes Film Festival.
Marking the first collaboration between the Italian designer and fast-fashion brand, looks from the collection were spotted on the likes of Kendall Jenner, Chiara Ferragni, H.E.R., Bianca Brandolini, Chris Lee and Ross Lynch.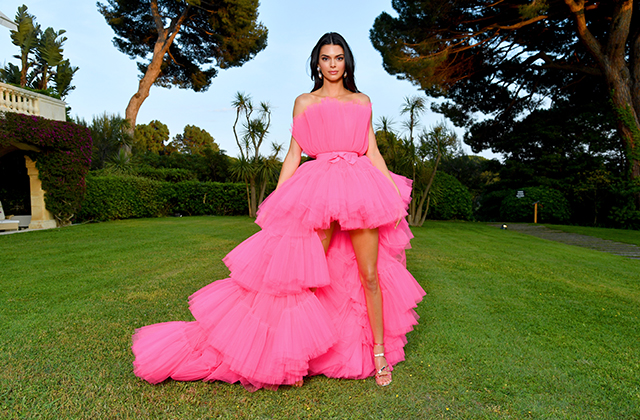 The Giambattista Valli X H&M collection will drop a selection of limited items on May 25th, in selected stores and on hm.com. The main collection will be released worldwide on November 7, 2019.
Now, take a look at Giambattisa Valli's Fall/Winter '19 collection.