We're just days away from the 2018 Victoria's Secret Fashion Show taking place (it is always filmed in November ahead of being aired in December) and it looks set to be a pretty memorable year. After a two-year hiatus overseas, the show is returning to New York City and last week, the performers for this year's event were announced including Rita Ora, Shawn Mendes and The Chainsmokers.
Getting cast in the show is a major win for any model given the intense competition surrounding the casting however the biggest honour of the show is being chosen to wear the Fantasy Bra. And this year's lucky lady is Elsa Hosk.
The Swedish beauty joined the brand in 2011, became an Angel in 2014, opened the show in 2016 (another major honour) and wore the Swarovski outfit in 2017.
This year's bra is made with 21,000 diamonds and was designed by Swarovski. It took four craftsman and 930 hours to make and is valued at Dhs3.67 million.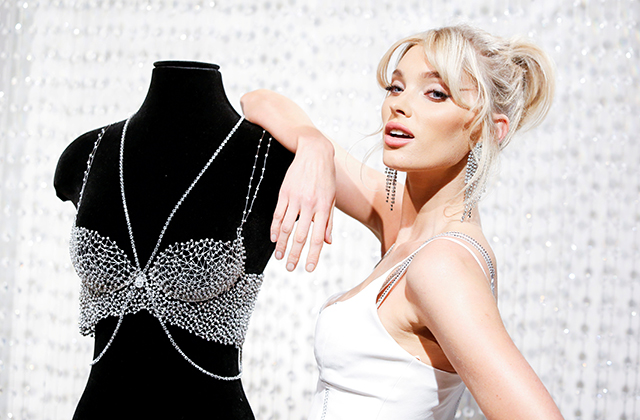 Speaking of the honour, Hosk said, "It's one of the most beautiful fantasy bras I've ever seen in my career — and it fits my personal style so well. It's very understated, but glamorous, it has a real '90s throwback vibe to it. And it's all diamonds — which is perfect for me."
For the first time, customers will be able to buy a replica of the bra (minus all the diamonds) at the end of this year.
In the meantime, find out which big-name model finally confirmed she'll be walking in this year's show.