Last night, members of the royal family and high ranking officials from the British government and prominent organisations gathered at Buckingham Palace to celebrate Prince Charles. The event was held to mark the 50th anniversary of Charles being named the Prince of Wales by Queen Elizabeth and to celebrate his contribution to the national life of Wales since then. Charles was named Prince of Wales at nine years old in 1958, confirmed with his investiture in 1969.
The Fab Four made their first group outing of 2019 for the event, with both Duchesses looking elegant on the evening. Kate Middleton opted for a light blue dress (reportedly made by a private dressmaker) which featured a long line of buttons down the front, a cinched waist and voluminous sleeves. Meghan Markle, on the other hand, chose a silver and gold brocade shift dress which she paired with a recycled Amanda Wakeley coat and her signature nude pumps.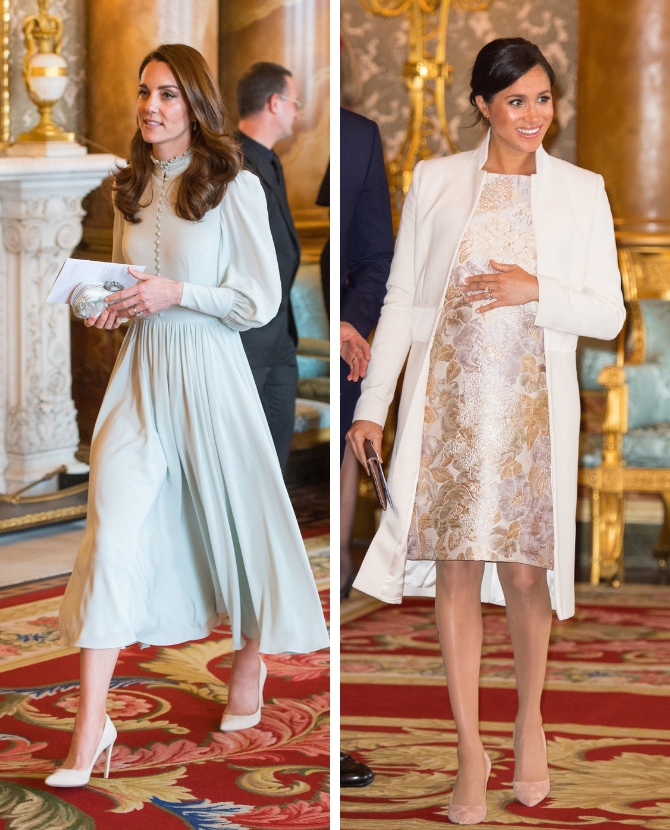 Sightings of the Fab Four are few and far between with each family busy with their own engagements though we suspect we'll get another sighting once Harry and Meghan's baby arrives and is baptised. Given how much we love seeing them together, we're already looking forward to it.
Until then, find out who's now heading up Meghan's favourite casualwear brand J. Crew.