The F/W'19 Chanel show just happened. And as you'd imagine, the world's eyes were fixated on every live stream going. Since Karl Lagerfeld passed away last month, the tributes have been mounting up, celebrating the life of the iconic designer.
Last month was also the Fendi show in Milan – for which Karl was Artistic Director. Emotions ran high as the closing moment of the show was a film of Karl sketching his designs for the collection.
But everyone knew the Chanel show would be the one to break everyone down – but also lift everyone up too.
And of course, it was never going to be a small and quiet affair – although one minute of silence was observed at the beginning of the show for the revered designer. Then came the star power…
Penelope Cruz and Cara Delevingne, two significant Chanel muses who worked with Karl over many campaigns, walked the runway.
Indeed this was Cruz's catwalk debut, as she sported an all-white 'snow ball' ensemble to go with the #ChanelinSnow theme. She was made an official muse in July of last year but has been affiliated with the brand for many years.
When Karl passed away she took to a heartfelt Instagram post saying, "There will always be a place in my heart for you, my dear Karl. I will never forget your kindness, your generosity and how much we have laughed together… I will truly treasure those moments forever. You have inspired us in so many ways! Thank you, maestro. I love you."
Cruz was joined on the runway by veteran model Cara Delevigne – who was made brand ambassador to Chanel in 2015 – and made the first exit in the makeshift mountain village. Also, Kristen Stewart, another Chanel muse was on the FROW.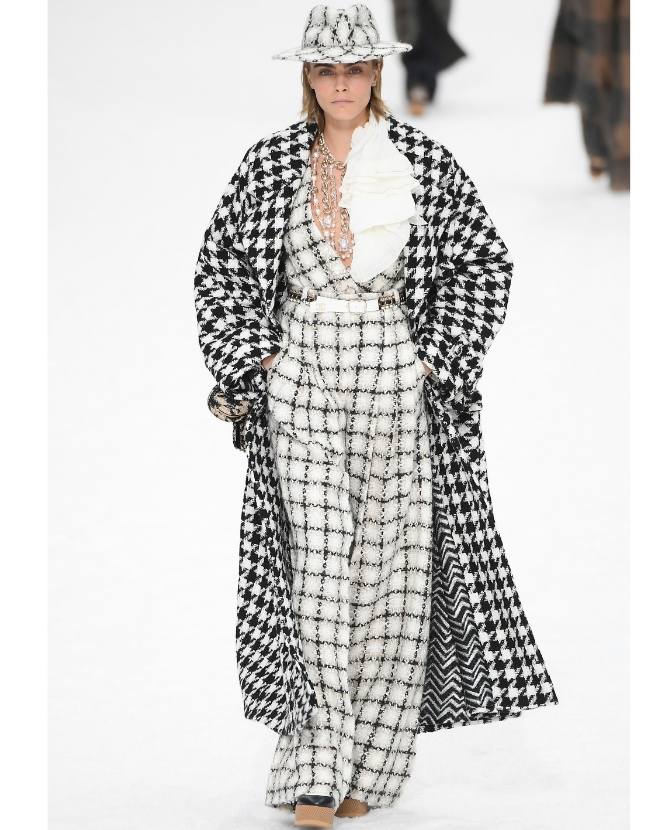 Among the iconic moments, the models all strode arm-in-arm instead of walking in a uniform line, down the runway to a sea of fashion/Karl devotees clapping and wiping away tears of joy and sadness.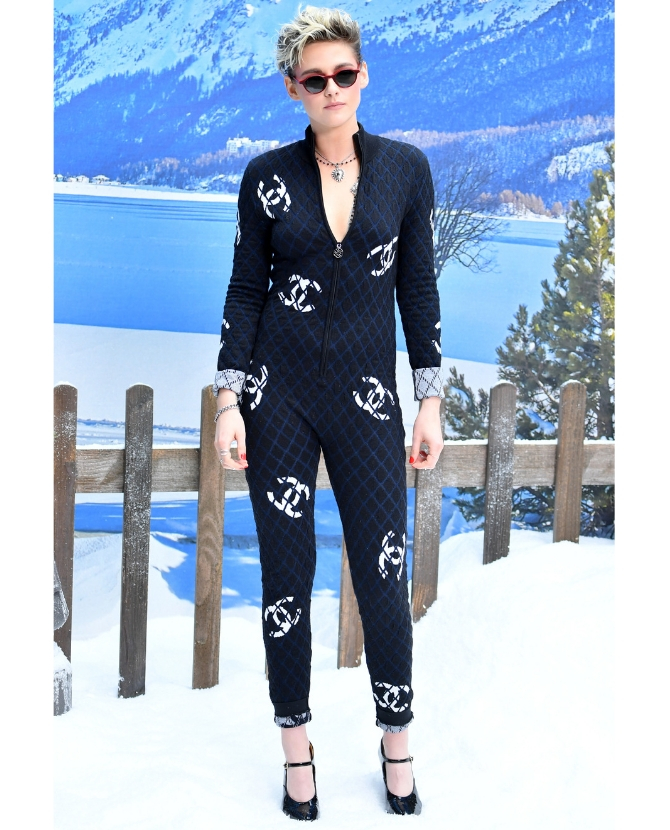 The show faded out against David Bowie's Heroes which was as poignant a moment as the final message on the invite declared: The beat goes on…
A moment like this will definitely go down in fashion history.
Now, check out the other show highlights from Paris Fashion Week.