The Dubai Mall's fashion extension was one of the year's most highly anticipated openings and since officially opening this week, we've seen some of the world's top brands open their doors to incredible stores.
Gucci, Loewe and Delpozo are amongst the names having opened stores in the section (Delpozo's presence is particularly momentous seeing as it's the brand's third-ever global flagship and its first store in the Middle East) and Dolce & Gabbana is on the list, too.
The Italian luxury brand unveiled its new store this week, much to the delight of the region's fans of the label. The three-floor store is home to women's, men's, children's and home collections and its layout (designed by Marco Costanzi) is reminiscent of Eastern nights. One of the key interior details to note in the store is the use of marble — black Sahara Noir marble is juxtaposed against Sequoia Red marble for an intensely mesmerising finish, whilst grey, white and yellow marbles accentuate other parts of the store to stunning effect. Instagram-worthy staircases connect the levels, whilst lashings of tasteful velvet and bold hues bring the spirit of the brand to life.
See inside the store below…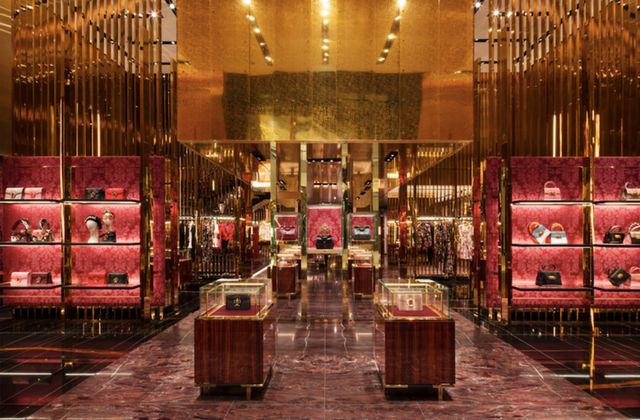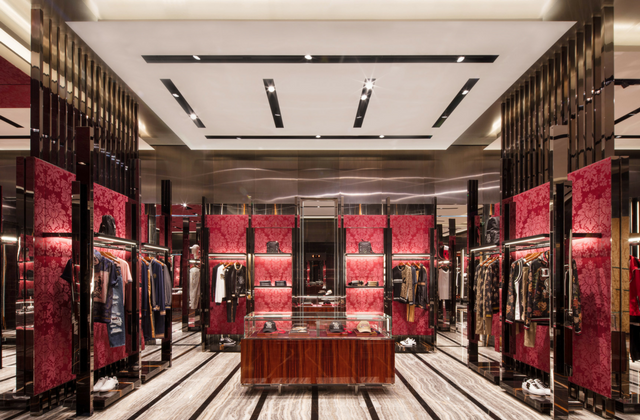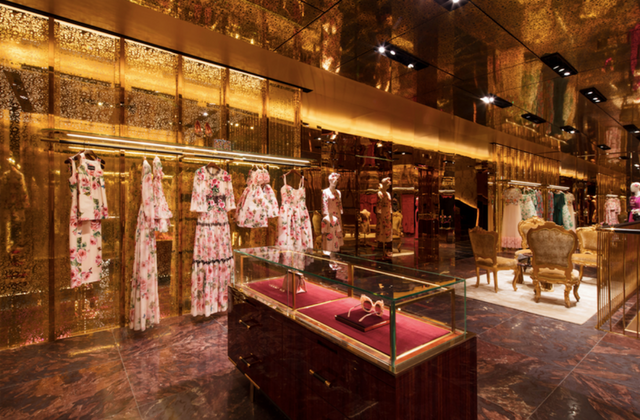 To celebrate, the brand has also designed an exclusive collection for the opening of the store which is now available to purchase in the boutique. The collection includes pieces for women, men and children. The must-have piece? The brand's exclusive white T-shirt emblazoned with #DGLOVESDUBAI.
The feeling is mutual.
Now, read about how Versace has decided to go fur-free from here on out.