The cleaner air is telling us that we've finally entered spring. Yay, finally. Which also means there's a new wave of cultural happenings you need to etch into your calendars. March was definitely a mammoth month on the events front – from Art Dubai stirring intellectual minds to Gwen Stefani performing at the Dubai World Cup, to Busted taking us down memory lane, it all happened.
And now, here are some equally diverse things happening this April. Take note…
For a night of through-provoking theatre
Legendary theatre performer, director, playwright and author Steven Berkoff, behind the critically acclaimed plays Metamorphosis and East, is coming to Dubai to perform Dog/Actor. If you're not quite sure who Berkoff is, that's OK. He's pretty niche when it comes to drama and you'd only know him if you have a vested interest in theatre – but he's a brilliant, boundary pushing, intense artist who taps into the human condition like no other. So, Dog/Actor are two short plays that have been written and will be performed by Berkoff himself. Dog zooms into a single day in the life of a racist 1980s English football fan. While Actor is a spoken word monologue diving into the bumpy life of a struggling actor. Expect humour and raw honesty.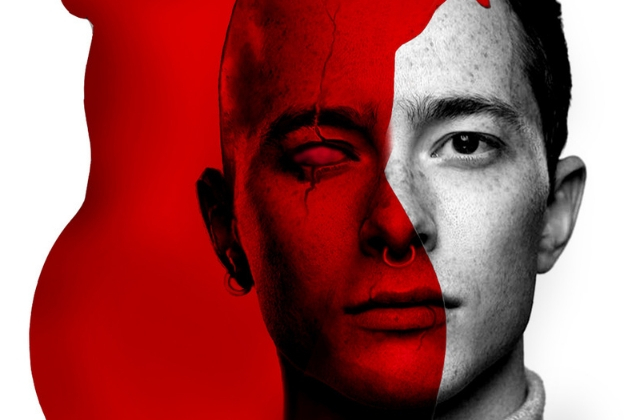 Dog/Actor will be performed from 5-6 April at The Junction Theatre, Alserkal Avenue. For more information call: 04 338 8525
Party like it's 1920
Ever since the 2013 remake of the classic film, The Great Gatsby, it's served for many themed nights out. We know we've donned our feather boas more than a few times in the last couple of years. But the QE2 (located in Dubai's Port Rashid Marina) is now hosting a complete Gatsby Experience. The three decks of the iconic ship will transform into scenes reminiscent of Fitzgerald's classic American novel for an immersive, four-hour spectacle. You can forward to one-on-one interactions with characters from the show, workshops on dressing for the era or learning to dance the Charleston. Sounds like an excellent night out to us…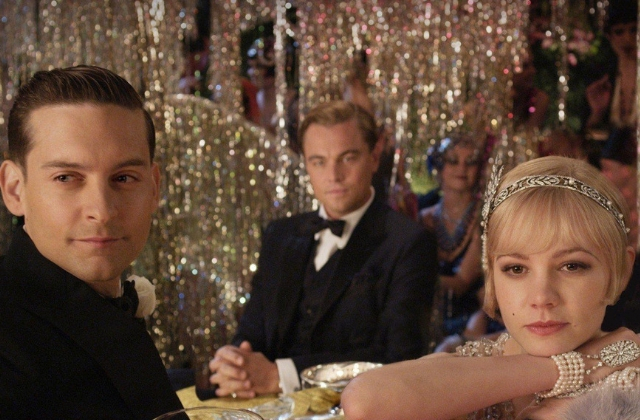 The Great Gatsby: Immersive Experience is happening from 18-17 April aboard the QE2. For more information call: 04 330 3457
The boys are back
Off the back of releasing their latest album, Thank You and Goodnight, Boyzone are coming to Dubai and performing at Dubai Duty Free Tennis Stadium as part of their last anticipated tour as one. The band is celebrating 25 years of Boyzone success, taking their classic hits around the world, including Love Me For A Reason and Love Is A Hurricane. The four-piece Irish band have pretty much become synonymous with pop music after shooting to fame in 1995. Hats, off.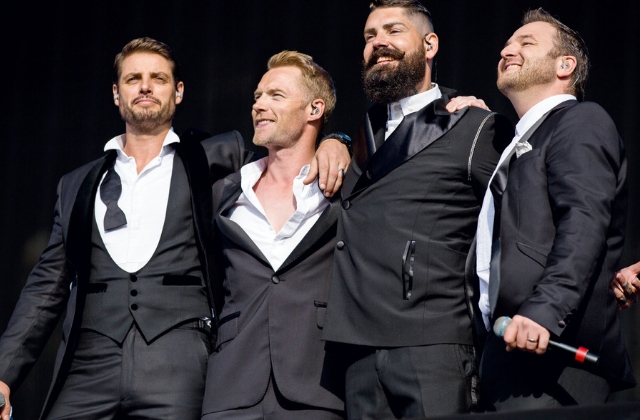 Boyzone will perform on 12 April at the Dubai Duty Free Tennis Stadium. For more information call: 04 239 5000
You definitely won't sleep through this
When it comes to iconic ballets, Sleeping Beauty ranks right up top. The enchanting story will come to life at the Dubai Opera in April, bringing with it a dazzling display of talent from the National Ballet of Ukraine. The tale sees a divine princess, the curse of a jealous fairy and the slightest prick of a spindle serving as the premise of the heart-wrenching live ballet that first premiered in 1890s St. Petersburg. If it's a spectacle you're after and a good sob, this will tick both boxes.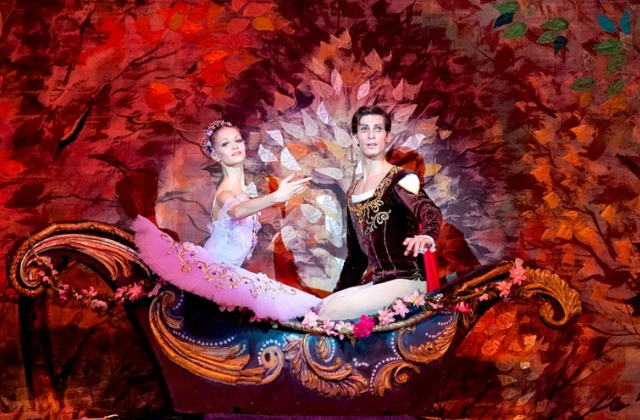 Sleeping Beauty will be performed at the Dubai Opera from 26-27 April. For more information call: 04 440 8888
ROFL till you burst at the seams
If you haven't heard of Michael McIntyre, we implore you to click on a new tab and do some thorough research – also, where have you been hiding? So, the British comedian best known for his phone charging bit (look it up) and being a judge on Britain's Got Talent, is currently on his Big World Tour and will be stopping by Dubai's World Trade Centre over 25-26 April armed with new jokes. Expect to have your whole body in a laughing stitch by the end of the night.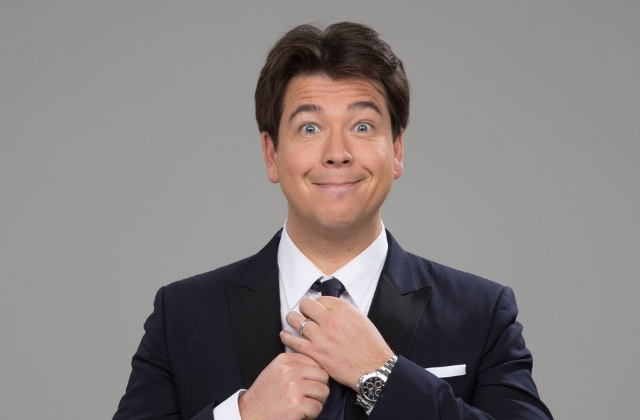 Michael McIntyre will perform at the Dubai World Trade Centre from 25-26 April. For more information call: 04 439 0900
Now, see what Dubai's creatives are getting up to with Purificacion Garcia right now.