Alexander McQueen is without a doubt one of the most expressive and fearless fashion brand's out there. Creative Director, Sarah Burton's manifest vision and proven ability to carry the brand's ethos are evident and whilst she brilliantly delivers collections embedded with her personal aesthetic, Burton always incorporates a piece of Alexander McQueen's history into the collections.
Take Spring/Summer '20 for example. Burton upcycled several fabrics from previous seasons (including lace, organza and tulle), recycled and reinvented old patterns used in the archives of Alexander McQueen himself.
"Each look tells its own story," explains Burton. "The connection between the clothes is the time it took to make them. I was interested in clarity and paring things down, in the essence of garments — stripping back to the toile. I love the idea of people having the time to make things together, the time to meet and talk together, the time to reconnect with the world."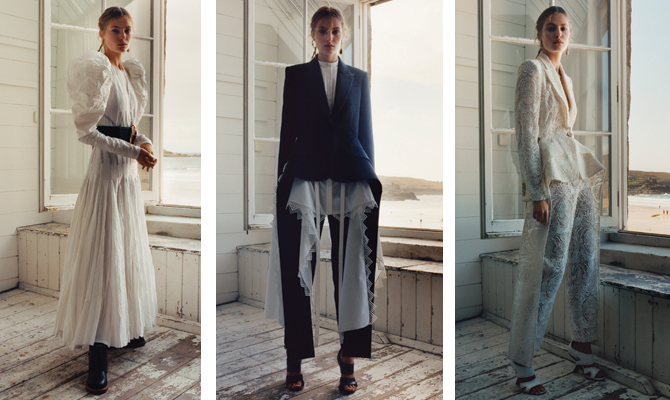 The collection — which was photographed by Jamie Hawkesworth for the brand's latest campaign — was a very wearable one, however still continued to carry a slew of red carpet-ready dresses. From simple day dresses and evening suits to lace-trimmed skirts and sweater-dresses, the looks were exquisitely crafted with beetled linen, tulle, wool, organza and cotton silk.
Also, for the very first time, the campaign starring Imaan Hammam, Vivien Solari and Felice Noordhoff introduced Alexander McQueen's new Spring eyewear collection (pictured below).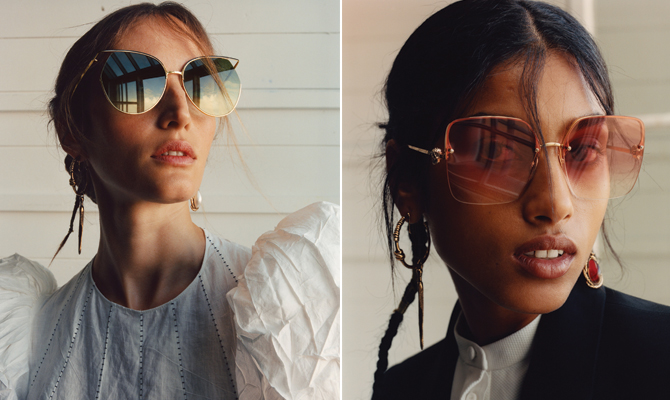 With a clear focus on the fabrication of the clothes, the detailed craftsmanship was also seen on a new handbag focus for Spring/Summer '20.
The Story Shoulder is a piece of arm candy we want to include in our wardrobes. Crafted in quilted leather and available with a brass front handle, the bag comes complete embroidered with florals, dancing girls and features knot, eyelet and cord detailing, curb chains and saddle-stitching. There's also a rectangular Story clutch, which comes adorned with a brass handle and in all-over embroidered linen.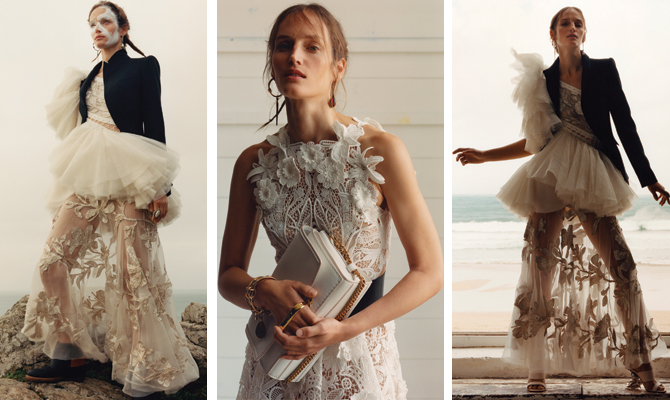 Now, take a look at all of the celebrities fronting Alexander McQueen's 'it' handbag.