The fashion industry's biannual four-stop journey is on to its last leg, with the curtain drawing on Milan Fashion Week. As always, the Italian fashion capital buzzed with excitement as fashion aficionados, international media, influencers, and celebrities gathered in Milan to discover the upcoming collections from some of the most esteemed labels in the business. Creativity oozed onto the runway both metaphorically and, in Prada's case, quite literally, as the Who's Who of celeb-town crowded the front rows. From eagerly-awaited designer debuts and avant-garde runway presentations to the show-stopping entrances of supermodels, here's a recap of everything you might have missed.
Scroll down to discover Buro247ME's Milan Fashion Week Spring/Summer 2024 recap.
Judgment Day at Sunnei
At Milan Fashion Week, Sunnei has carved a niche by staging immersive runway shows where attendees are not mere spectators but participants. Last season, the brand's Fall/Winter 2023 show went viral for its crowd-surfing models. This season, Sunnei welcomed guests with a show kit with placards stamped with numbers from 0 to 10. As each model walked on stage, the audience lifted their paddles, rating every look.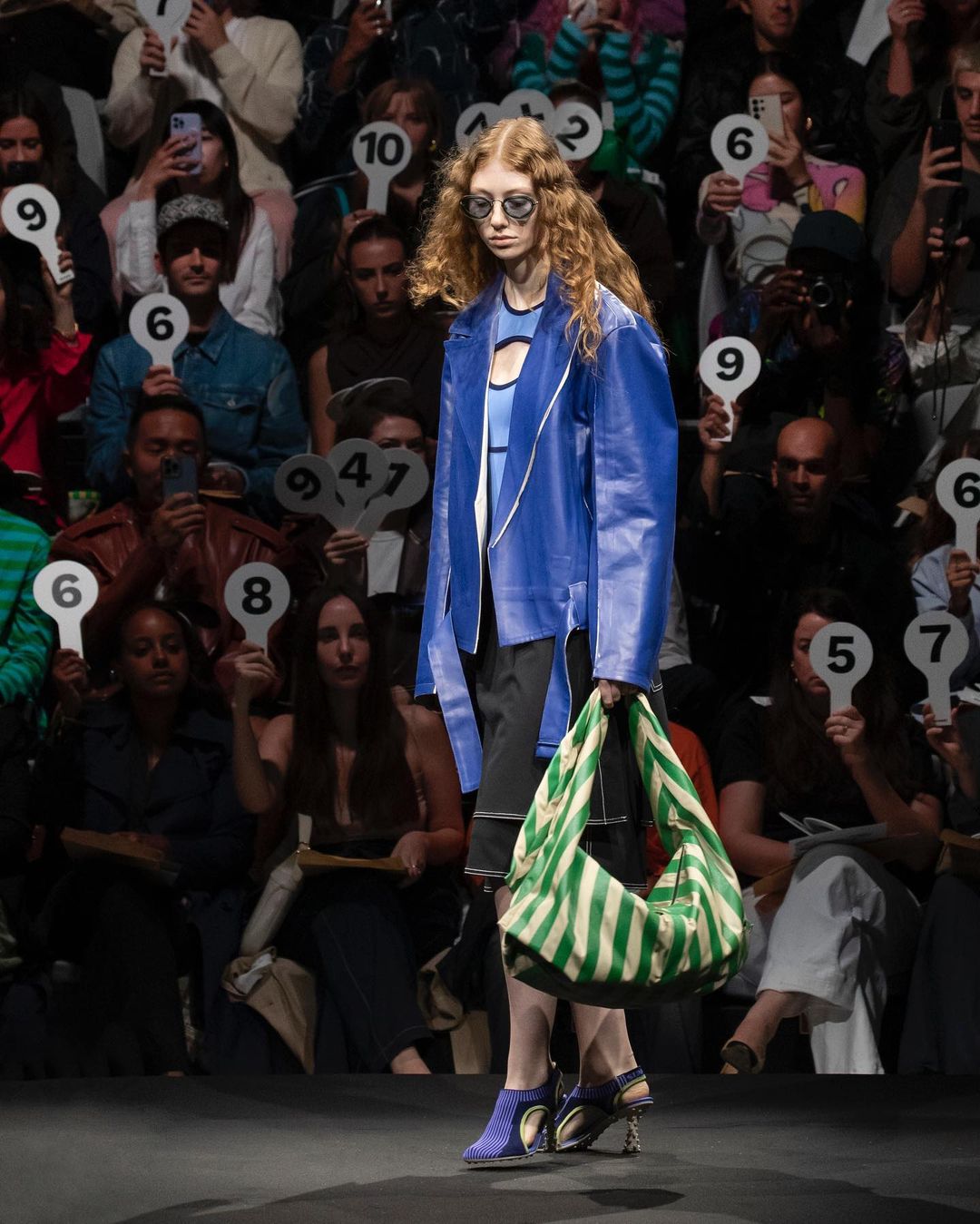 Welcome to the Diesel Party
Fashion shows are notorious for being super exclusive invite-only events where guests gather minutes before the models take to the runways and rush to the next show immediately after the finale. At Diesel, however, Glenn Martens challenged the convention by hosting an eight-hour-long, open-to-the-public mega party with a massive 7,000-person guest list. The show was styled to mimic a concert where some guests were allocated seats on sky-high bleachers while others huddled around the long red runway. The backdrop to the runway was a gigantic screen that broadcasted the show. After the show, the venue transformed into a free cinema to screen films curated by Martens all weekend.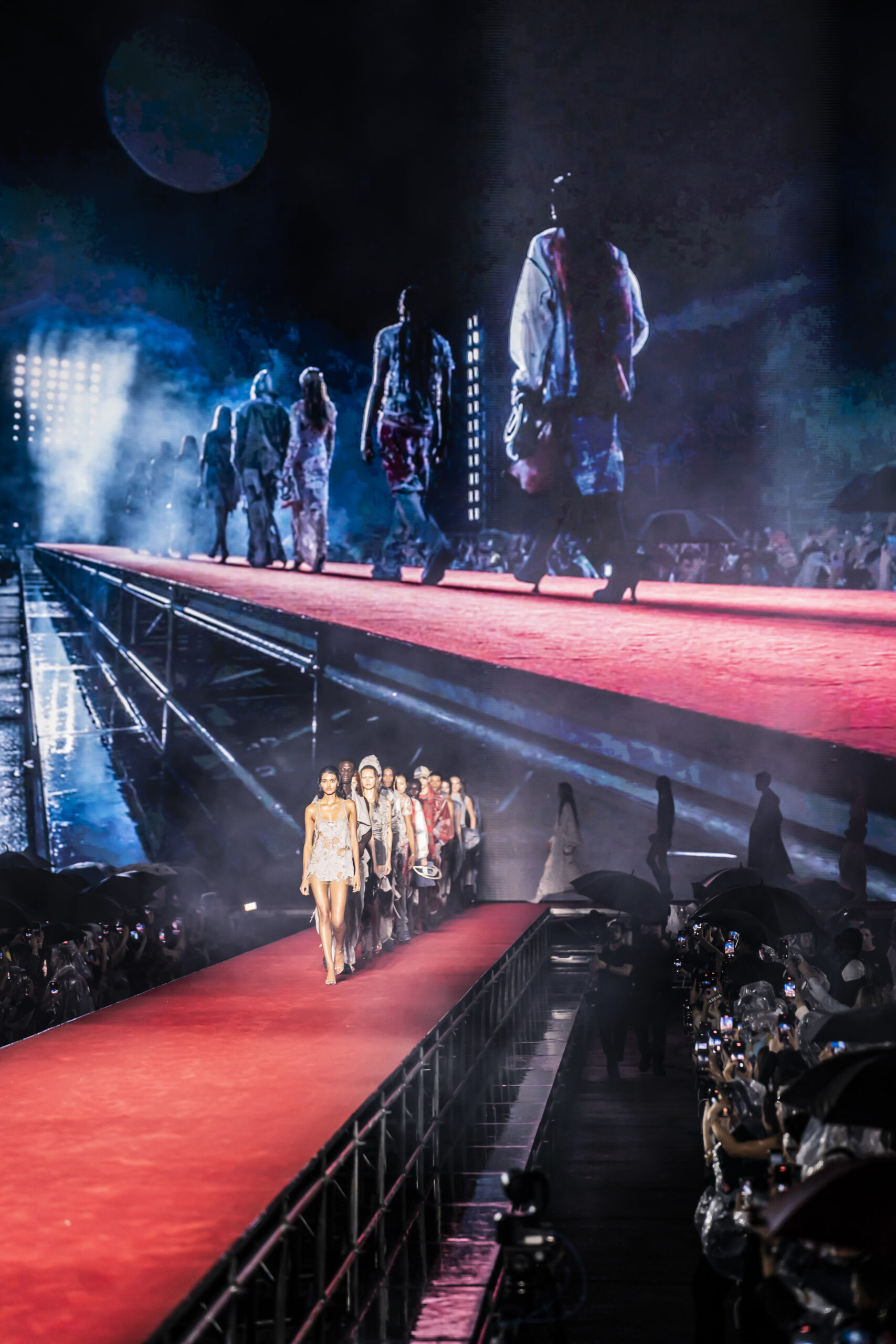 Supermodels Came Out to Play at Versace
As always, Donatella Versace gathered the supermodel clan for her runway show during Milan Fashion Week Spring/Summer 2024. While Kendall Jenner opened the show, Vittoria Ceretti, Imaan Hammam, Iris Law, and Mona Tougaard strutted down the checkered runway before Gigi Hadid and Claudia Schiffer closed the show.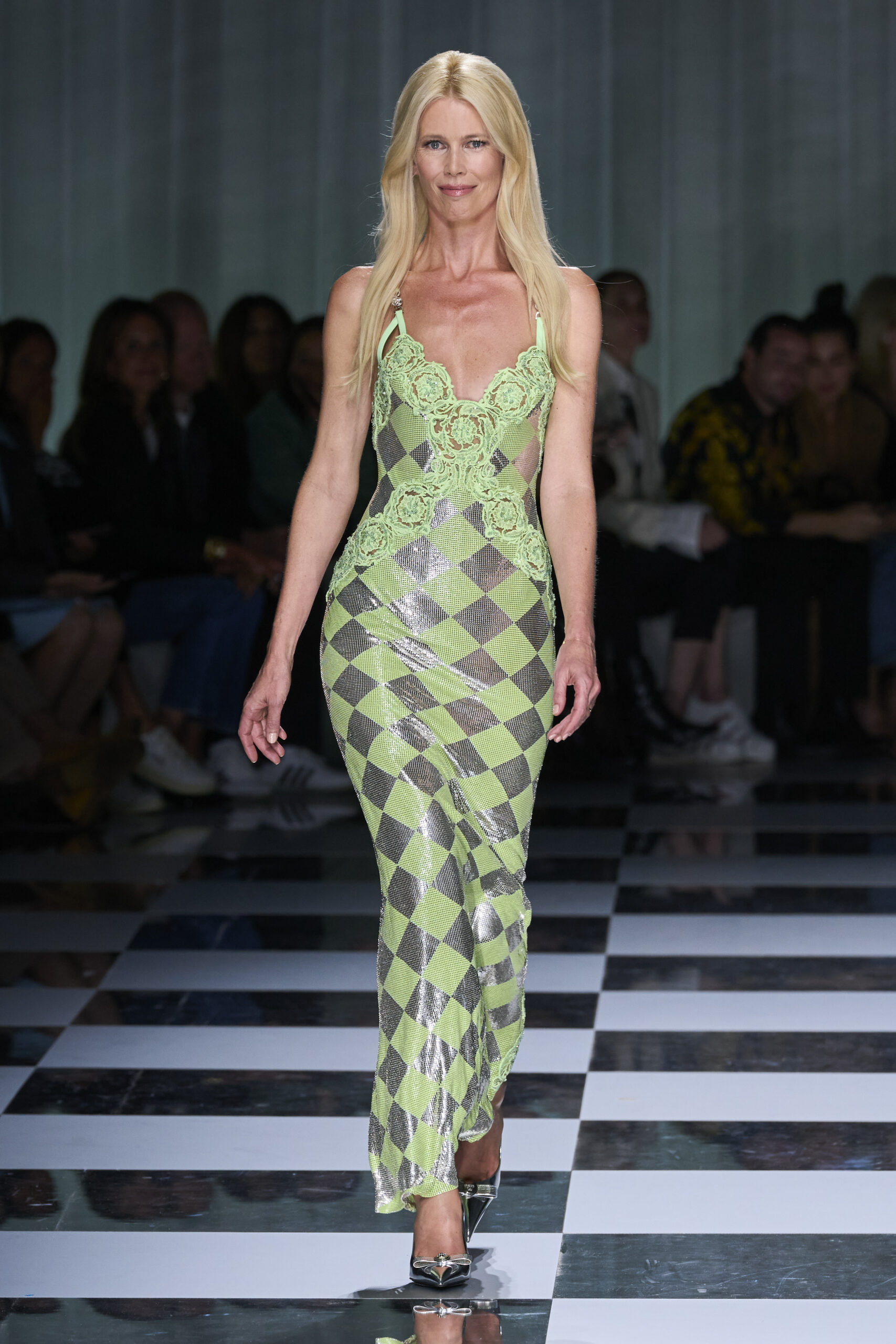 Moschino Celebrates 40 Years of Love
After Jeremy Scott's departure from Moschino earlier this year, the Creative Director's seat at the brand remains vacant. For its Spring/Summer 2024 show, which also marked a 40-year anniversary celebration, Moschino adopted a unique approach. The brand enlisted the talents of four iconic stylists—Carlyne Cerf de Dudzeele, Gabriella Karefa-Johnson, Lucia Liu, and Katie Grand—to reinterpret Moschino's four decades of archives. The show concluded with a heartfelt performance by violinist Laura Marzadori, who played one of founder Franco Moschino's cherished tunes, 'I Am What I Am' by Gloria Gaynor, while models donned white tees emblazoned with the quote "Borrow Me, Wear Me, Hug Me, ❤️Me," as they paraded down the runway.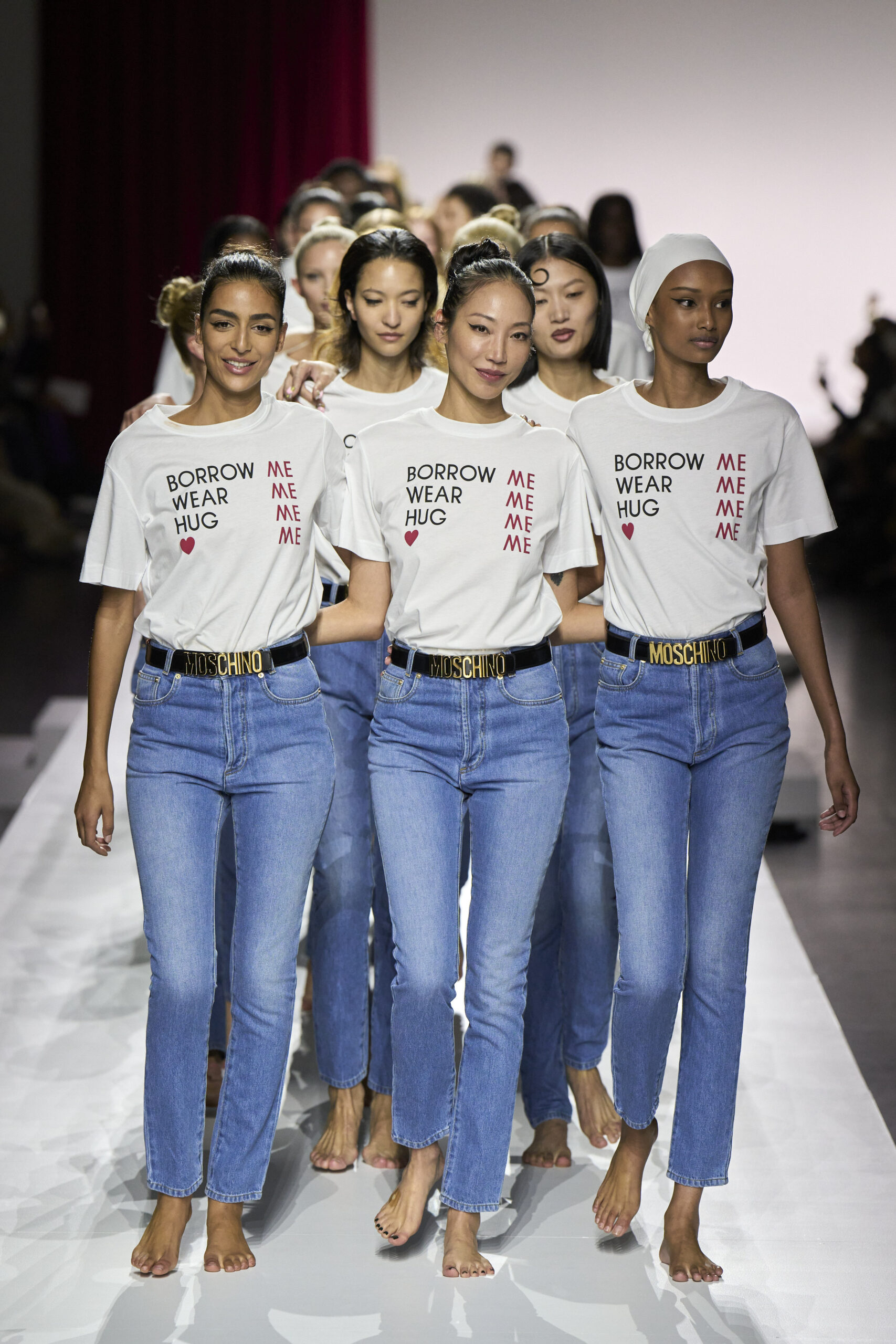 Prada Hosts a Slimy Show, Again
At Prada, the brand's Spring/Summer 2024 looks were described as "formal silhouettes borrowed from menswear." However, the architecture of the clothes was only one of the things taken from the men's department. In what seemed to be an extension of its menswear Spring/Summer 2024 show, Prada presented at the Fondazione Prada in Milan, where the runway was divided by a curtain of slime. Echoing its recent menswear show set, gooey liquid oozed from the ceiling, dripping onto the runway to form puddles.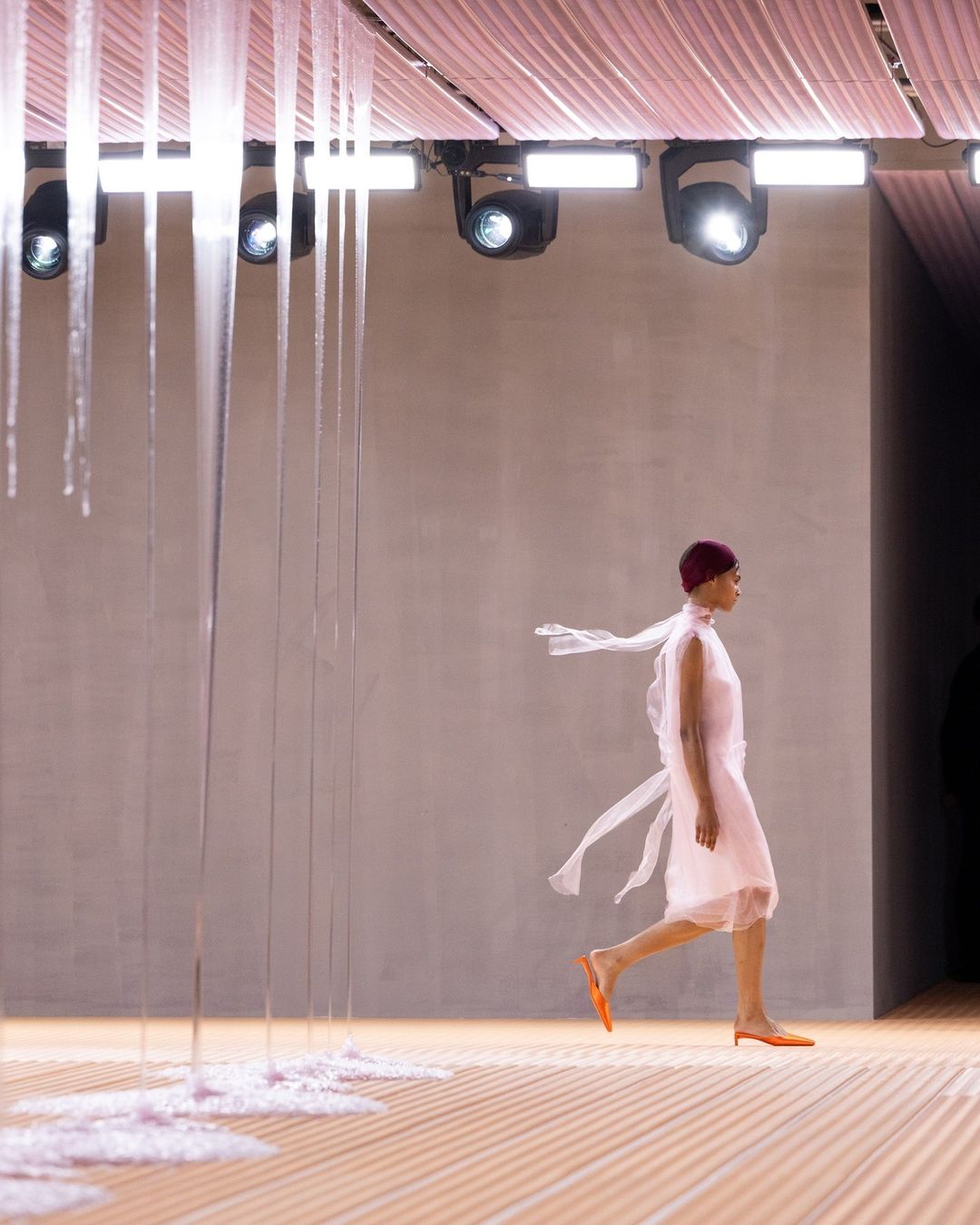 Tom Ford Passes the Baton to Peter Hawkings
Earlier this year, Tom Ford announced that Peter Hawkings will assume the role of Creative Director after working closely with Tom for almost 25 years. Hawkings, who has spent his career working closely with Ford, showcased a collection that exuded sensuality and elegance. Drawing inspiration from Donyale Luna, the pioneering Black supermodel of the 60s and 70s, Hawkings blended masculine and feminine elements while paying homage to Tom Ford's signature glamour, reminiscent of the '70s era. His triumphant debut set the stage for Tom Ford's future under Hawkings' steerage.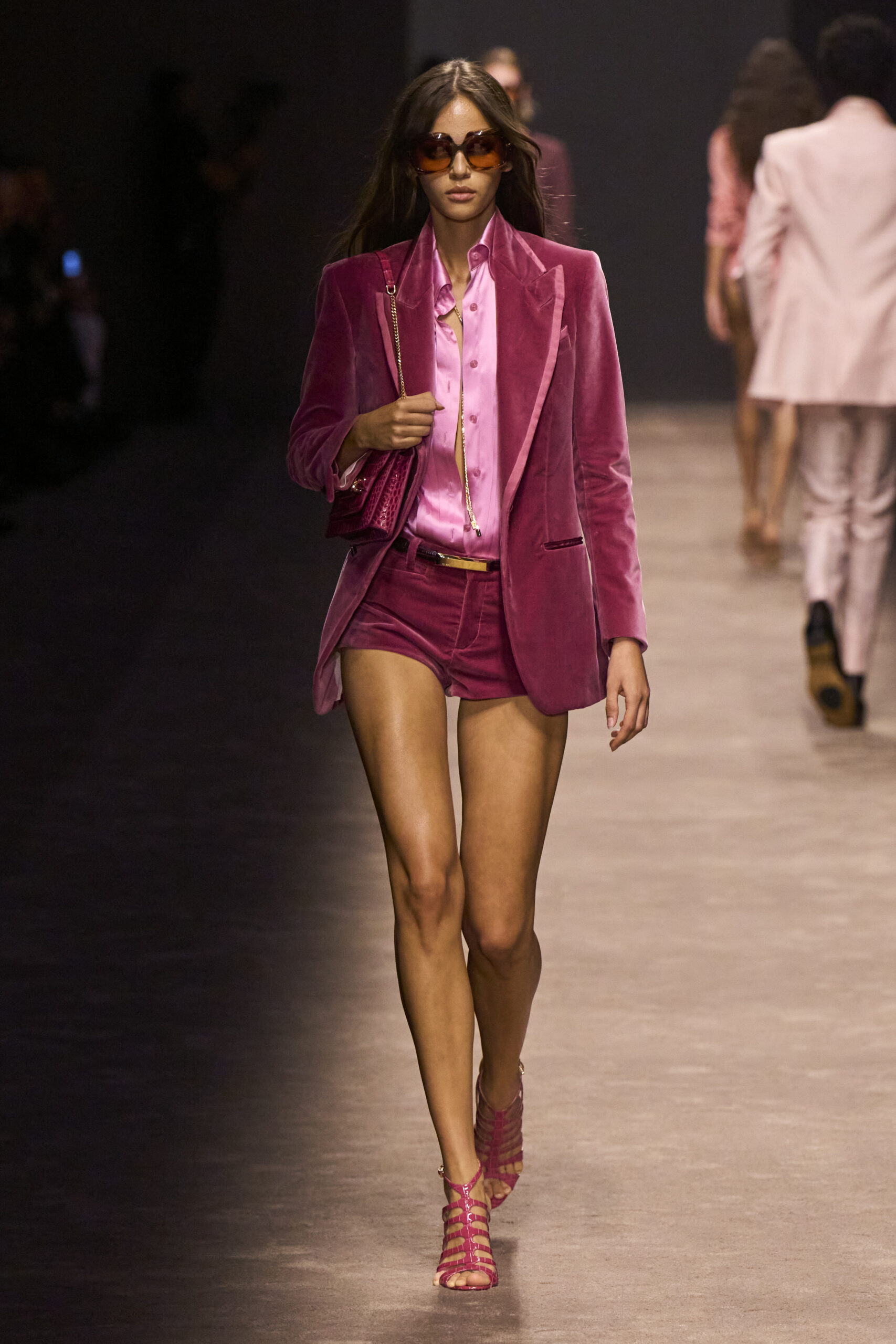 Fashion and Technology Collide at Boss' Futuristic Show
Boss' latest collection theme, "CorpCore," transformed Milan's Allianz MiCo conference center into the Boss Techtopia: a futuristic workplace that seamlessly blended technology and nature to create an oasis of tranquility. The highlight of the show, however, was Sophia, a cutting-edge robot by Hanson Robotics, who welcomed guests and sat in the front row as the show began. Guests walked through tunnels with holograms, leading to a high-tech lobby before reaching the runway featuring a fusion of traditional office elements and futuristic tech-infused elements. Brand ambassador Lee Minho kicked off the show, which featured a diverse cast of stars, including Gigi Hadid, Jay Alvarrez, Ashley Graham, and others.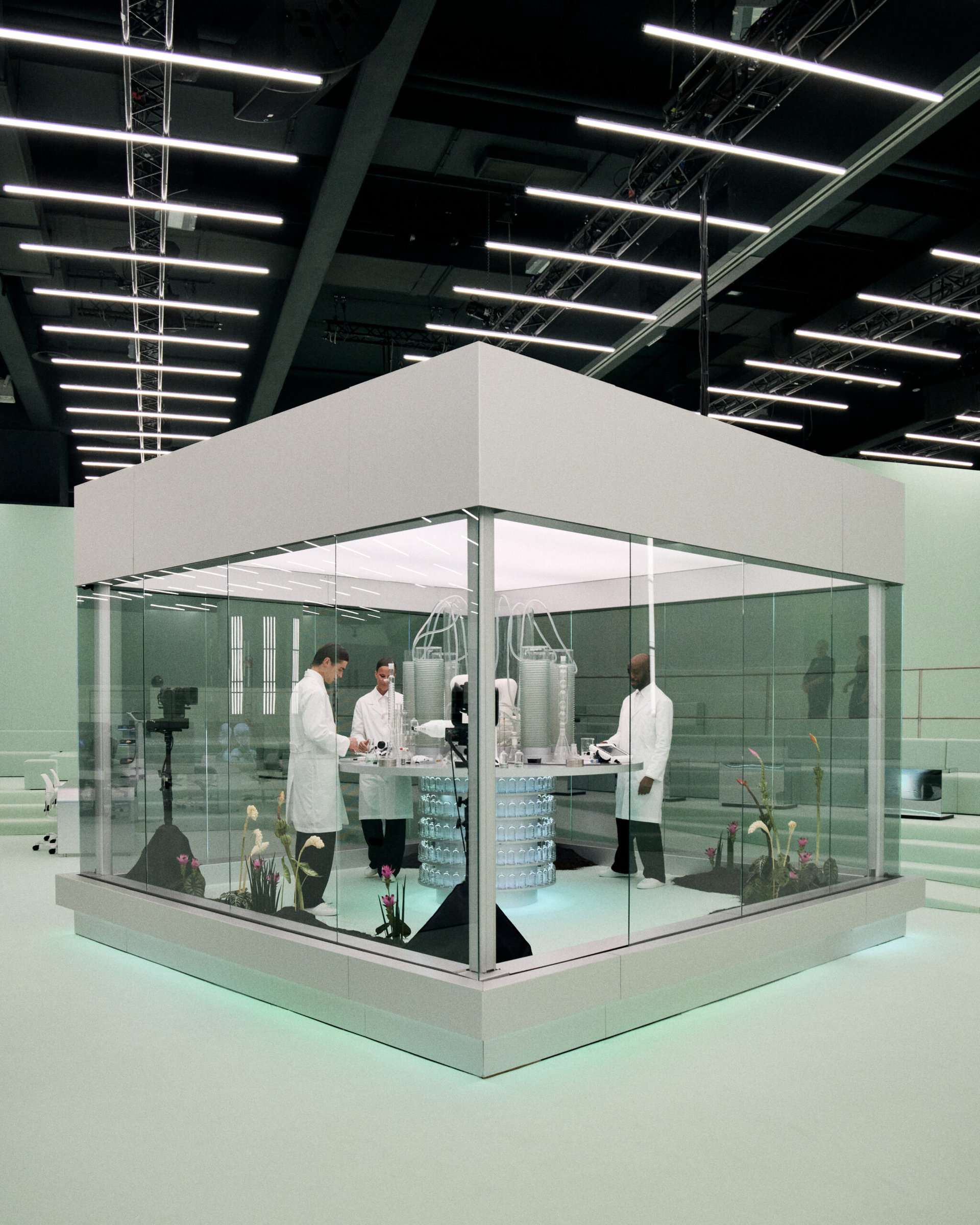 Sabato De Sarno's Gucci Has Arrived
Sabato De Sarno's debut Gucci show was the most anticipated event of Milan Fashion Week Spring/Summer 2024, and needless to say, it did not disappoint. De Sarno's Gucci universe came alive with clean silhouettes, plush leathers, super short shorts, tailored blazers, and crystal embellishments. Titled 'Ancora,' which loosely translates to 'again,' with his debut show, De Sarno expressed his desire to "fall in love with fashion all over again."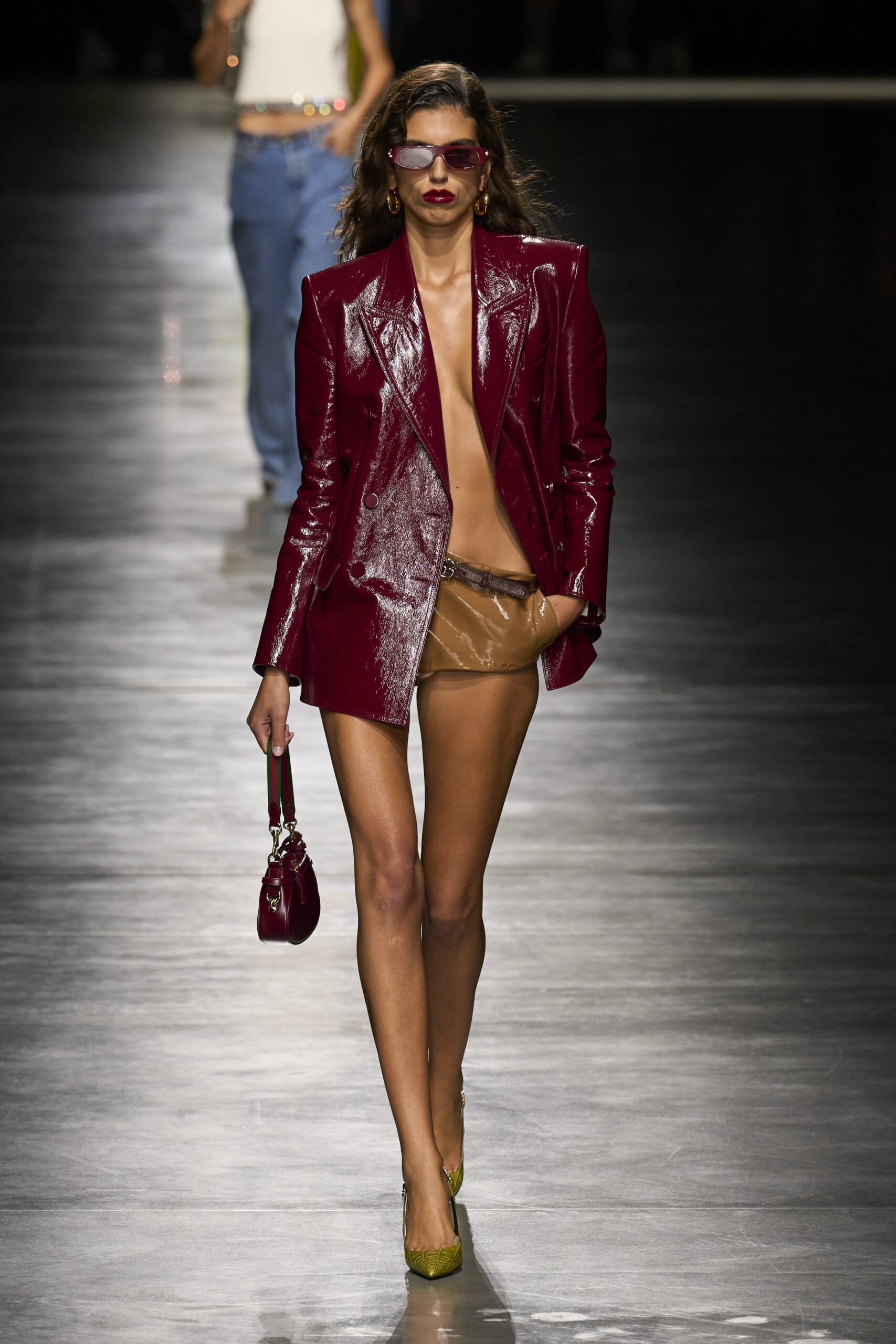 The Attico Makes Milan Its Runway
For its debut show, The Attico transformed the Via Guerrazzi street in Milan into its runway. For the brand's Spring/Summer 2024 show, The Attico lined up the street with couches to accommodate its guests. Vittoria Ceretti lead a pack of models down the makeshift runway, unveiling the brand's vision for the coming season.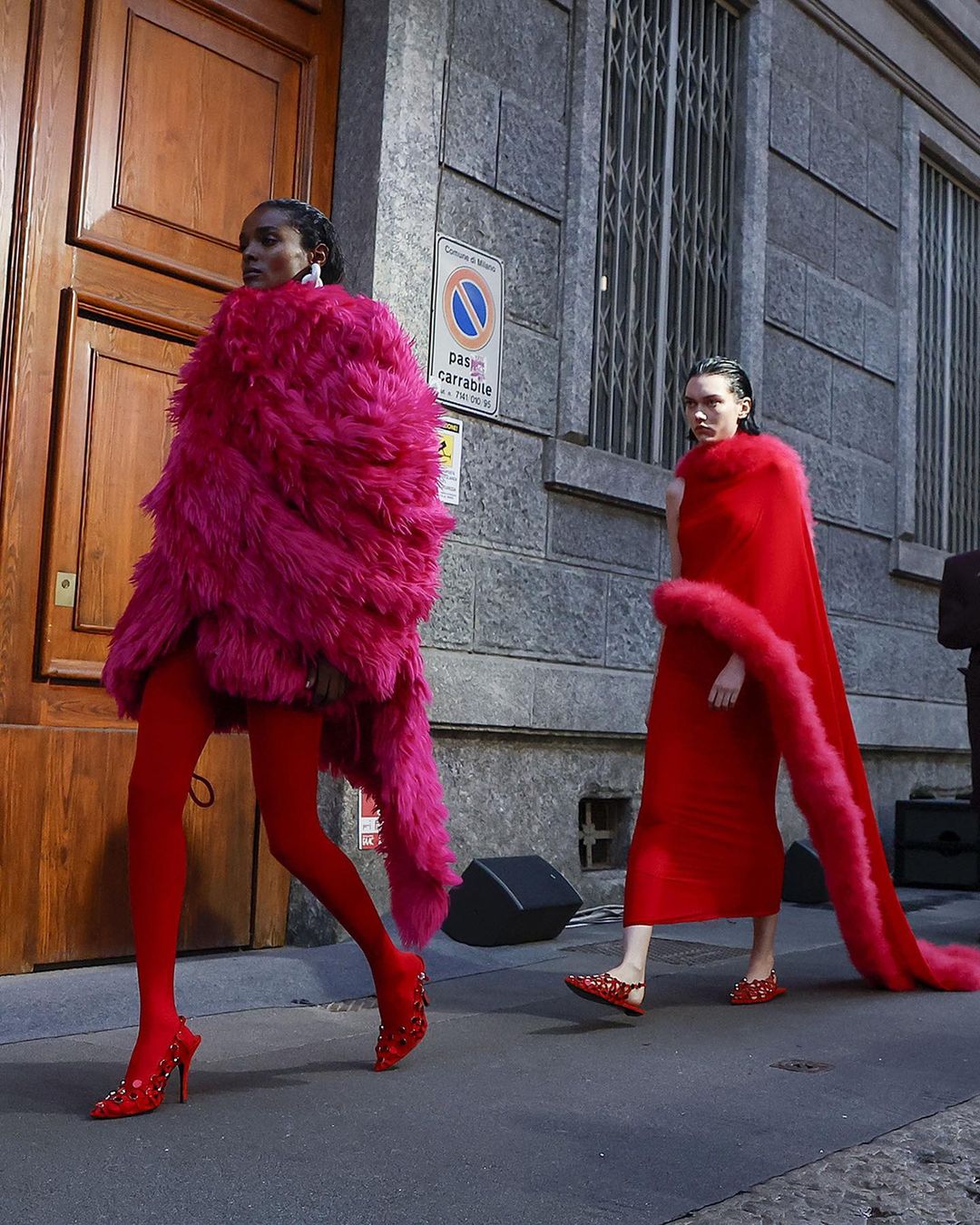 ALSO READ: RA-DIOR-ACTIVE: BURO BLENDS THE PRECISION OF DIOR FW23/24 TAILORING WITH MOHAMMED ALAHBABI'S CHEMISTRY OF STYLE.