Perhaps one of the most prominent designers on the Italian fashion circuit, Ian Griffiths has held his creative post at Max Mara for 10 years and until today, has never taken a runway bow.
Synonymous with revamping the Italian label's traditional heritage and adding that extra oomph of sophistication to Max Mara's collections, his latest ideas always make the news headlines. Case in point: his latest Spring/Summer 2020 showcase during Milan Fashion Week.
Following his most recent show, the Creative Director sat down with Buro. Middle East's contributor, Farouk Chekoufi, to discuss the DNA of Max Mara, the Max Mara woman and the Middle East.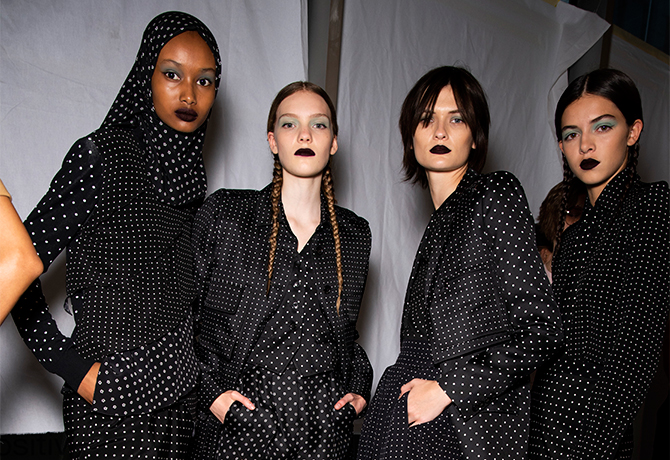 What was your first encounter with fashion?
I've always loved fashion! When I was a very small boy, I loved to go shopping with my mother. She made a lot of her own clothes so I would go with her to choose a paper pattern, and the fabric to make it up in. I would often make suggestions on changing the style to make it suit her better. I would watch her cut out and sew together thre garments and through this I gained a knowledge of how clothes are constructed. So I owe a lot to my mother, and nowadays her wardrobe is bursting with Max Mara!
What made you want to become a fashion designer?
I started out studying architecture but I was frustrated by the complexity of an architectural project, the length of time it takes to go from drawing board to finished building, and the great number of compromises that have to made along the way. Fashion is much more immediate. You can sketch a dress in the morning and see the prototype in the afternoon. We produce collections four times a year, so it's very fast. I love that energy; you can really tap into the zeitgeist — whilst maintaining the Max Mara core values.
What has changed the most in the fashion world since you started your career in the fashion industry?
Social media has changed everything. Everything that happens is accessible in real time. That's great in some ways, but it can also mean that the consumer is bombarded with information, and feels inclined to reject everything. That's where Max Mara has an advantage; in a sea of transient 'stuff', Max Mara represents lasting values.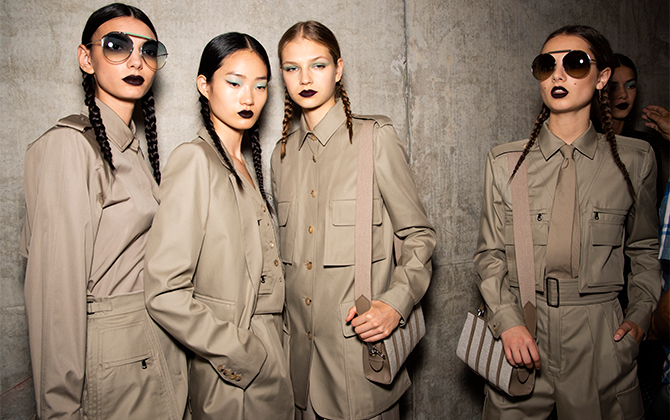 What are Max Mara's core values?
'Real clothes for real people' is at the heart of the Max Mara philosophy. Max Mara sets out to equip a modern, determined and ambitious woman with everything she needs to confront a complicated life- work, family, social occassions, travel. With Max Mara she knows she looks good, so she can forget about what she's wearing and really shine.
Define the DNA of Max Mara?
Quality! Quality materials, quality design and quality craftsmanship. The combination of these three makes for clothes that are modern and stay modern. Each collection tells a story that relates in some way to the Max Mara brand identity, but when you take it apart, it's made up of pieces that you can wear for years to come.
The iconic Max Mara coats, how important are they today?
Our iconic coats are witness to the fact that it's possible to design products that don't go out of fashion. I'm always thrilled when I see younger women who have borrowed their mothers' 101801, Manuela or Rialto (just three of our iconic styles). And we are expanding our portfolio of icons; the latest is the Teddy Bear Coat, which looks set to become an heirloom item like the others. The iconic coats illustrate that fashion can go beyond the ephemeral and represent something that endures over time.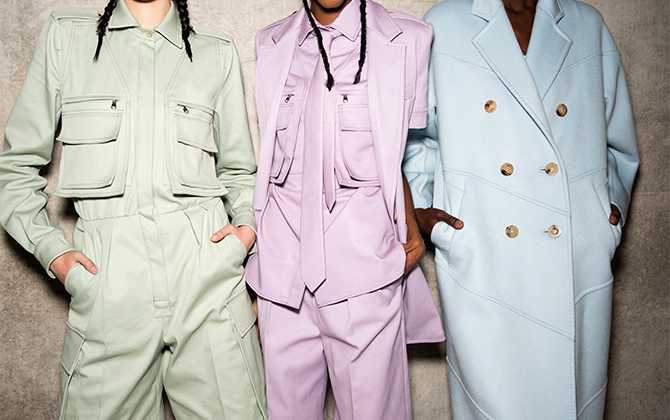 Describe the signature style of the Max Mara Woman?
She wants to appear polished at all times, in control, powerful but understated. She wants to be noticed, but for the right reasons. She's aiming for the wow factor, to be sure, but she's looking for an appreciative whisper rather than a round of applause. She's a smart woman and she wants to look smart.
Ecology, environment and sustainability: where does Max Mara stand on these topics?
Max Mara comes from a perspective of supplying clothes that last. This is already a more sustainable position than, say, fast fashion which relies on near instant obsolescence. And we have some initiatives that specifically address issues of sustainability, like our Camel Luxe project which uses  surplus camel hair left over from our coat manufacture as a wadding for quilted coats, thus reducing our dependence on feathers and down.
How important is the Middle East for Max Mara?
We value our clients wherever they are. Max Mara is a kind of universal language that is understood by a certain type of woman all over the world. Max Mara is founded on the principle of respect for the women we dress. I think women in the Middle East sense that, which is why it has become a very important market for us.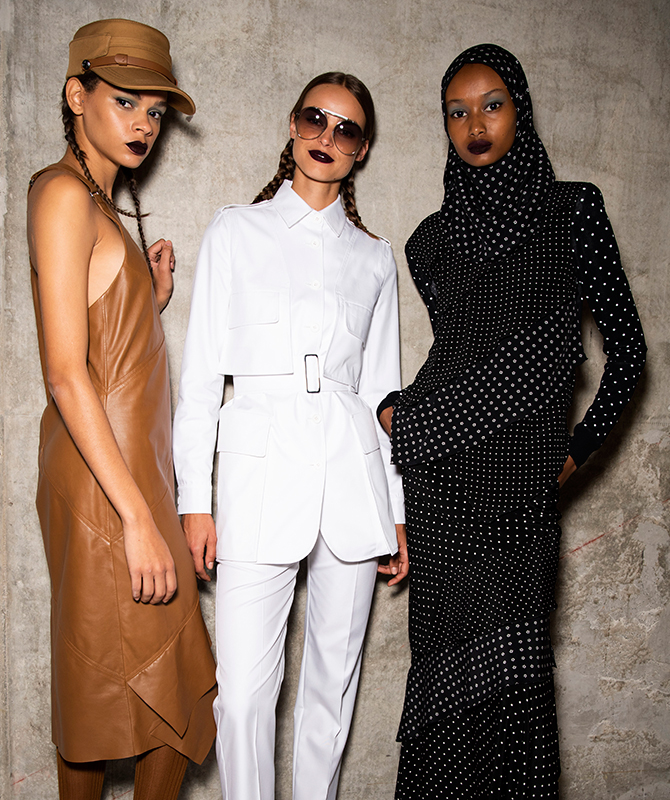 Now, discover Max Mara's Resort 2020 show.