Awards season may have come to an end before the pandemic forced the world into lockdown but that didn't stop Ingie Chalhoub from receiving her first-ever virtual award.
The President and Creative Director of her beloved brand, Ingie Paris, was awarded the "Ethical Fashion Award" for her ethical commitments to fashion, social engagements and philanthropic initiatives by the Monte Carlo Fashion Week committee.
The award was presented to her during a livestream interview via Instagram between the designer and Founder of the event, Federica Nardoni Spinetta.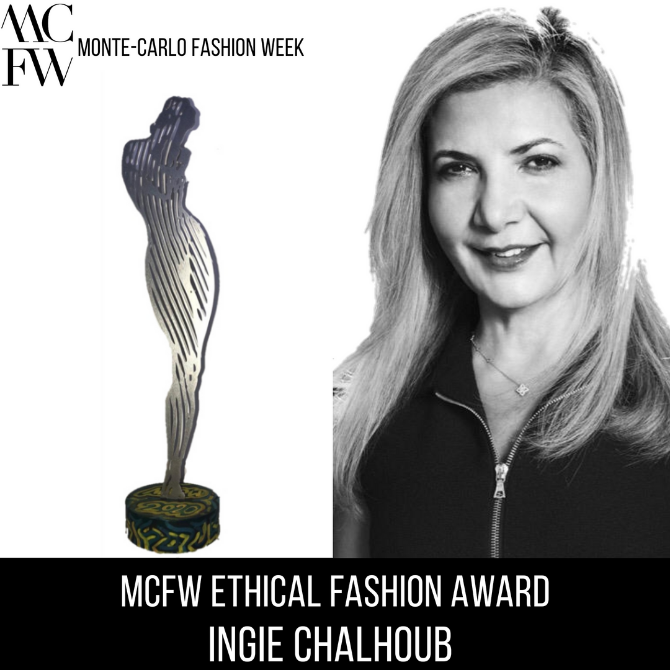 "I'm truly honoured to receive the Monte Carlo Fashion Week Award for Ethical Fashion, it is our duty to preserve our planet," said Ingie Chalhoub. "Fashion today is about sustainability and values, we must look at different ways to encourage and engage in sustainable fashion. Consumers are increasingly aware and attracted to brands that have profound commitments to sustainability and strong social responsibility values".
Now, discover why we predict these heels will be on every girl's wish lists this summer.