It's a well-known fact that French women dress incredibly well. They somehow manage to strike the perfect balance between polished practicality and nonchalant ease without batting an eyelid. It's no wonder then, that women flock to French brands in the hopes of being able to recreate that sartorial magic in their own wardrobes. And one brand who makes it incredibly easy to do so is ba&sh. The name comes from the first two letters of each of the designers names: Barbara Boccara and Sharon Krief. We caught up with the talented pair recently, ahead of their upcoming expansion in the Middle East to talk all things style…
You are women designing clothes for women — in the current fashion landscape that's perhaps never been more important. What edge do you think that gives you?
The woman has been at the heart of our work since the creation of ba&sh in 2003. Being both former corporate people, we totally understand the modern woman's needs and how hectic her life can be. This is one of the founding principles of our vision when we started ba&sh: clothes for all women, all ages, all backgrounds but also with various styles to match their life (from glamourous to casual chic to formal). This is what we call the ideal closet, garments that enhance the beauty of all women and make them feel confident.
Why do you think the French aesthetic is so appealing globally?
We believe fashion is part of the holistic approach of French people to aesthetics, what we call the French "art de vivre", which makes our culture so unique. It is a timeless beauty, more authentic, more natural. Being a ba&sh Parisian woman means caring about food, art, travel, wellbeing — it is a whole lifestyle!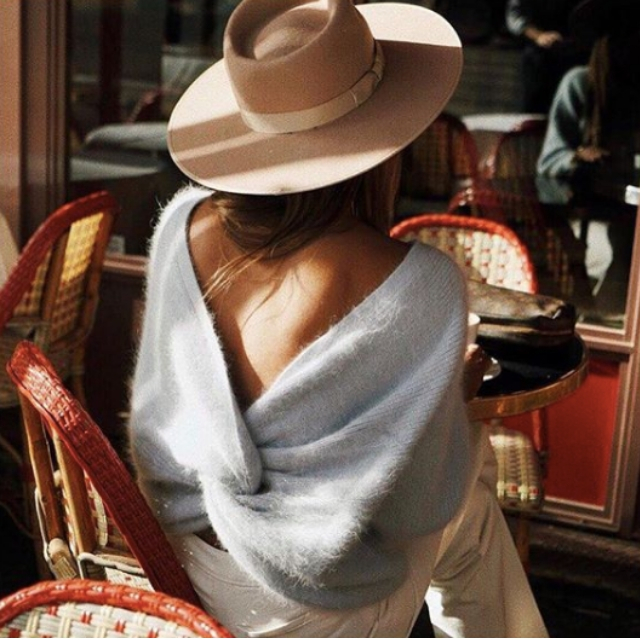 How would you describe the brand in a few words?
Joyful, Parisian, feminine, authentic, chic.
Is there a key piece that represents the brand's aesthetic?
It is hard to choose one specific piece to symbolise the ba&sh style since it is all about a silhouette. If we really had to pick one — or two! — it would be our iconic maxi dresses (we had some of them on red carpets at the Cannes Film Festival this year!), our V-neck back detailing and of course we must mention our beautiful prints. We have a in-house team of designers that create our unique and distinctive designs season after season.
LVMH invested in the brand in 2015 — what was that moment like when you found out?
We remember very well. It was a lot of joy, and the pride of entering this prestigious group; opening new ambitions for the brand. Among them, definitely the dream of reaching so many different women all over the world. LVMH brings us the speed and agility to achieve this goal.
We design clothes for all women, all ages, all backgrounds… This is what we call the ideal closet, garments that enhance the beauty of all women and make them feel confident.
How has the brand's trajectory changed since then?
First of all, the brand has remained true to itself in terms of DNA. They strongly support our international development and our ambitious digital vision. We did a big stretch on both sides of the planet with openings in the USA (NYC, Los Angeles, Miami), in Asia (Hong Kong, Beijing, Shanghai, Macau plus many more) and of course the Middle East as a strategic territory.
What's your Middle Eastern customer buying into most from the brand?
Our beautiful dresses and maxi dresses are always a big hit. We believe they fill the appetite of local women for elegance and feminity but also comfort. For this reason we have created an exclusive Middle East capsule for the second year in a row. It is an exclusive line of four maxi dresses that will arrive in store in time for the Ramadan period.
Are there plans to expand your presence within the Middle East?
Absolutely! We open our new flagship in Dubai Marina Mall before Christmas and a corner in beautiful Galeries Lafayette Dubai Mall. We are very proud and excited.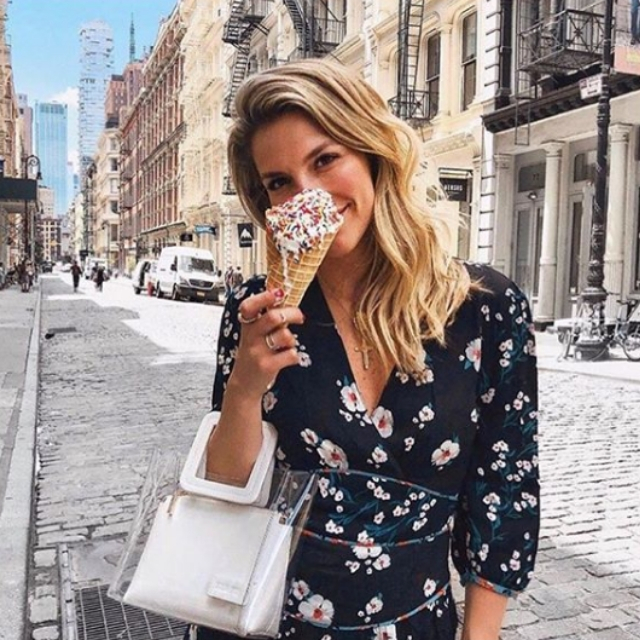 What's your split between traditional retail and ecommerce in regards to customer spending? Are more people coming to the brand via one avenue in particular?
We have been working a lot on our online presence and as a result the e-ommerce channel is growing fast. It now accounts for 10 per cent of our sales which is a good benchmark in the industry however we plan to accelerate. The website has been totally revamped to match our modernity ambitions and establish ba&sh as a true omnichannel destination.
Any exciting plans coming up that you can tell us about?
Our new store concept in NYC Nolita, our 200th store, is the latest generation of ba&sh stores. Over 200 sq.m., you can find the traditional collections but also our "dream closet" from which customers can borrow our iconic pieces at no cost for 72 hours. French and American brands close to our universe will be also invited as our guests for four-week pop ups. We want to be innovative in our relationship with our customers and create a unique shopping experience. We're aiming to roll out this brand new concept in key regions in the next years.
On the product side, we keep developing many creative capsules and a larger offering of accessories in order to continue offering the full Parisian silhouette. Plus, many more surprises are coming… To be continued!
Now, read our interview with Oscar de la Renta designers Laura Kim and Fernando Garcia.