The art of craftsmanship is part of Hermès' DNA. What are the most important things to consider when managing a subsidiary with real authenticity and heritage?
The authenticity of craftsmanship is at the origin of the métier for Hermès. For each of us working at Hermès, it is our mission to make it sustainable and timeless. When we talk about bags, for example, every artisan is trained to create a single piece from beginning to end. Heritage at Hermès is constantly renewed through a permanent dialog between know-how and creation. This is what makes our craftsmanship alive and contemporary.
Tell us more about the 10th edition of the Saut Hermès and if there are any new elements being introduced this year?
This is the tenth edition, but it has stayed the same in terms of excellence and top performance. This is the fil rouge, I would say. We have the 50 best riders coming here as well as talents. We have a special prize for the talents, riders less than 25 years old. It's very important for Hermès to celebrate the value of transmission in equestrian sports. For this tenth edition, it is marked by the theme of the year, 'In the pursuit of dreams', as chosen by our artistic director, Pierre-Alexis Dumas. It gives a frame and an editorial line to what we do. The idea is to create an impression of a suspended time, which is clear in the scenography, with jumping bars suspended in the air – they are so very luminous!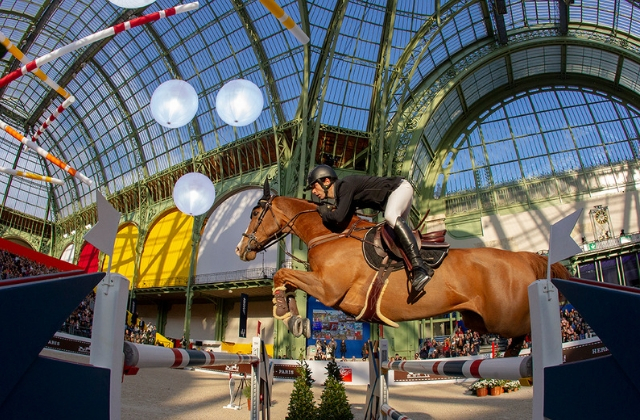 As per the previous years, a horse show is conceptualized especially for the house. This year the new show is called L'Envol, created by equestrian artist, Lorenzo. We also presented a new saddle, Hermès Vivace. This two-point jumping saddle created by Laurent Goblet, our saddler master, takes a "less-is-more" approach. It combines notions of proximity, stability and comfort.
How important is the Saut Hermès for the maison globally?
The Saut Hermès is a major event for the maison because it's a way for us to celebrate our original métier. For almost one century, the horse was our only customer. Hermès was born in 1837 and we started to diversify only in the 20s and 30s, but the equestrian category is our core métier. The horse is an inspiration for most of our other creations.
The Saut Hermès has always been hosted in the Grand Palais. Can you tell us more about this magical location in the heart of Paris and what will happen when it goes under construction?
The Grand Palais is very important to us because it's a way to bring horses back to the center and heart of Paris. The Grand Palais was built in 1900 for the universal exhibition of 1901. However, from the beginning, it was designed to also host various horse competitions. Until 1957, it hosted horse competitions, and Hermès was part of that with exhibitions, stands and booths. In the 60s, this stopped, and it's Hermès that brought back this tradition of having horses at the center of Paris. For us, it's also very symbolic, as we are a Parisian house, to be at the center of the city and not far from our original store at 24 Rue du Faubourg Saint-Honoré where we still produce and make our saddles.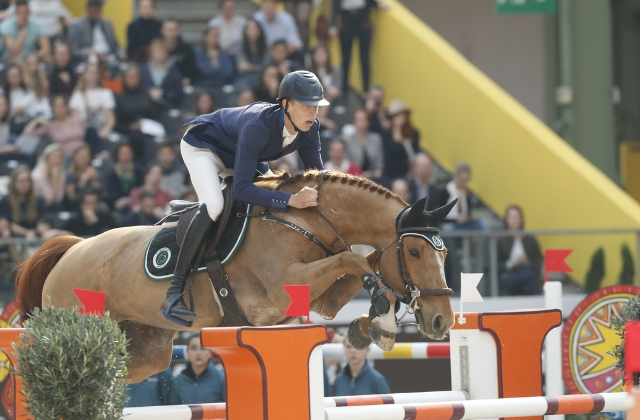 If you could describe Hermès in 6 words, what would they be?
The first 3 words that come to mind would be creation, craftsmanship and excellence. You could also say timelessness or sustainability because we can sustain and be durable because we are timeless. Then I would say humanity – as human relations are at the center of everything at Hermès, and I can tell you as a manager who has been part of Hermès for 17 years, it's really an embedded ethos. I would also choose humanity, as we are a spirit and a family house as well. Then the last word I would choose would be fantasy.
Now, see Gucci's Pre-Fall 2019 campaign. It's pretty epic, tbh.