Considered to be one of Britain's foremost designers, Paul Smith is a man well-known, respected and renowned for his creative spirit and timeless creations. His designs have graced the runways (more recently during Men's Paris Fashion Week), and now, they're trading runway set-ups for the silver screen.
This summer, Paul Smith launched a new capsule collection inspired by the latest rendition of a hit picture, Men In Black: International, and even created some bespoke tailoring designs for the film.
The exclusive range is an edit for men, women and children — and it centres on Paul Smith's iconic 'A Suit To Travel In'. Discussing the designer's pieces in the film, we exclusively spoke to Paul Smith about how the exclusive capsule collection came about, how the suit is part of the film's franchise, and the one piece of clothing he would cherish forever…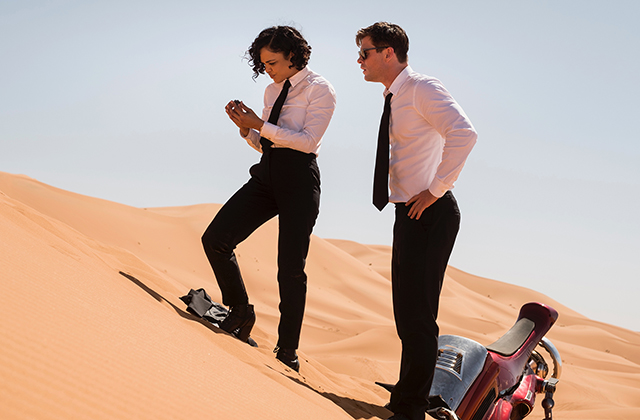 Your suits appear in the new Men In Black: International film. Can you tell us about the collaboration with Penny Rose and how it came about?
Penny got in touch, as she's long been a customer of my shops in London. We go quite a long way back as she was a regular visitor to my first London shop on Floral Street in Covent Garden, from what she's said always enjoyed the shop's environment and the clothes inside it too!
You also make an appearance in the film! Can you tell us about your experience?
Oh I'd hate to ruin the surprise, you'll have to go and see the film. But it was a lot of fun!!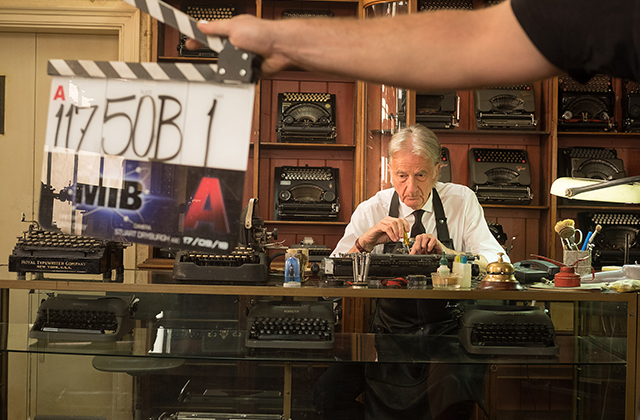 A suit is part of the franchise's DNA. True or false?
Very true. I can't think of many more iconic suits in films, other than maybe Reservoir Dogs!
You're known for making really well tailored suits. What does that particular garment mean to you?
Personally? I wear a suit every single day. I don't really feel myself unless I'm wearing one, I love the practicality of a suit – all the pockets and so on – I'm always carrying notepads, pens and all manner of other things so they come in very handy!
What gives a Paul Smith suit its identity?
I make suits that can really be worn, not just for standing on ceremony in. Whether it's my 'Suit To Travel In' which is made in an all-wool crease resistant cloth, or one of my suits with a floating canvas rather than a fused one, the suits are made to move with you.
This new film features a woman (Tessa Thompson) as Agent M, where you've created suits for her as well. How important do you think it is that a woman is the protagonist in the latest Men In Black film?
It's fantastic! And I might be a bit biased but Tessa looks so brilliant in a suit.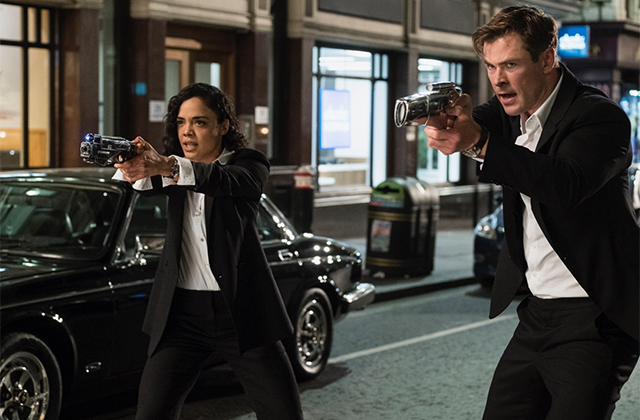 Who is your favourite character in the film?
The typewriter repair man. You'll have to watch the film to find out why!
How has it been possible for you and your brand to continue to be successful after all of these years?
By keeping my feet firmly on the ground and not letting the success get to me. By never taking myself seriously. By remaining independent and being my own boss. And by being happy to grow very steadily and organically and never pushing for the business to take off like a rocket.
How has being a designer today differed from being a designer when you first started your career?
It's changed a lot! The fishpond is a lot more crowded than it used to me. By that I mean that there's a lot of brands and designers now trying to fish from the same pond of customers. As such the pace has changed a lot!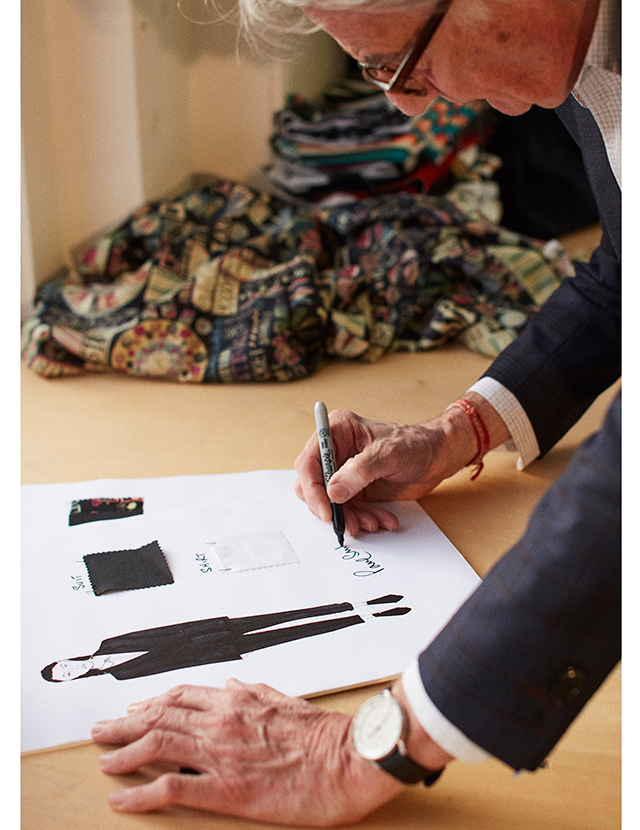 Can you tell us about the first suit you've ever created?
It was a suit I made for myself. It was a green bespoke two-piece. I cut quite the dash in it.
What's the one piece of clothing you'll cherish forever?
I wish I still had the green bespoke suit!
What's the oldest thing in your closet?
I've got some very beautiful old chambray shirts that age amazingly and a really lovely leather belt. I love to wear them with a navy blue suit – something old and something new!
Now, take a look at the monochrome suits that stole the spotlight on the streets of Paris during Men's Fashion Week.