There's no doubt that women in the Middle East (specifically, in the Gulf) gravitate towards luxury and bespoke pieces, and if there's anyone that has built his brand upon these elements, it's Ethan Koh. Born into a family of traditional exotic skin tanners, the Singaporean designer launched an inspirational brand, Ethan K, which now attracts some of the world's most discerning and affluent clients.
Infused with plenty of colours, bespoke craftsmanship and quality (above all), his designs feature a range of magical, lightweight handbags using his own hand-stretching technique that takes up several hours of meticulous work. A versatile option for every wardrobe, the brand's bags can work in multiple ways – sling it over your shoulder for a day look or as a clutch out on the town.
BURO. Middle East sat exclusively with the man behind the brand, to discuss how it all began, how heritage plays a part in his designs, the Ethan K aesthetic and launching in Level Shoes.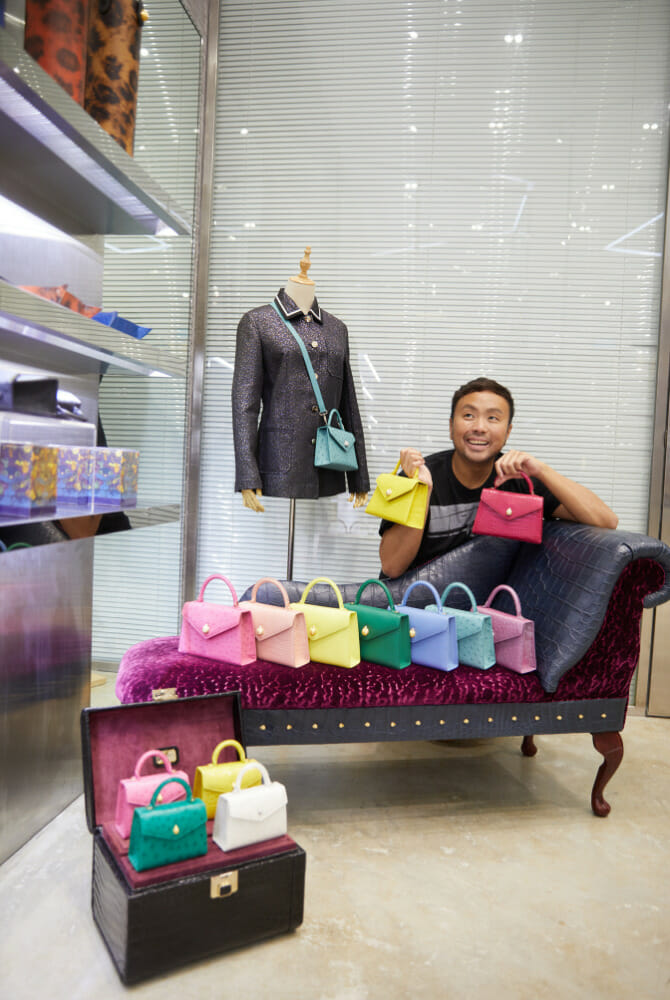 Can you tell us a little bit about the heritage and how it plays into the brand today?
I think being one of the last independently owned and run luxury houses in the world, what makes us unique is the generations expertise which really gave me a head start in that sense. I grew up with a tannery at the back of my house, and as I was growing up, there was a lot of beautiful bright colours. It really inspired me to appreciate beauty and as I was growing up, I wanted to follow my father to the fashion houses in Europe. I really learned the art of craftsmanship and creating beauty. And as the brand developed, I really felt that I could create bags with better quality and the craftsmanship as well.
My family also comes from Singapore and because it's very vibrant, and in the beautiful tropics, in a way it inspired me to create all the bright colours on my bags.
What was your earliest memory you had where you knew you wanted to do this?
For me, it was this passion. One of the key exciting parts about having exotic skin banks is obviously the shiny crocodile. You can see beautiful bright colours, very strong colours, but it's all about the special shining process – that there's no oil or lacquer running.
As I saw my grandfather building this process, it kind of gravitated me towards creating more of the beautiful shine because it's something that I think a beautiful crocodile bag stands the test of time. I think recently is became pretty much a status symbol as well. I think that is something very timeless. And I think that in today's law of mass production in globalisation, we are a different voice.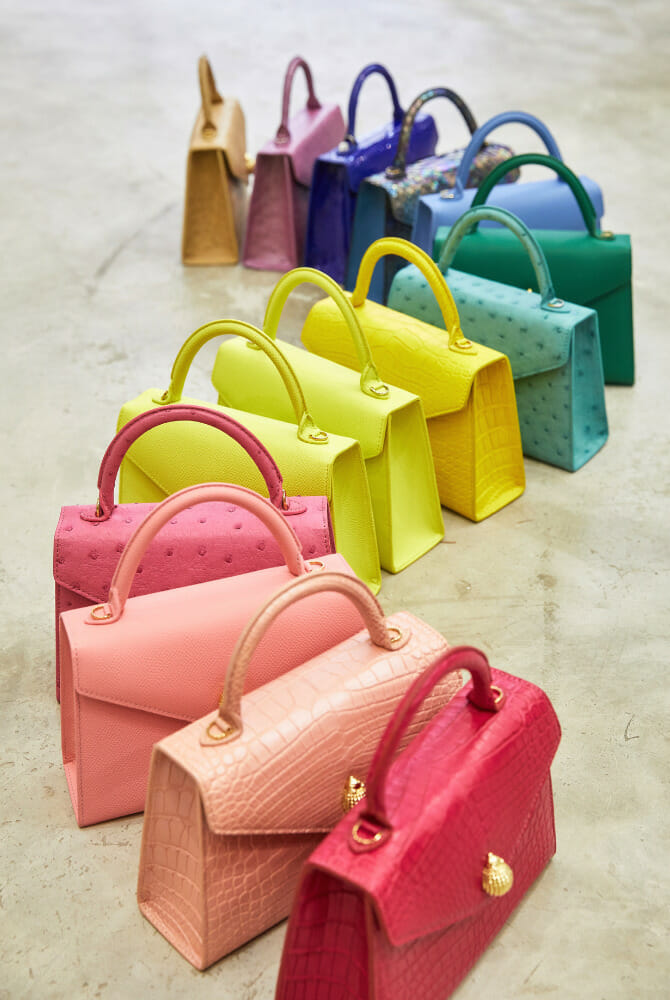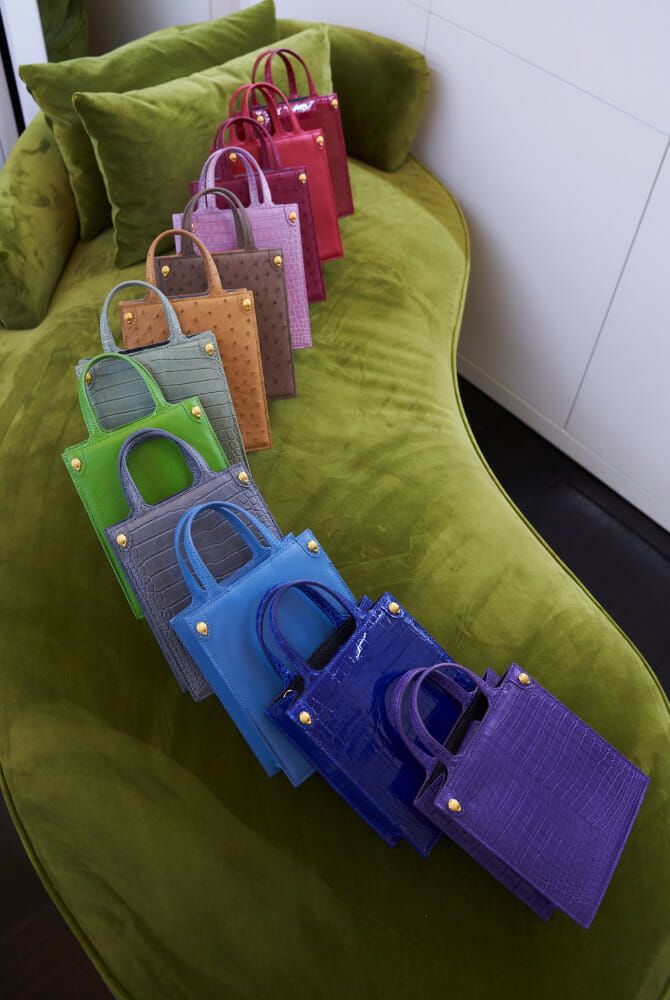 Do you have a favourite creation?
This is one of my most proud creations (shows us creation). It's called the Duchess Bag and when I designed it, everyone said it looked like a dumpling. (Laughs).
What is the process behind the craftsmanship of your collections?
It takes about like three to six months to do it. It takes a lot of time. The skins are all cut by hand, and we make less than 1000 crocodile leather crocodile bags a year. I don't have a design team, so everything is personally designed by me.
Do you see that as a challenge though?
We have artisans that are doing the back but of course, as a niche company, we don't have pressure to grow. A lot of my bags come into the design because we study so much about luxury and about buying better – and by and buying things that can stand the test of time.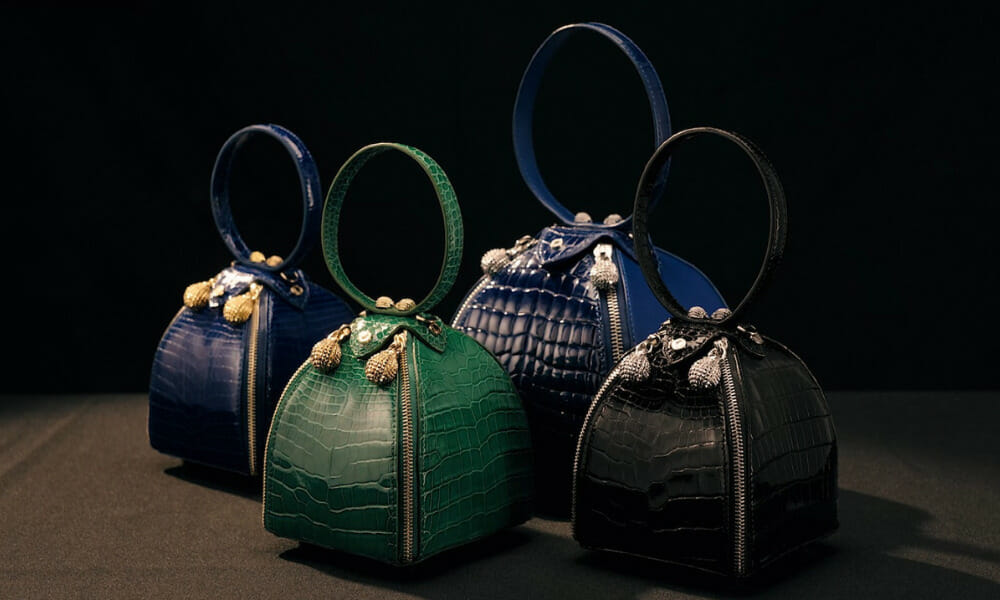 Talk to us about how people view having alligator or crocodile as a symbol of status. Is that still true today?
I think that today, it depends on the market, but I think that beautiful crocodile back is it's an object of desire. It's a conversational piece and can also build friendships as well. I've seen many new friendships being fostered by appreciating beauty. In a way, a lot of our clients and collectors today have an acquired taste.
If you could sum up the aesthetic of Ethan K, what would it be?
The aesthetic of the brand would be confident, fun and colourful.
Your pieces have been photographed on the arms of several celebrities. Is there a particular celebrity that you want to see wear your designs?
I think Gigi Hadid is very stylish, and Ariana Grande too. Yeah, you know, these are some cool celebs. But other than that, I feel like my collectors are a huge part of our universe, and I really like the way they style my bags. I think it's a very organic way of doing it. I don't think that we are a result of a trend.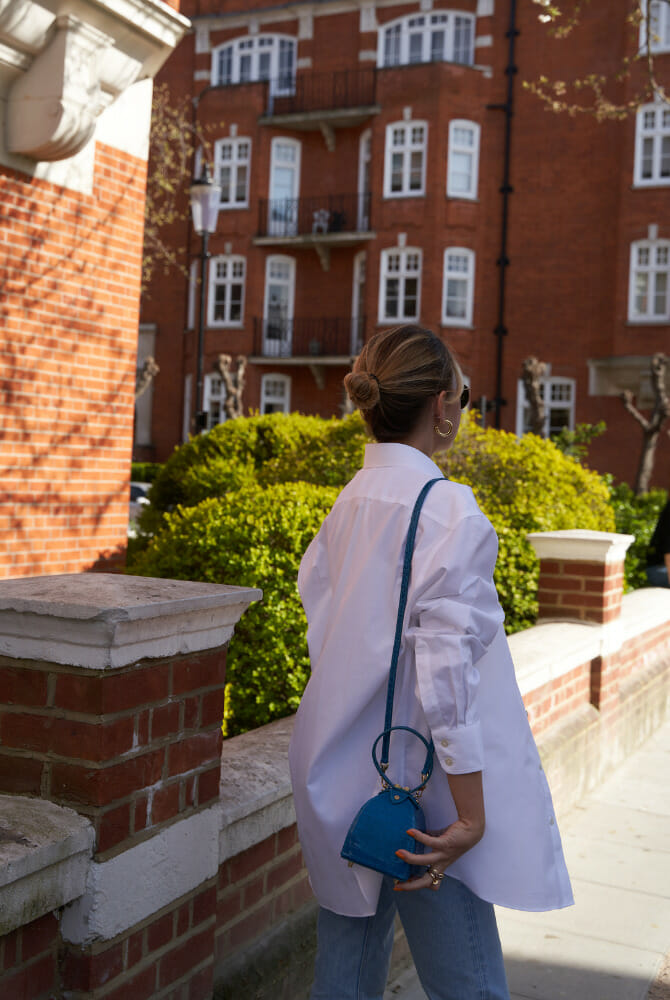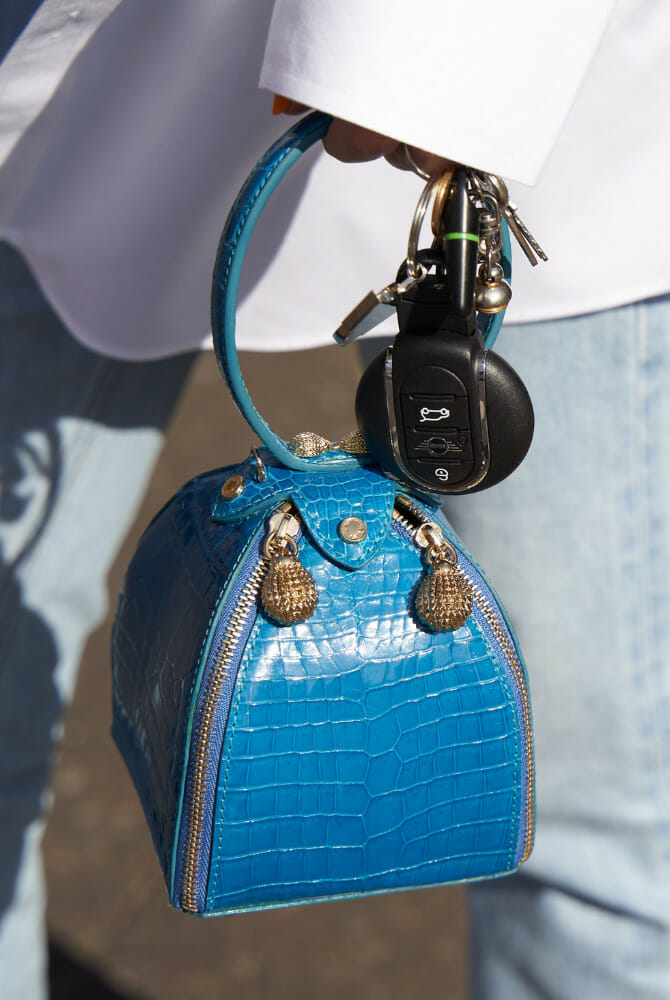 Have you seen a difference in the process of sourcing materials, back then versus now?
I think at that time, yes. Right now, because of the rise in small bags, a lot of these exotics must come in very small patterns. It's getting more difficult to find such small skins, but we have secured the source four years ago because of my knowledge and business. That's why you can see a lot of beautiful bright colours whereas most brands don't have the supply. And then obviously, there's a commitment to being ethical, natural, sustainable.
Can you tell us a little bit more in depth of how that plays into when creating the bags?
There's been a big misconception about this. Being first generation in the business, we also work with the convention of International Trade of Endangered Species for the cities. Every crocodile skin leather that goes in between countries needs to have a permit. And, for us, we make sure all these animals are sustainably farmed, as it's part of a sustainable farming programme.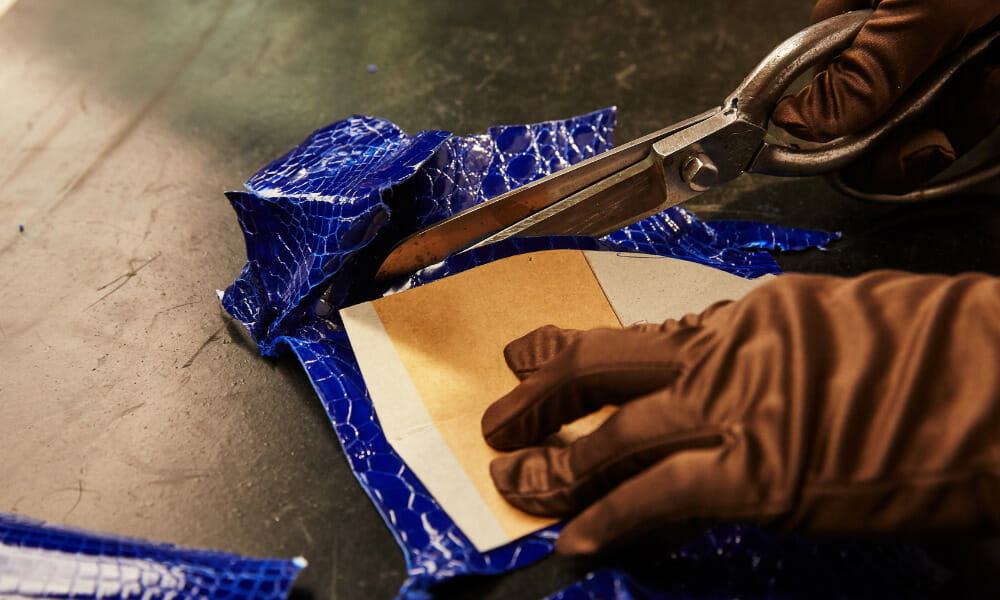 If you could express yourself in a bag, or customise a piece for that really expresses who you are, what would it be?
I wouldn't customise a piece but to me, but the mini briefcase for me is very sentimental. I started designing this bag two years ago, and at the time, I was told not to design anymore. I sold a few of my old Hermès bags and I started designing myself during the pandemic. I've made myself a bag – it was a prototype, and everyone started ordering it. For me, this is quite emotional because it came at a time where it saved my business.
Why did you decide Level Shoes was the right space to offer your brand?
I think that it's a great destination for new and exciting concepts. Having seen what they've been doing there, they're kind of a leader in the industry. And I think that in today's world, many malls are always the same. Level Shoes has been at the forefront, and you can see that in not just a physical store, but also through the online campaigns. Their job is beyond just shoes, and it's transforming Dubai into a cultural hub.
Ethan K is now available to shop at Level Shoes in Dubai Mall, on Levelshoes.com and its app.