The fashion industry has been shifting its focus to sustainability more and more in recent years, and being the second dirtiest industry in the world, fashion has truly landed itself on an environmentally damaging path. So there's really a need for change, and that's what Net-a-Porter's Global Buying Director, Elizabeth von der Goltz thought as well.
Just last month, the leading e-commerce giant for all things luxury launched a new platform that highlights brands which meet certain criteria when it comes to sustainable practices. Titled Net Sustain, you'll now be able to get your hands on products by fashion and beauty brands that have the best practices.
Here, we spoke exclusively to von der Goltz to understand the attributes of Net Sustain, the importance of sustainability in the fashion industry and which brands you can expect to shop first…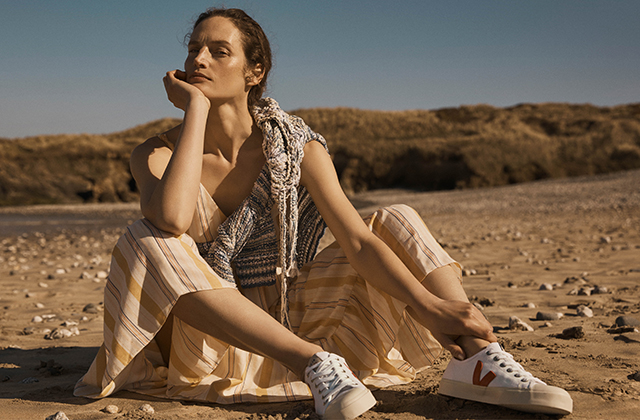 Can you tell us a little bit more about why now was the right time to launch Net Sustain?
It's something we have all been incredibly passionate about for a while, on a personal and business level. The want and need for sustainability within the luxury sphere is becoming more and more apparent, from the way our EIPs [Extremely Important People] are shopping, and the brands they are now championing, to the rise in popularity for brands such as Veja — and the continued success and demand of sustainability champion Stella McCartney.
What kind of sustainable brands can we expect to shop?
We are particularly excited to launch exclusive capsules to celebrate the launch of Net Sustain from Stella McCartney, Mother of Pearl x BBC Earth and Maggie Marilyn — all of which we previously stocked but have created exclusive capsules to commemorate this launch.
We are launching with 26 brands comprising of over 500 products — spanning categories including, swimwear, jewellery, activewear and accessories. From designers such as Mara Hoffman, LemLem, ELV Denim and Chopard.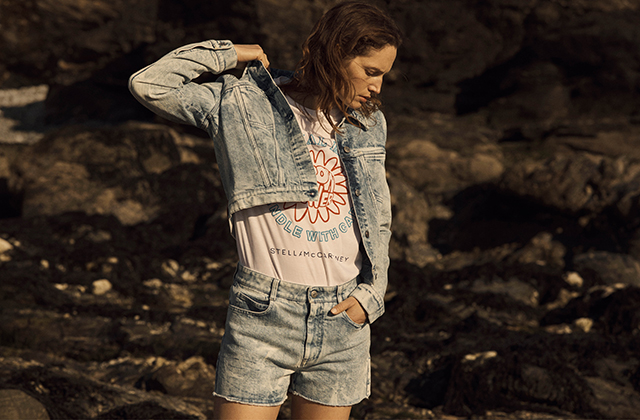 How do these brands meet the business criteria for sustainability?
Net Sustain is our recognition that we want to go beyond compliance and celebrate the brands who are investing seriously in sustainability because by doing this, they and we can offer our customers the chance to do the same.
What attributes is Net Sustain built around?
Net Sustain is built around five key attributes, which take into account, human, animal and environmental welfare throughout the fashion supply chain. We have developed criteria within each attribute that take into account globally recognized sustainability standards — this helps us to be confident that a brand is credible and committed in their approach to making their business and their product more sustainable.
You're giving brands a platform to showcase their positive changes and practices. Are you considering emerging brands for Net Sustain, too?
Absolutely! Our aim is to give a voice to the brands on site, established or emerging, that are truly making positive changes by providing them with a platform to highlight their best practice.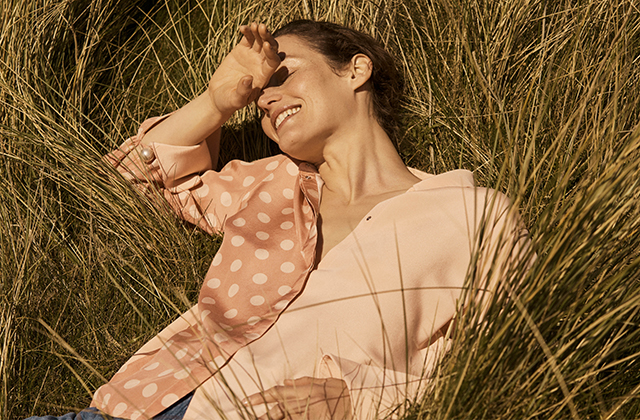 How important do you think it is for the fashion industry to shift towards 100% sustainable offerings?
We are committed to evolving a more sustainable approach to business — and we hope it leads a wider change in the industry. The product we buy (and therefore, then the customers buy) is particularly important as the production of fashion and textiles has a significant impact on the welfare of people and ecosystems. 
How often will there be new drops?
We will be continuously looking to add new brands and products to the edit, and we will be engaging with brands on a seasonal basis to ensure their eligibility for ongoing inclusion in the Net Sustain edit.
Head to Net-a-Porter.com now to get your hands on some seriously beautiful sustainable pieces.
Then, find out which luxury label just introduced an all inclusive, sustainable swimwear range.