Fashion and glamour have always been fundamentals of August Getty's eponymous label. After establishing his womenswear brand August Getty Atelier, the brand's DNA was evidently clear as stunning couture pieces (inspired by the romanticism of old Hollywood glamour), were constantly fronted by a slew of celebrities including Cher, Jennifer Lopez, Gigi Hadid, Katy Perry, Ashley Graham and the Kardashian-Jenner family.
Here, we speak exclusively to the designer as he gives us an insight into his creative process when it comes to creating a Haute Couture collection, the brand's "TheGettyGirl" concept, his latest Fall/Winter collection and how technology and fashion go hand in hand.
How do you combine your creativity with innovation and tradition?
I never strive for anything that I don't believe in for the sake of innovative clout or being "on trend." I believe it is important to push past tradition and maintain the respect for the past, while remaining true to the DNA of my brand.
How would you define your brand's style?
Romantic, mysterious, and ever-evolving.
What is your inspiration for the main collections and the brand extension?
Behind each collection is another untold story behind the life and times of "TheGettyGirl", which has been a creative manifestation throughout my entire life. Each collection is made with TheGettyGirl in mind and reflects a different era in her life, but she always remains confident and mysterious with glamour sewn into her DNA. Her face is never truly seen, and once she leaves the room, you question if the moment ever existed. I envision her story specific to each collection while designing, like a phantasmagoria or a film reel in my mind.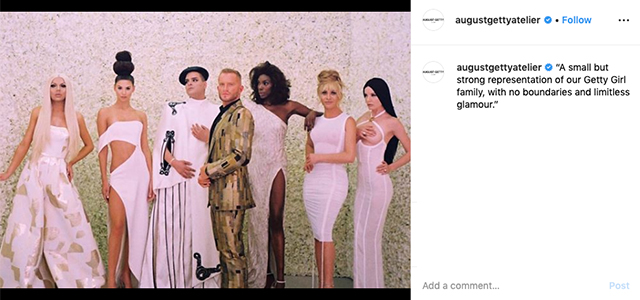 Could you outline your vision into the future?
I never know when I will be inspired or how my vision will change. That being said, when the inspiration hits, I grasp on with all my strength and honour my creative vomit.
Is your Haute Couture style for all women?
Haute couture is art, and art is for everyone, so yes — my Haute Couture style is for all women. I would never exclude anyone from my path under any circumstances. It is important to me that my brand is all about being inclusive to all different kinds of people, not exclusive.
What are your main influences?
Fantasy, reality, and my mother.
In what way do you consider Paris as a source of inspiration?
Being in Paris is like leisurely walking in a permanent romance novel with beautiful lights all around. Love is always in the air, and you can feel it in your soul as you walk down the streets. Every block has many buildings, every building has a unique story, and every story has aGettyGirl. The sheer beauty of the city will always be an inspirational beacon to me.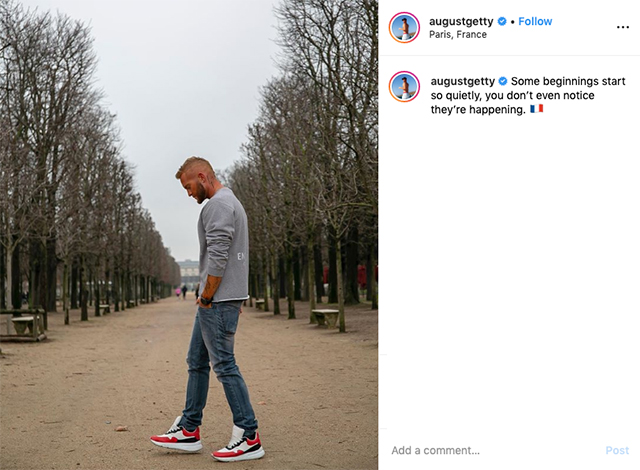 What are the biggest markets for the brand currently?
Think of me as an author, photographer, or a painter — I sell to anyone in the world who has a passion for art and fashion. I never want to limit myself to a certain market. My clothes are meant for all women, all around the world.
How did the process of creating a Haute Couture dress go from A to Z?
It's hard to say, as each dress I create is a personal process for me, one that changes with each collection. No dress is the same and neither is the process. Each dress goes on its own unique journey from the beginning to the end.
How have celebrities influenced the evolution of the brand?
Celebrities and trends do not influence my collections; however, celebrities are like muses who help push out my vision out into the world so that it can be seen by a wider audience. Every time I see a woman wearing one of my pieces, I see a glimpse of TheGettyGirl who was birthed in my head, out of my childhood imagination, as she blows a kiss. I am forever thankful for each piece that is worn on a red carpet and seen by the public because red carpet glamour is at my core and will forever remain a part of me.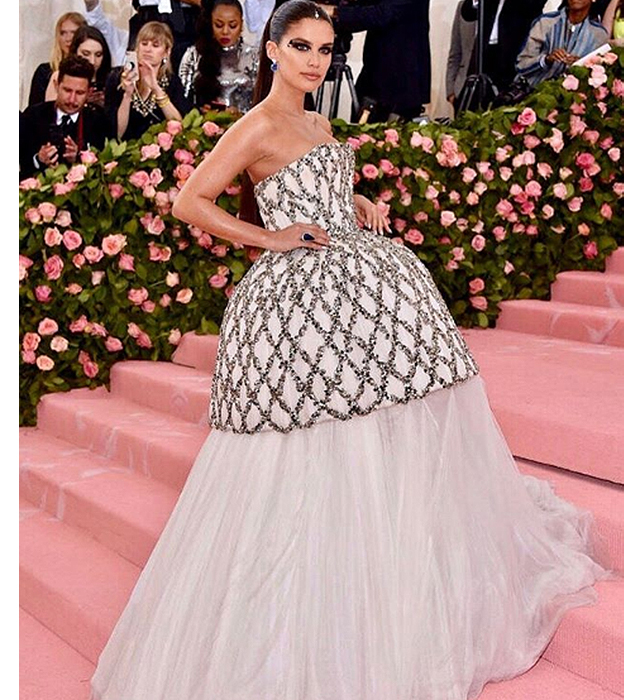 What made you want to become a fashion designer?
I was born a fashion designer. Fashion and glamour have always been in my DNA, and I am entirely self-taught. This career is not something I ever chose, it was simply destined for me. As a child, I was always in awe of the collection of high fashion and couture gowns in my mother's closet. I would always get so excited every time I saw her open a large box of couture. By the time I was six years old, I began sketching and draping gowns. I went on to spend a lot of my early years honing in my skills and continuously finding inspiration in everyone and everything around me — especially in nature. Eventually, I harnessed all of my talent and creative energy to build my brand, which is an extension of my soul.
Can you tell us more about your Fall/Winter 2019-2020 collection?
My Fall/Winter 2019-2020 collection titled ΣNIGMA, is a distinctive turn from my previous Confetti collection. ΣNIGMA is accentuated with my obsession with mystery, tragedy, heartbreak, and loss. With this inspiration, I have added our authentic August Getty Atelier DNA, whilst referencing impressionist films with the elegance of silver screen icons. The symbiotic juxtaposition of glamour, macabre, poems, and fashion. This is a reference of the Venetian mask culture and the impressionist clown period. ΣNIGMA is an ongoing mystery, with limitless possibilities.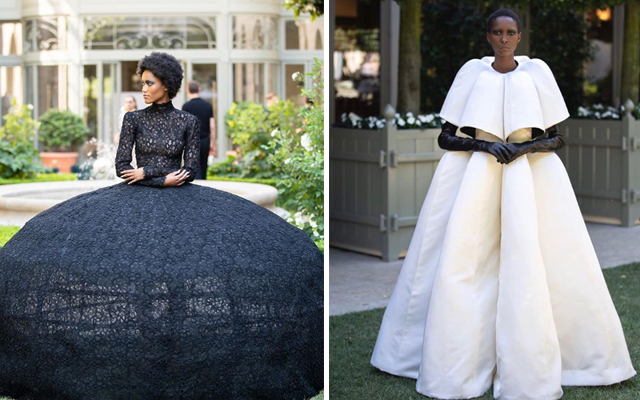 In this digital age, what do you think about where fashion is right now?
Thanks to technology, fashion is crossing the bridge from its traditional and elitist past to being more diverse and inclusive. Now, people have the ability to share their personal style, inspiration, and vision with the entire world with the tap of a finger, making it easy for everyone's distinct style to have a voice to many people around the world, on social media and online.
Would you describe a presentation as a performance?
Yes, the whole point of a performance is to create a mood inside of the room and to get a reaction out of the viewer. This is what I strive for-to create an intrinsic emotion out of you to make you feel a certain way.
Now, read our exclusive interview with Lebanese designer, Rami Kadi.