Aspiring to create urban and contemporary clothing for men and women, Saudi duo Fahad Al Jomiah and Khalid Aljammaz joined forces to create 1886 – the epitome of the aspirations of the Saudi community. Originally from Saudi Arabia, the duo met for the first time in London and from their shared interest in music, art, design, and street-style movements, the idea of 1886 was born thus launching the first streetwear brand in Saudi Arabia.
From an emerging label to a brand with international collaborations and stores across Saudi Arabia and the UAE, 1886 has been mixing and matching pieces to create a street-inspired, capsule wardrobe, whilst staying true to its unbiased DNA – catering for all body types, shapes and sizes. Mixing heritage with modernity, the punchy streetwear brand is one that needs to be on your radar (and in your wardrobes, too).
Below, we spoke to Fahad and Khalid about their journey to launching 1886, the streetwear culture of Saudi Arabia, 'The Flying Monkey', a community made of unique and diverse people, and how the Kingdom influences their work.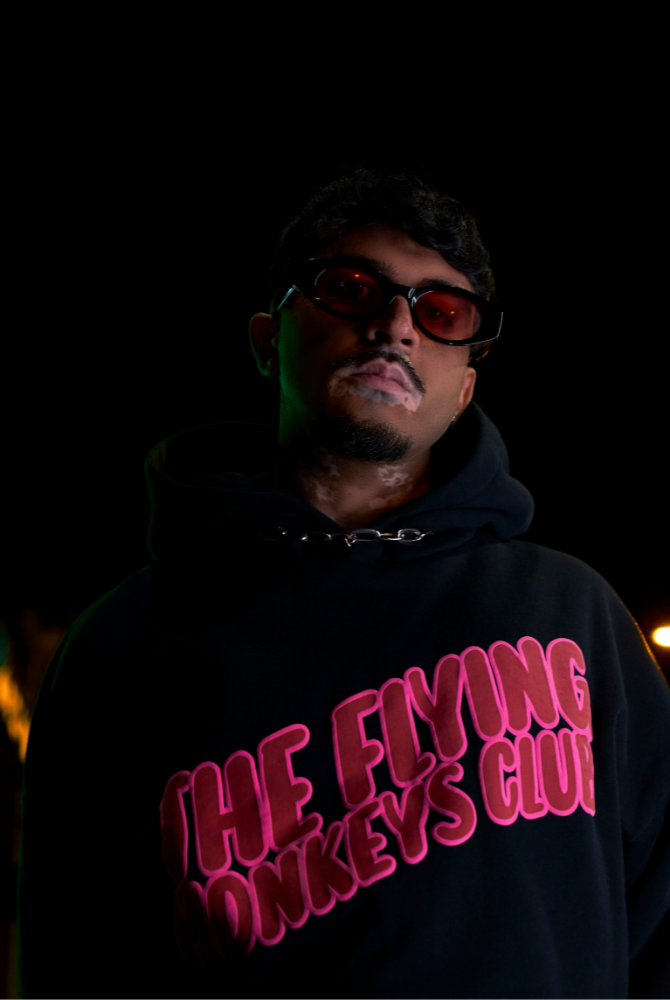 1886 is known for pushing urban apparel/streetwear in Saudi Arabia. Why did you decide to launch in 2016? Was it a passion project or did you see a gap in the market?
Before 2016, streetwear was practically absent in Saudi Arabia. Fashion was dominated by traditional clothing and international high street brands. We started out of passion as we have always been attracted by the creative industry and the personal way everyone can style their own look in a unique way. There was a gap when we launched, but at that time we were driven by an idea, a brand concept that represented us and our generation in the era we were living in. Eventually, our idea became a brand that we are proud to say was the first in the market.
Who is the 1886 customer?
Our clients belong to the millennial and gen-z generation. They are the sons and daughters of a land, KSA, that is witnessing an incredible acceleration in every area, from culture to ecology, from art to fashion. Inevitably, this transformation has led to great excitement among the youngsters and, above all, to a sense of possibility that was previously unthinkable. Our customers are curious and ambitious, they travel a lot, they have studied abroad but love their homeland and are proud of their traditions. They share a very strong sense of community and a desire to communicate themselves to the world outside of prejudices. They share a very strong sense of community and a desire to communicate themselves to the world far from the prejudices.
What is the story behind the name of the brand?
It's funny because people ask this a lot, and they expect some sort of profound meaning behind it [they laugh]. In reality, 18 and 86 were our respective room numbers when we were both studying in London. Our rooms were the places we would spend most of our time after the classes. When we discovered our common interest in fashion and in mixing and matching different styles, our rooms became the creative studio to share ideas and draft the first sketches. It was natural to call our brand after those two numbers that changed our life.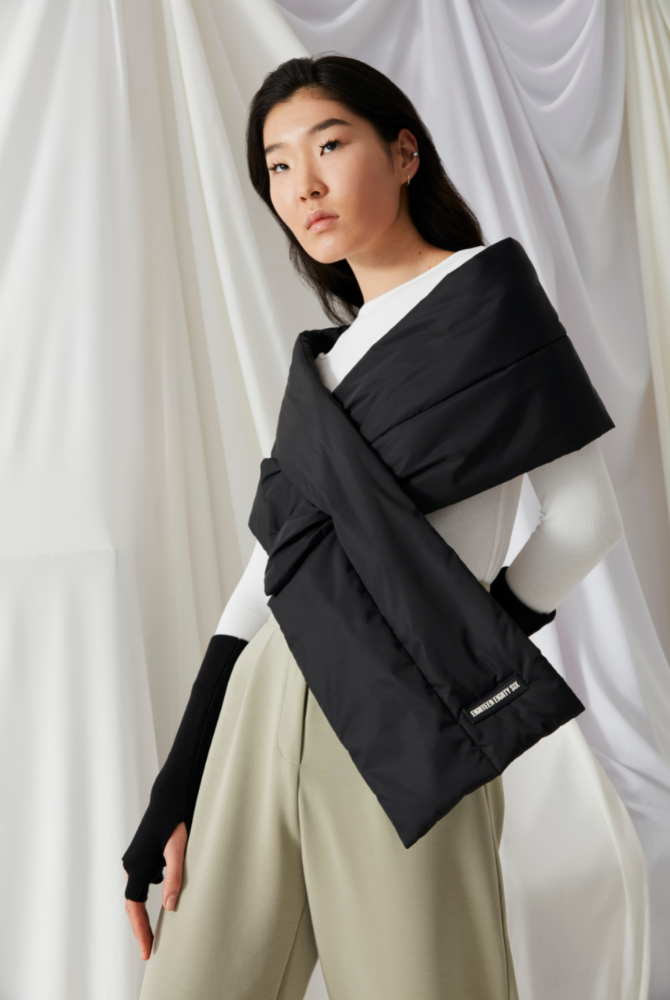 Your label has unbiased DNA. Why was this so important to you?
The Arab culture has often been portrayed incorrectly outside of its borders; prejudices are common due to lack of exposure. Our brand is somehow a response to that. 1886 stands for exactly the opposite of the judgmental and prejudice-filled mentality. Our brand wants to elevate the individuality of everyone, including its eccentricities without judging or assigning labels.
How does Riyadh/Saudi Arabia influence your work?
We believe that Saudi Arabia provides an incredible environment for inspiration. The streets of Riyadh, Jeddah or Khobar are buzzing with styles, colours, and new combinations. Tradition and new trends are blended in an original and unique way. The new generations want to have their own identity and express it in their own way still while maintaining their strong bond with the Arab tradition and its cultural background. This is for us an incredible source of inspiration.
Saudi Arabia is viewed in a completely way now, versus in 2016. Have you seen a shift in how your brand has been received throughout the years? If so, how?
Proving that a Saudi brand could deliver quality and style on par with other international brands was the most challenging hurdle for us. There was a lack of trust toward local brands and their product that was hard to break. It took us time to overturn this belief and prove them wrong. Today, our clients confidently shop from us because they know we never compromise on quality and style.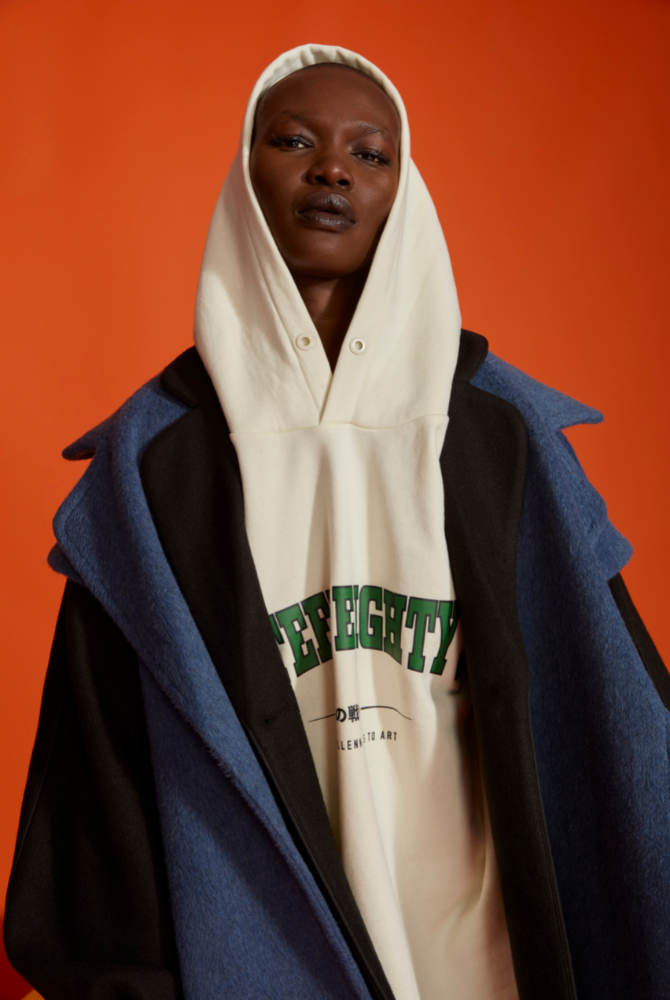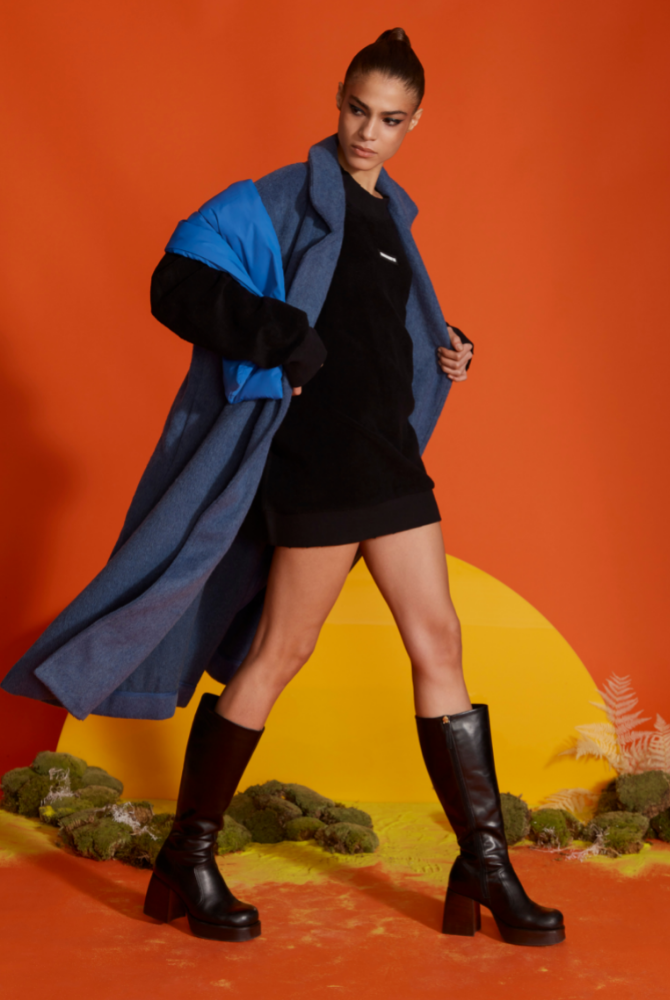 In your opinion, what is streetwear culture?
Street culture has always had to do with a thought, a movement, a way of being that has influenced the way people dress and express themselves. Just look at the punk subculture, hip hop or hippy movements of the 1970s. They have all been marked by an ideology associated with a way of expressing an opinion or a way of interpreting the world outside the established rules. This concept still holds true today but has somehow been enhanced by the intermingling of genres, styles, and influences from different industries that makes the street culture a movement in constant transformation.
How is streetwear received in KSA?
With over 70% of the population under 30, the streets of the Kingdom are absolutely filled with streetwear. It's all about sneakers and t shirts. People love it, it's comfortable and defines a way of living that is laid back and non-judgemental.
Can you tell us more about the 'Flying Monkey Club'?
It is the signature headline that you see on jumpers and t-shirts but most of all it's an idea a concept and a way of thinking. It refers to a community made of unique and diverse people who can express their individuality without being judged. A place where quirkiness and imperfections are elevated rather than hidden. This is the Flying Monkey Club.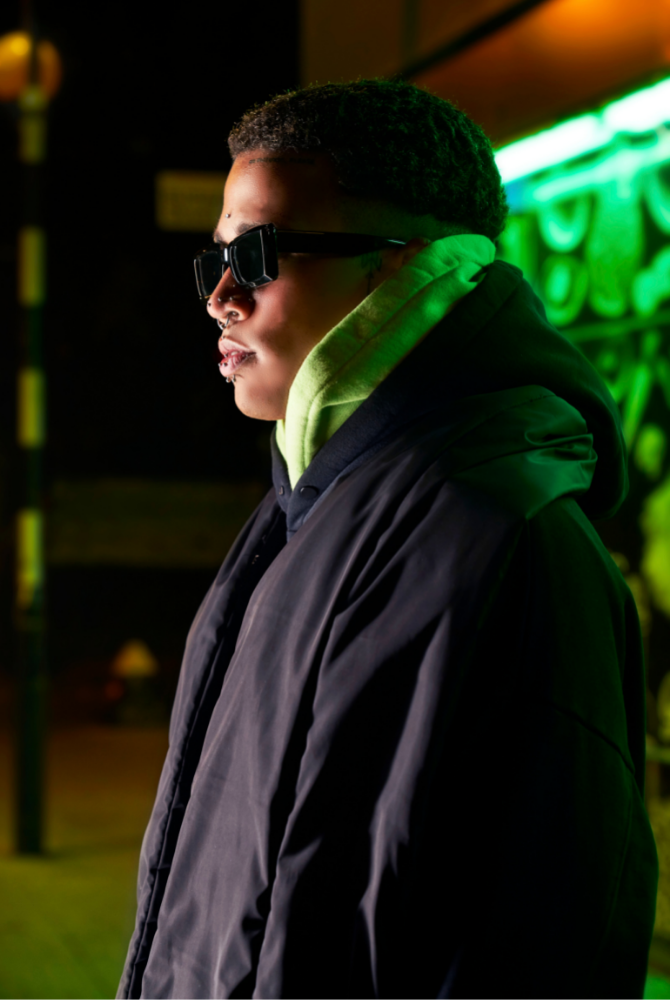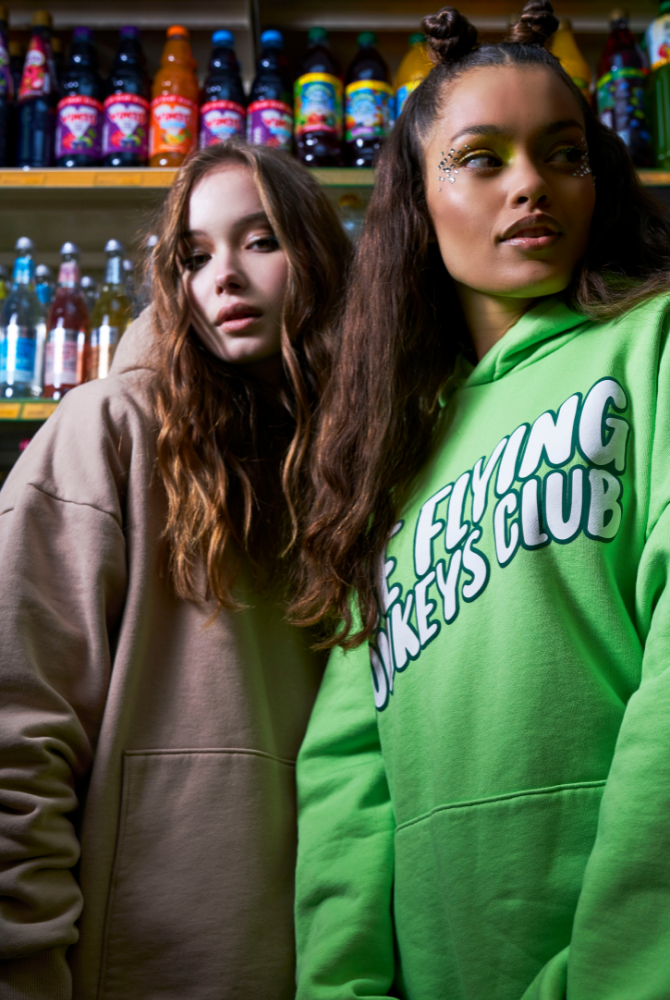 You recently opened your second store in Jeddah. Can you tell us more about your expansion plans?
Yes, we are particularly proud of our recent opening as it is on the Yacht Club promenade, a wonderful place in Jeddah to relax and of course shop. Later in June, we have plans to open a pop up in Al Faisaliyah Center. We have also other big projects on the table for UAE and Europe which we are discussing as we speak. We are particularly looking at London, Paris and Milan. All cities we love and we feel they would receive the brand very well. We will keep you posted!
ALSO READ: THE RED SEA FILM FESTIVAL APPOINTS MOHAMMED AL TURKI AS CEO.