Earlier this week, the Duke and Duchess of Sussex headed out on Sydney Harbour as part of their royal tour of Australia to watch part of the Invictus Games' sailing competition. For the event, Meghan sported a pair of Veja sneakers — marking the first time the world had seen the actress-turned-royal in the footwear silhouette since she joined the royal family. Paired with black denim jeans and an Invictus Games jacket, the Duchess looked oh-so cool for a day on the water. Now, you can officially emulate her style as the brand has just landed at Level Shoes.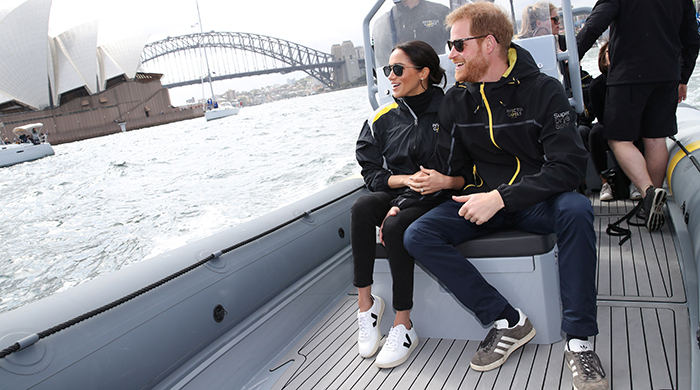 Meghan isn't the only famous fan of the French brand — Emma Watson, Chloe Grace Moretz and Emily Ratajkowski have also all been spotted in the shoes. The brand is renowned for its eco-friendly approach with the sneakers being made using "raw materials sourced from organic farming and ecological agriculture without chemicals or polluting processes," the brand writes on its website. Furthermore, the canvas on the sneakers is made using recycled bottles and recycled cotton.
A range of styles for both men and women from the brand is now available at Level Shoes in The Dubai Mall and through its website, Levelshoes.com. We suggest you snap up your pair quickly as they're not going to last long…
Speaking of sneakers, here's everything we know about Sole DXB 2018 so far.