There are times when news lands on our desks that has us fist pumping the air in excitement, and the launch of Nike's newest launch is one such story. The multinational corporation has introduced the Go FlyEase, an innovative pair of sneakers that can easily be put on and taken off without using your hands, and the inspiration behind it is just as amazing as the pair itself.
Marking the brand's first pair of lace-less sneakers, the Go FlyEase is the result of an individual that wrote a letter to Nike requesting for a hands-free shoe.
In 2012, Matthew Walzer — a 16-year-old with Cerebral Palsy — wrote a letter that went viral. As he was preparing for his junior year of high school, his thoughts turned to college and as it should've been an exciting time in his life, his greatest concern was the ability to tie and untie his own shoes, without having to rely on others.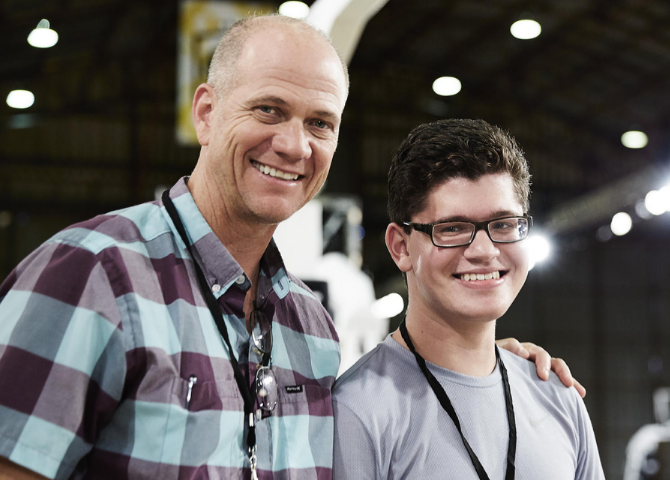 "My dream is to go to the college of my choice without having to worry about someone coming to tie my shoes every day," the letter reads. "I've worn Nike basketball shoes all my life. I can only wear this type of shoe, because I need ankle support to walk. At 16 years old, I am able to completely dress myself, but my parents still have to tie my shoes. As a teenager who is striving to become totally self-sufficient, I find this extremely frustrating and, at times, embarrassing."
Not expecting much of a response from Nike, the letter landed in the hands of renowned Nike designer Tobie Hatfield, where he began creating prototypes to address his specific needs. Determined to deliver a solution for Walzer and any other athlete experiencing similar difficulties, Hatfield introduced several prototypes before developing the Nike FlyEase in 2015.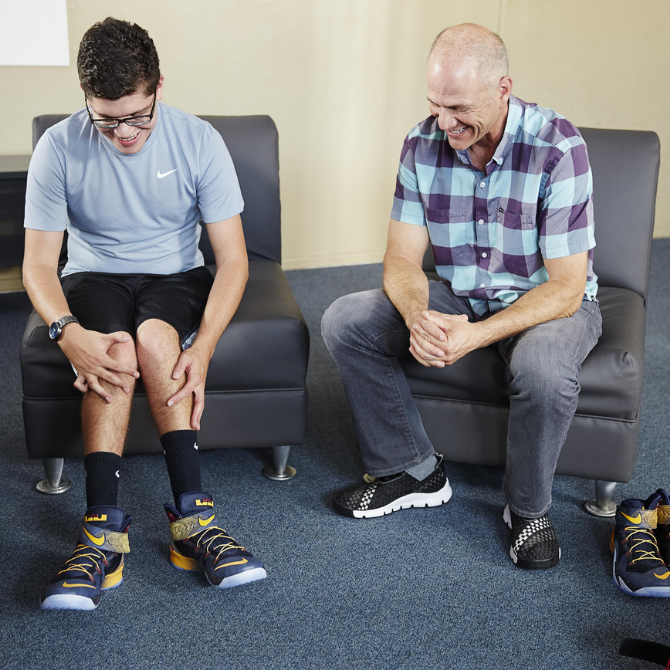 Six years later, the introduction of the Nike Go FlyEase is innovation at its best with more unique features that make the new generation of FlyEase easily accessible and infused with better technology.
The hands-free show comes complete with a bi-stable hinge that "enables the shoe to be secure in fully open and fully closed states", states Nike. "This duality allows another signature detail: the Nike GO FlyEase tensioner. The tensioner's unique flexibility super-charges an action many might take for granted (kicking-off a shoe) and completely reimagines this movement as basis for accessible and empowering design."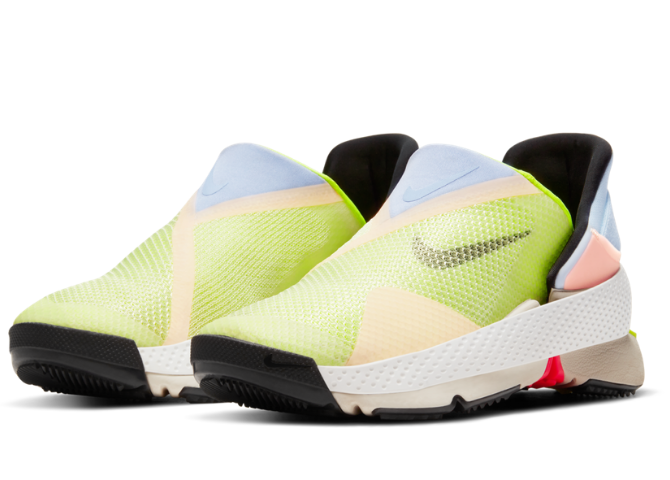 Nike Go FlyEase couldn't have come at a better time, with the world currently craving for comfort.
The Nike Go FlyEase will be available for consumers availability later this year.
Now, discover some of the highlights from Haute Couture Fashion Week.