With clients including Chrissy Teigen, Hilary Duff and Julianne Hough (she was also the woman reponsible for styling Chanel Iman on her wedding day), celebrity stylist Anita Patrickson knows a thing or two about looking good. And, perhaps more importantly, finding the right shoes.
Good thing she's opened her own footwear-focused business, then.
Overnight, Patrickson took to Instagram to announce the launch of her new line (and store) called Amanu. Only available to purchase in the brand's shop in Hollywood, the brand's concept is simple but revolutionary in these digital times in which we live.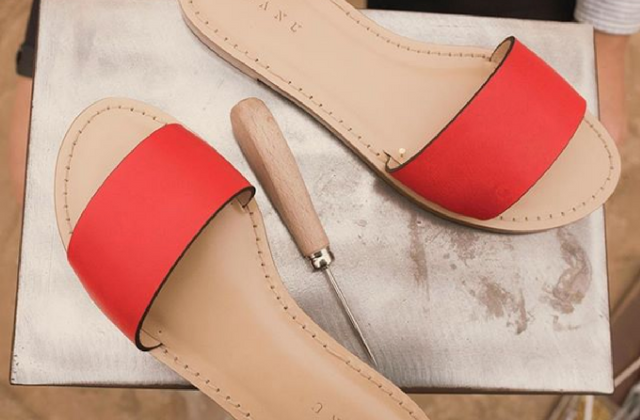 Shoes are only made to order and are not made based on size, but rather on each individual client's foot shape. Once you've made your appointment, you'll be measured by one of the store's in-house experts and can then choose from a wide range of materials (including nappa leather, suede and feathers) and colours to create the sandal of your dreams. 30 minutes later, and you and your shoes will be out the door.
Not simply focused on style, the brand is also conscious of sustainability, using only what is necessary to minimise waste.
We suspect we'll be seeing more than a few of our favourite celebrities sporting their own styles soon.
Now, meet the new Dubai-based footwear designer whose shoes have just landed in Level Shoes.